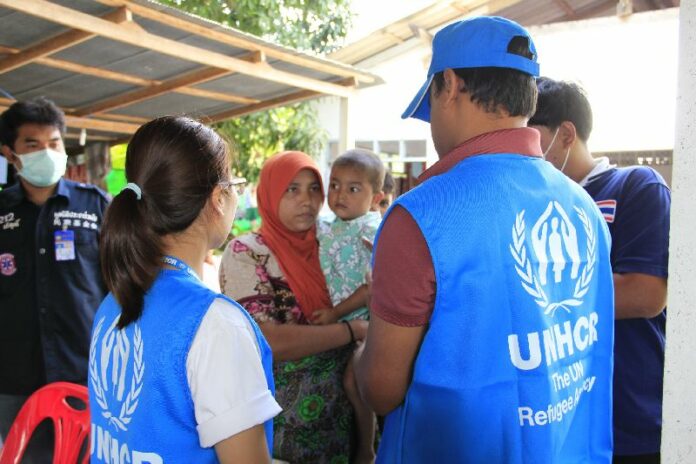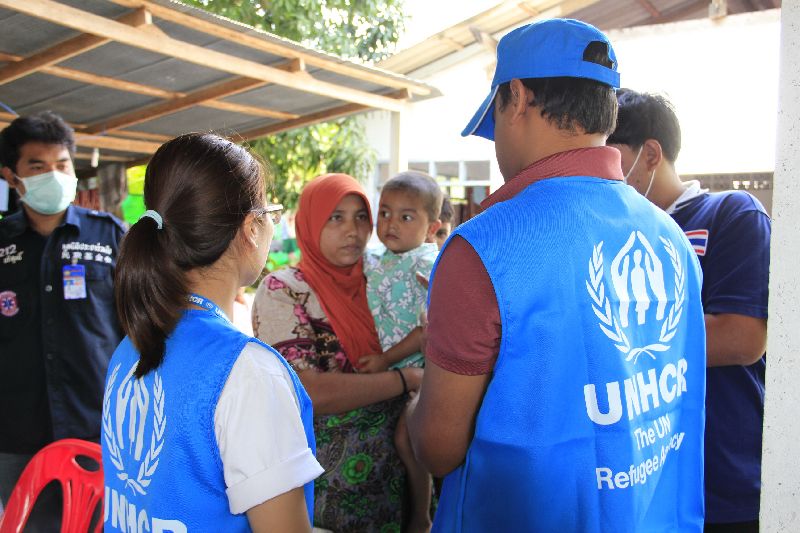 NAKHON SI THAMMARAT – Representatives from the United Nations refugee agency visited 99 Rohingya who were recently rescued from suspected human traffickers in southern Thailand today.
Police intercepted 102 Rohingya refugees in Nakhon Si Thammarat province on 13 January. The refugees, many of whom are children, were found crammed into the back of several pickup trucks when police found them.
Two Thai drivers were arrested and charged with human trafficking, while others managed to flee the scene, police say.
Three of the 102 Rohingya have died since they were rescued. One woman was found crushed to death at the scene, and two men died in police custody, one from dehydration and another from an infection. Police previously told the media that 98 refugees were found, but corrected the number to 102 yesterday, citing a "miscalculation."
Today officials from the United Nations High Commissioner for Refugees (UNHCR) inspected the condition of the 99 Rohingya, who are being kept in a shelter in Hua Sai. The officials brought food and other necessities, as well as toys and educational equipment for the young refugees.
Serge Bertomio (name transcribed from Thai text), a UNHCR field officer, told reporters through an interpreter that the UNHCR is coordinating with the Thai government to tackle issues related to the plight of the Rohingya.
Many Rohingya hail from the Rakhine state of Myanmar, where they are denied citizenship by the Burmese government.
Waves of religious and ethnic violence in Rakhine have driven tens of thousands of Rohingya to flee their homes by boats and other means in recent years. It is believed that up to 140,000 Rohingya have been displaced by anti-Rohingya violence. According to the UN, the Rohingya are one of the most persecuted minorities in the world.
Reports by human rights groups and foreign media agencies have revealed instances of Thai smugglers exploiting the plight of the Rohingya by charging them exorbitant fees in exchange for promises of a safe passage to another country.
However, many Rohingya never make it to their final destination, which is often Malaysia, because they are held for ransom in Thailand or sold as slaves to boats in the Thai fishing industry.
An officer at Hua Sai Police Station said the court has issued arrest warrants on three more Thais allegedly involved in the human trafficking of the Rohingya.
"We are looking for them. Their charges carry a statue of limitation of up to 15 years," the officer said.
For comments, or corrections to this article please contact: [email protected]
You can also find Khaosod English on Twitter and Facebook
http://twitter.com/KhaosodEnglish
http://www.facebook.com/KhaosodEnglish