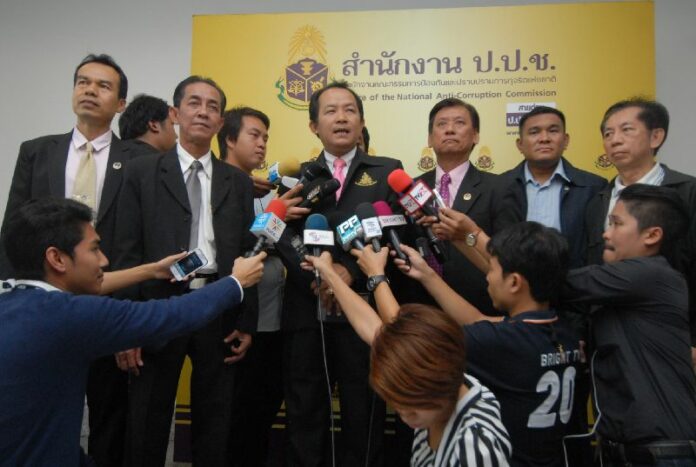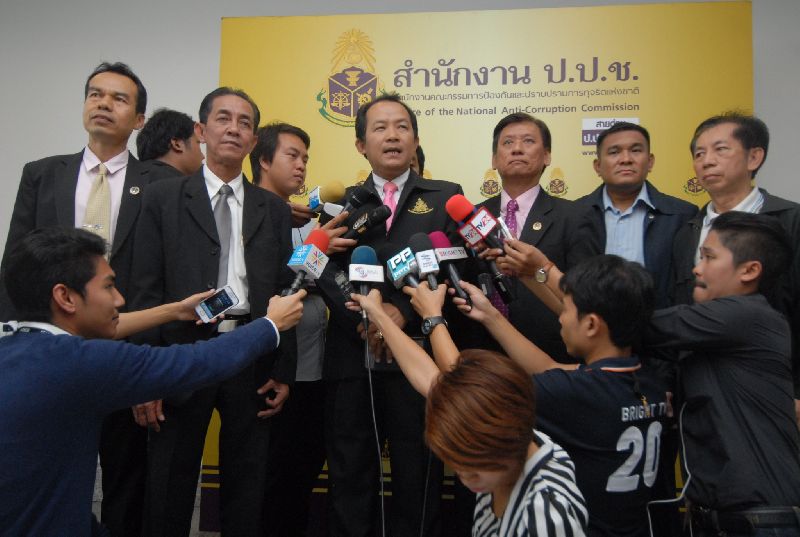 BANGKOK – An anti-corruption activist has called for a legal investigation into the junta-appointed lawmakers who used the state budget to employ relatives as personal aides.
A report published by investigative news site, Isra News, revealed that 57 lawmakers in the 220-member National Legislative Assembly (NLA) have hired their own spouses, siblings, children, and cousins as staff. Salaries for the aides range from 15,000 – 24,000 baht per month.
Leading members of the military government, including Prime Minister and junta chairman Gen. Prayuth Chan-ocha, defended the practice last week, insisting that it is not against the law.
Today, anti-corruption activist Srisuwan Janya submitted a letter to the National Anti-Corruption Commission (NACC) urging the agency to prosecute the 57 lawmakers for "abuse of power."
Srisuwan, who is also known for his environmental activism, argued that nepotism is illegal under several laws, such as the 1999 Act of Counter Corruption and the 2008 code of ethical conduct for holders of political office.
"The laws I have cited in my letter to the NACC clearly state that you cannot hire your relatives," Srisuwan told reporters. "I am confused to see Gen. Prayuth Chan-ocha saying that it's not illegal. I'm surprised. I wonder how much the Prime Minister understands the laws."
Srisuwan urged the NLA to immediately convene a committee to investigate the matter. If the legislators are found to have breached the law, the NACC should prosecute them in court and force them to return the salaries of their relatives to the state, the activist said.
Asked whether the relatives should resign from their posts as legislative aides, Srisuwan said each person should think for themselves and decide what is appropriate. He also questioned the sincerity of the junta's national reform effort and stated commitment to rooting out corruption.
"The excuse of reform is just an excuse. It doesn't reflect the reality that has been obvious to the society. It's just scratching each other's back, relying on each other to enter positions of power by many excuses," Srisuwan said. "The fact is: they are no different than the old politicians in the past, who entered positions of power to break the laws and do corruption. So, I ask, how could the people have confidence in the reform of the country?"
Several months ago, Srisuwan successfully petitioned the NACC to investigate the military government's purchase of unusually expensive audio and visual equipment for the Cabinet conference room. The NACC announced last week that ten officials from the Department of Public Works will be investigated in connection with the purchase. Top leaders like Gen. Prayuth Chan-ocha however, will be spared.
Srisuwan also petitioned the Election Commission in December 2013 to investigate then-Prime Minister Yingluck for allegedly using official trips to canvas for votes in rural Thailand. The EC accepted the case and is expected to announce a verdict this April.