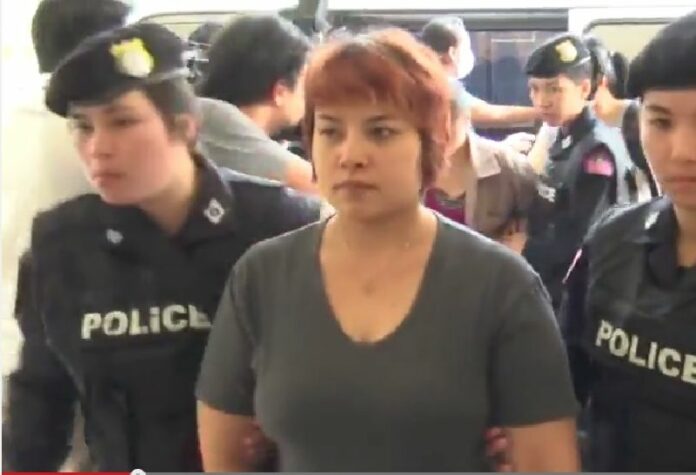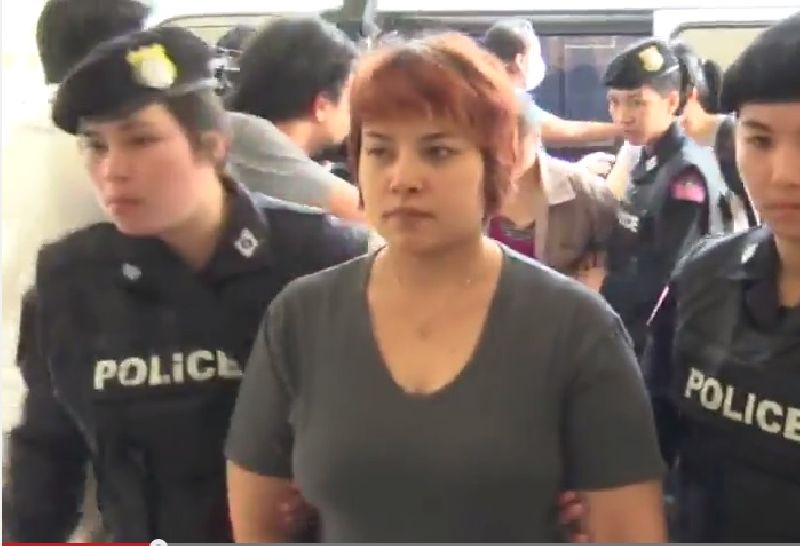 BANGKOK — A witness of the deadly military crackdown on Redshirt protesters in 2010 emerged from six days of military detention today, a day after the junta denied any involvement in her arrest.
Nattathida Meewangpla, 36, was arrested at her residence in Samut Prakarn by five soldiers on 11 March, her family told Khaosod. The military officers reportedly informed Nattathida's family that she was being taken for interrogation under martial law, which permits the military to detain individuals without charges for up to seven days.
Her relatives told Khaosod that they had not heard from Nattathida since.
Yesterday, Col. Winthai Suwaree, spokesperson of the ruling military junta, denied that Nattathida was in military custody, and attributed her alleged abduction to "individuals with ill intentions" who disguised themselves as military officers.
However, Nattathida emerged this morning when police brought her to the headquarters of the Bangkok Metropolitan Police Bureau in a van belonging to the 11th Army District.

Matichon TV footage of Nattathida Meewangpla arriving at the Bangkok Metropolitan Police Bureau, 17 March 2015.
Nattathida flashed the outlawed anti-coup salute several times while police escorted her to an interrogation room.
She was brought to the police HQ with two suspects accused of participating in the grenade attack on a Bangkok court house earlier this month.
Police officers told reporters that Nattathida and the two other suspects were transferred from military to police custody today. They did not say whether Nattathida has been charged with any crimes. A formal police press conference is expected later today.
Nattathida was a key witness in a 2013 court inquest into the deaths of six civilians inside Wat Pathumwanararm Temple during the military crackdown on Redshirt protesters in May 2010. The court ruled that the six victims, which included two volunteer medics, were shot dead by soldiers standing on the skytrain track across the temple.
Nattathida was working as a volunteer medic inside the temple at the time of the shooting.
Last May, the junta held a Redshirt activist incommunicado for three weeks – violating the seven-day limit under martial law – before
admitting
to the public that she was in military custody. The activist, Kritsuda Khunasen, fled Thailand shortly after she was released and accused soldiers of torturing her.