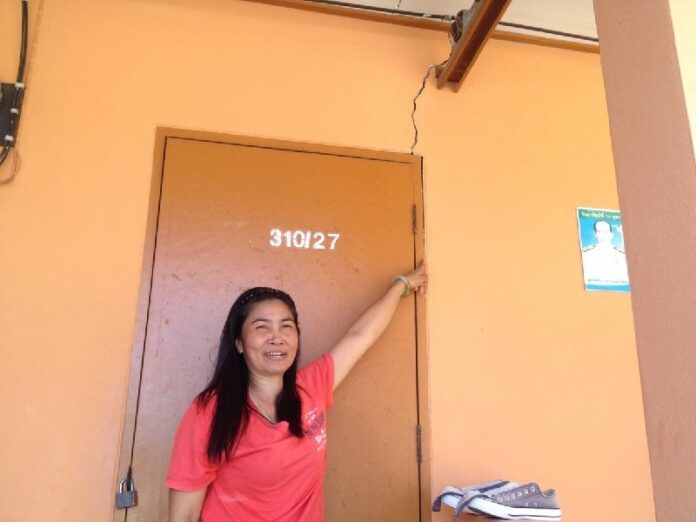 BANGKOK — A spokesperson for Thailand's military government has asked astrologers to consider how predicting imminent earthquakes may affect the public.
"I understand that the predictors have good intentions," said the spokesperson, Yongyuth Mayalarp, "But I want to ask them to use their judgement carefully when they spread such information. I want them to consider the consequences, because in the past, there have been [astrological] predictions that have caused panic and affected tourism."
He also quoted the director of the Department of Mental Health as urging people to rely on scientific principles when considering the validity of the prophecies.
Many Thais are deeply superstitious and draw upon astrology, feng shui, and other spiritual beliefs to guide their daily lives. It is also common practice for government officials and leading politicians to consult personal astrologers.
In the past week, several astrologers have predicted that a natural disaster will strike sometime in the next month based on the alignment of three celestial bodies.
"This upcoming earthquake will take place in our own country," Sorajja Nual-yu, a famous astrologer, said on Saturday. "I have been predicting this since early this year. It may happen at any moment between now and 12 July."
Sorajja, who describes himself as 'Thailand's Nostradamus,' is well-known for apocalyptic prophecies. He publicly predicted in early 2014 that famines, great earthquakes, stock market crashes, terrorist attacks, and a civil war would hit Thailand in that year alone.
Another astrologer, Pinyo Pongcharoen, also recently predicted a "natural disaster" will occur in Thailand in the next few months, though he did not specify what kind.
"When there are at least three heavenly bodies approaching an angle with the moon shadow, it is often followed by events like earthquakes, volcanic eruptions, and other major natural disasters," said Pinyo.
Their predictions were made after several small quakes hit provinces in southern Thailand, causing minor damage.
Yongyuth, the government spokesperson, said the public should not be worried because the government is well-prepared for natural disasters.
"I would like to ask the people to ease their concerns, and follow correct information and news from authorities," Yongyuth said.
He added that an earthquake of a magnitude higher than 7 is very unlikely in Thailand, where the fault lines are not large. However, southern provinces are at risk of tsunamis caused by earthquakes in the Indian Ocean, he said.
"We have installed warning system covering large areas, and we can immediately contact other countries for assistance. The system can warn us one hour prior to [tsunami landfall], so we can evacuate people to safe area in time," the spokesperson told reporters.
In January 2012, a 73-year-old man was given a two-year suspended jail term for predicting that Thailand's largest dam would collapse on the night of 31 December 2011. The prediction, fanned by news agencies and social media, led to widespread panic in Tak, the province where Bhumibol Dam is located.