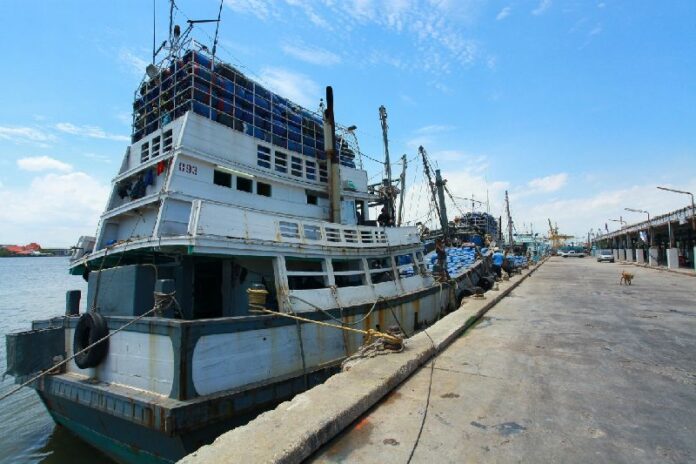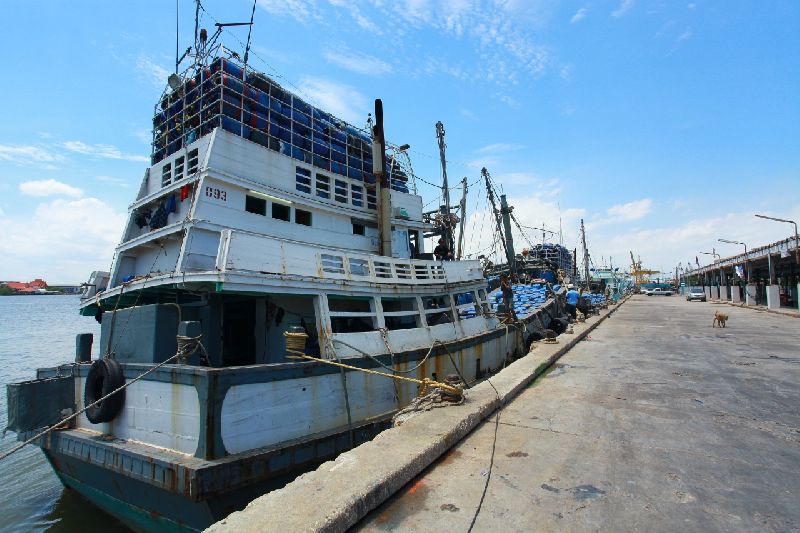 SAMUT SAKHON – Thai fisherman say they need more time to comply with new regulations that come into effect tomorrow and will prevent scores of captains from leaving their ports.
Fishermen across Thailand's major port cities, such as Songkhla, Samut Sakhon, Samut Prakarn, Ranong, and Chonburi, say they will be unable to fish after tomorrow because they cannot meet new regulations that require all fishing boats to have proper licenses, registered fishing equipment, and a navigation system that allows authorities to track their location at sea.
Those who fail to comply with the regulations can face up to three years in prison.
Kamolsak Lertpaiboon, secretary-general of the Fishing Association of Thailand, said yesterday that fishing businesses need more time to comply with the new law.
"There are many issues that we cannot fix in time, for example, radio systems on the boats, and the training of helmsman and mechanics," he said. "The state does not have sufficient [resources] to manage this, and operators cannot manage it in time."
Thailand's military government passed the new law two months ago after the European Union issued Thailand a "yellow card" for its rampant illegal fishing practices. The EU gave the government until September to crack down on the industry or face a trade blacklist.
According to Sanoh Mongkolsophonrat, the director of a provincial fishing association in Samut Prakarn, many captains are unable to afford the new environmentally-friendly trawling lines that are mandated under the law.
"If operators of fishing boats have to change the trawling lines to be legal, it would cost us three to four million baht per boat," Sanoh said. "A majority of us don't have reserve funds to pay for that. So we have to anchor our boats in the ports [to avoid arrests]."
He also estimated that only "two percent" of fishing boats in the entire province of Samut Prakan have licenses to operate legally.
The chairman of a fish merchants' association in Samut Sakhon said he is concerned that seafood products will stop arriving in fish markets by the end of the week. He said members of his association may have to fire workers if the boats are unable to resume fishing soon.
While most fishing captains interviewed by Khaosod said they will anchor their boats to avoid possible arrests tomorrow, a representative of a fishing association in Songkhla said that captains in the province will organize a protest against the regulations.
"More than 90 percent of fishing boats in Songkhla are in trouble because they cannot sail out to catch fish. It is because their licenses do not match their fishing equipment," said Praporn Ekuru. "It is possible that all fishing boats in Songkhla will display our force by going out to anchor en masse in the bay of Songkhla Lake, in order to demand a solution to the troubles and suffering of fishermen."
Over 500 fishing boats are calling port in Songkhla today, Praporn said.