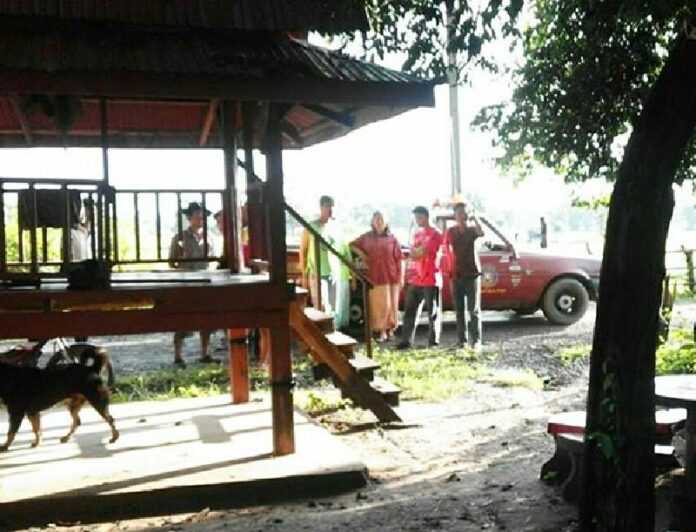 SURIN — A pair of star-crossed lovers took their lives in the northeast of Thailand by hanging themselves with two nooses fashioned from the same rope.
The couple appeared to be embracing and kissing when they were discovered early this morning in Surin province after the teen girl's family asked for 300,000 baht to settle a statutory rape charge filed against the 21-year-old boyfriend.
"I don't have the money to pay that, even though my relatives have been trying hard to find it," said the boyfriend's 47-year-old father, who told them they had to call it off last night and was the last person to see them.
The man and 15-year-old girl, whose names are being withheld by Khaosod English, were from different villages and their bodies were found 300 meters from the boyfriend's home, hanging from a tree in front of a shrine to a local grandfather spirit in Surin's Tha Tum district.
The father said he told the couple to end their relationship after the girl's family asked for 300,000 baht to settle the issue after filing a complaint against his son for statutory rape of a minor. The age of consent in Thailand is 18.
He said they looked "sad" after the conversation and left his home around 4 am. Their bodies were found two hours later.
Photographs taken at the scene show the couple hanging face-to-face from nooses tied at both ends of a rope above a kicked-over picnic table and bench.
No signs of struggle were found, according to Pol.Lt. Churot Buengchan, leading police to believe it was probably a suicide.
"We will invite the families of the two deceased to answer questions soon," he said.
For comments, or corrections to this article please contact: [email protected]