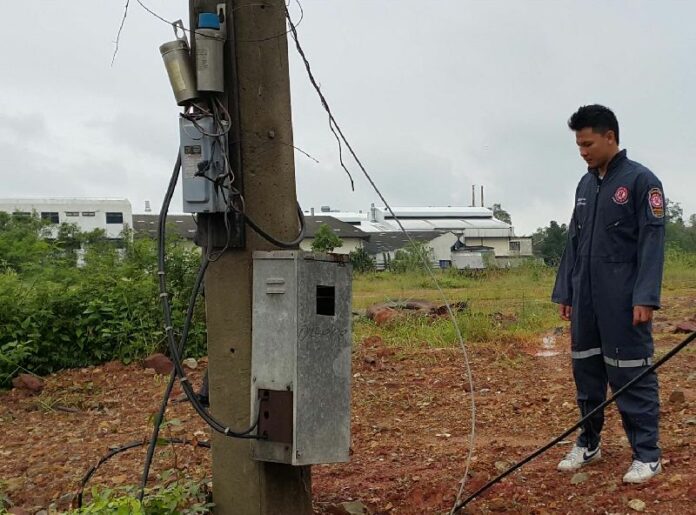 BANGKOK — Severe burns on the body of a man found dead in southwest metro Bangkok this morning have led police to conclude he was electrocuted to death as he urinated next to an electrical pole.
Sanngud Muenthamai, a 59-year-old security guard of a nearby construction firm, was found dead on a canal bank in Samut Sakhon province, half in the water, with extensive burns to the left side of his body and with his pants lowered. Part of the dead man's left index finger was burned away.
Police Lt. Pitipat Yodkhum said police were called to the scene this morning.
A colleague said Sanngud was likely on his way to Rama II Road to take a bus home after work when he must have felt the call of nature, so he walked down to the canal bank next to the utility post.
An official from the provincial electric authority arrived to cut the power but declined to identify a cause of the man's death pending autopsy. The officer urged people not to go close to any electric post situated near water or a wet area for safety reasons.
To reach us about this article or another matter, please contact us by e-mail at: [email protected].