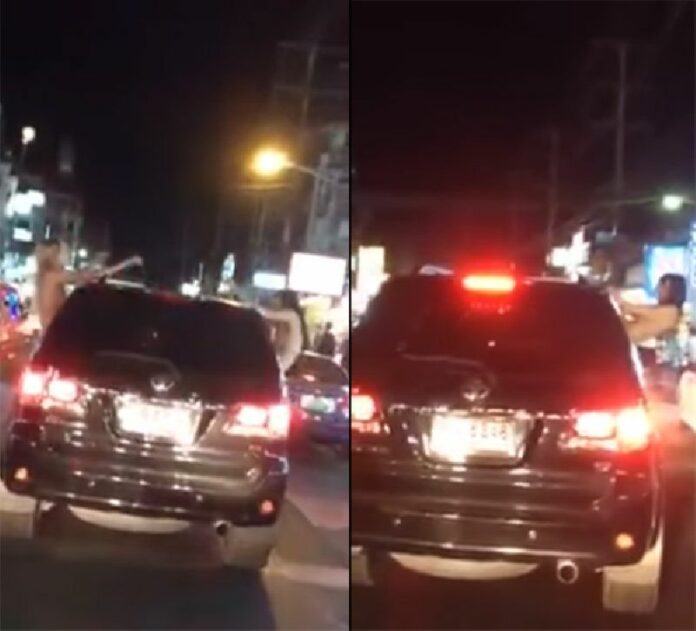 PHUKET — Two foreign women were fined 500 baht each on charges of obscenity charge and taught a lesson about Thai culture by police as their topless drive clip rocked the internet on Sunday.
The video, posted by Facebook user,Thawatchai Reemnok, on Saturday showed two foreign women leaning out of the windows of an SUV. The pair threw water from a plastic water over their heads, while dancing topless and leaning dangerously out of a car, in Phuket's Patong district.
"I saw it with my eyes last night at Patong around 9pm during a traffic jam" wrote Thawatchai Reemnok.
After tracking the registration of the license plate seen in the clip, police were able to arrest a 20-year-old American, Adrianna Martin, and a 25-year-old Austrian, Camille Prymann.
Both confessed to being in the viral video and the car belonged to the villa where they were staying. They were fined 500 baht each for indecent public exposure and were given a lesson about how to behave in Thailand by the police