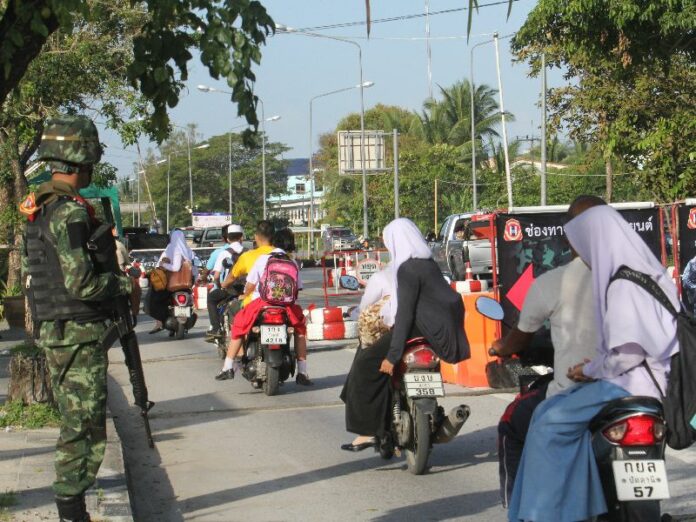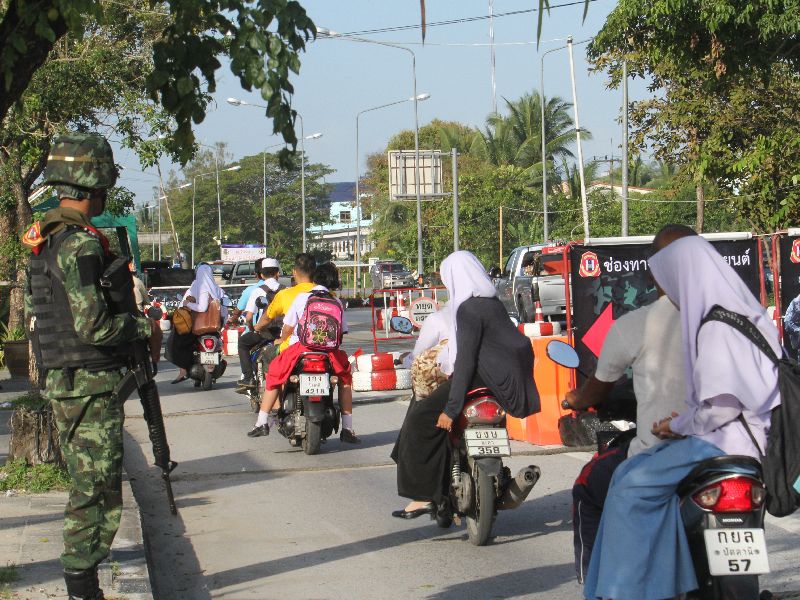 BANGKOK — Security forces will get a budget increase of 4 billion baht this year to stamp out the separatist rebellion in the southern border provinces, as the conflict enters its thirteenth year.
The hike was announced by the Internal Security Operation Command just one day after the anniversary of the 2004 raid on an army base that sparked the insurgency. More than 6,200 people have died in the war since, and experts say a peaceful settlement is nowhere in sight.
"The budget to solve the problem in the south in fiscal 2016 consists of 30.176 billion baht, which is 4.4 billion baht higher than the previous fiscal year," said ISOC spokesman Banpot Pulpian.
Maj.Gen. Banpot explained that the budget would be spent on "construction and development of basic infrastructure, job creation and development of education," and also on salary hikes for the security force in the Muslim-majority region of Pattani, Yala and Narathiwat provinces.
The three provinces have been the site of a long-running separatist insurgency since Jan. 4, 2004, when a group of armed militants raided an army base in Narathiwat and stole over 2,000 assault rifles. Isra News reported yesterday that only 800 out of those 2,076 weapons have been recovered so far.
In the years that followed the audacious raid, shadowy militants launched bomb attacks, shootings and arson attacks on an almost daily basis in the region. The insurgents aim to revive the Islamic nation of Patani, which had been an independent sultanate until Thailand annexed it in 1902.
According to data compiled by human rights activists, the separatist war has claimed at least 6,200 lives in the past decade. While the majority of casualties are attributed to the insurgents, there have also been cases of security officers and pro-state paramilitary groups targeting civilians.
Related news:
Deep South Banners Denounce Thailand's 'Lies to International Community'
Suspect Dies in Military Custody in Deep South
Eight Separatist Banners Taunt 'Thai Colonizers' in Deep South
To reach us about this article or another matter, please contact us by e-mail at: [email protected].
Follow Khaosod English on
and
Twitter
for news, politics and more from Thailand.