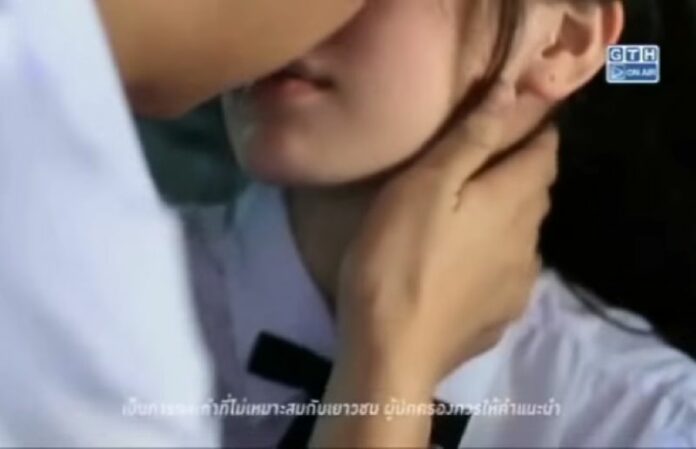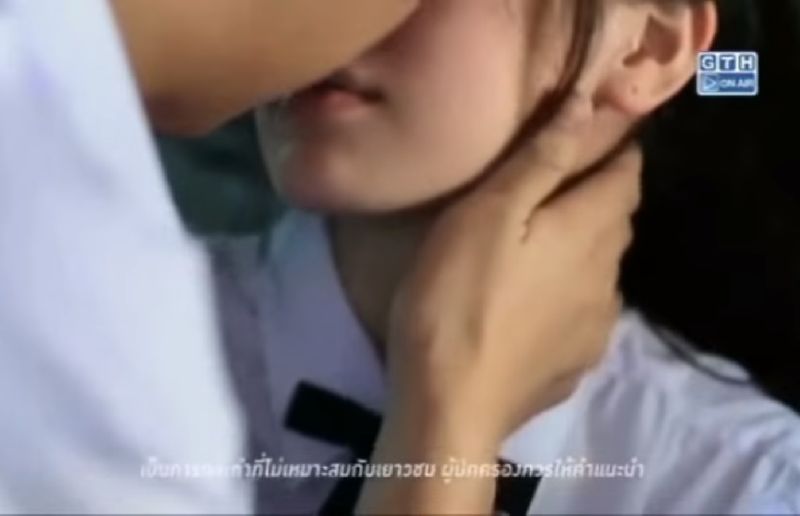 BANGKOK — Once again authorities are beating the drum of their annual morality campaign in the run-up to Valentine's Day to urge youths to behave within acceptable social parameters.
While some social commentators roll their eyes at the public posturing, police have kicked off the 2016 campaign with warnings that officers will inspect motels and parks for any "illegal activities," and a state-sponsored poll claims most Thai youth plan to celebrate Sunday "in accordance with Thai tradition."
Royal Thai Police spokesman Dechnarong Sutticharnbancha said police will patrol venues like public parks, nightclubs and motels Friday and Saturday to ensure young people are keeping their noses clean.
"We will implement an offensive measure to strictly monitor areas that are at risk of criminal actions and sexual threats," Dechnarong announced Tuesday, using coded references to consensual sex between minors rather than sexual assault.
---
Valentine's 2015: Govt to Teens: 'Dinner Only' This Valentine's Day
Valentine's 2014: Teens Should Spend Valentine In Temples: Official
---
As always, authorities employ sinister euphemisms rather than actual mentions of sex, as if speaking the words might give some teens the idea. The police spokesman further urged parents to caution their children about "threats that can occur as they go out to celebrate Valentine's Day," and to teach them how to "defend themselves" from those unnamed threats.
There's even a call for people to use the national emergency hotline to report any unsavory behavior. Any member of the public who sees any "children or youth being 'lured' or behaving inappropriately" are encouraged to alert police via the 191 emergency number on Sunday, Dechnarong added. Despite its sinister associations, "luring" is often used in this context to mean seductive behavior, something the mostly male authorities worry girls are especially vulnerable to.
Like Christmas, Valentine's Day is big business which, fed by mass media and commercial enterprise, has grown increasingly popular in recent years. But authorities frown on the holiday because it is seen as encouraging premarital sex and going against the national social-conservative norms.
But these cyclical campaigns haven't stopped Thailand from boasting one of the highest rates of teen pregnancy, and feminist writer Lakkana Punwichai said the annual crackdowns have just become an empty bureaucratic tradition they know full well is unrealistic.
"Everyone knows what's going to happen on Valentine Day," said Lakkana, who regularly criticizes social conservatives in her columns for Matichon Weekly magazine. "And everyone knows what's going to happen on the rest of 365 days in the year, not only on Valentine's … but why do they repeat the same thing every year?"
Lakkana wasn't buying the published results of a survey conducted by the socially conservative Ministry of Culture, which indicated that 78.27 percent of Thai youth believe – at least when asked by surveyors – Valentine's Day is best marked "in accordance with Thai tradition or their respective religious beliefs."
The ministry cited a survey conducted by Dusit University's polling center between Jan. 7 to Jan. 27, which reportedly questioned 3,779 youths from across the country. It did not mention the method of the survey interviews.
Culture Minister Veera Rojpojanarat was quoted in Tuesday's news release saying 77 percent of respondents said their role models in love are their parents, for whom 68 percent said they will buy presents Sunday.
Lakkana said the appointed defenders of culture at the ministry should stop being so obsessed with Valentine's Day, and for that matter, what teens do in their private time.
"Sex is universal. It's not a Thai thing, and it's not a farang thing. Thai people also screw each other," said Lakkana. "They should stop preaching about Valentine's Day already. Just leave it alone."
Asked what kind of message about sex authorities should give to teenagers instead, Lakkana said she'd like to see less obsession on women's virginity and more emphasis on LGBT issues.
Here are some more fun findings from the Ministry of Culture survey about Sunday's big love day:
75.91 percent said they plan to save cost by verbally expressing their love to their partners in person as opposed to buying them stuff.

77.06 percent said they plan to just celebrate at home instead of going out

64.86 percent said they have measures to prevent themselves from having sex such as avoiding being alone with their partner, coming home early and avoiding isolated alleys.
Teeranai Charuvastra can be reached at [email protected] and @Teeranai_C.