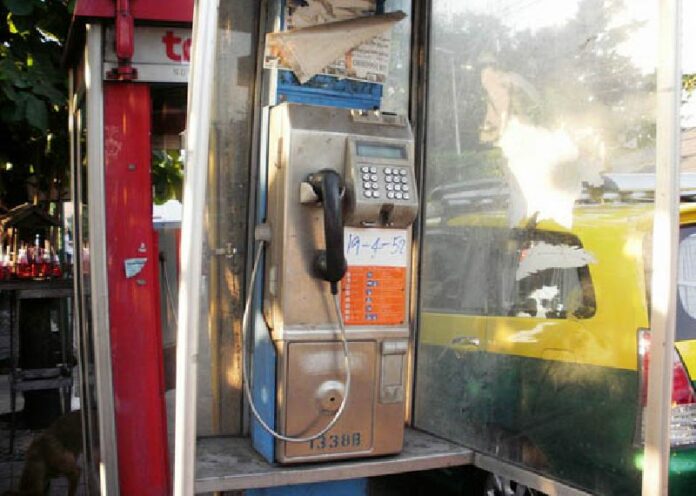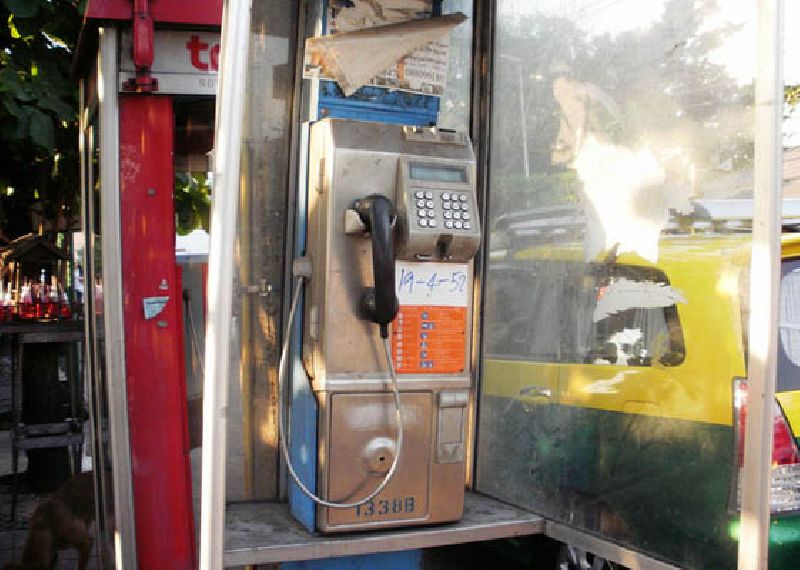 BANGKOK — For generations they stood ready to help passers-by reach out to the world. But now Bangkok's telephone booths, from a time when filaments of copper were needed to connect people, are unsightly reminders of the pre-cellular age.
More than 4,000 public phone booths in the capital city will be removed for the sake of a tidier Bangkok, City Hall announced Monday.
The Public Works Department will gradually remove the old boxy structures, starting with those which stopped working long ago or blocking footpaths, city spokeswoman Bensai Keeyapaj said.
Booths that were erected illegally without proper permits will be cleared away immediately, according to Bensai.
It was unclear how many if any operational phone booths would be left in place.
Once a ubiquitous part of the built environment, public phone booths have disappeared from many cities. Many can still be found in Bangkok's street where they post another sidewalk obstacle and enjoy secondary uses such as sheltering humans and animals.
Since 2009, more than 20,000 booths have already been removed, according to Phuwadol Samankongsak of the Public Works Department.
More details of the plan will be announced after representatives of the Bangkok Metropolitan Administration meet with the only companies authorized to build them, TOT PLC and True Corp., which own most of the booths.