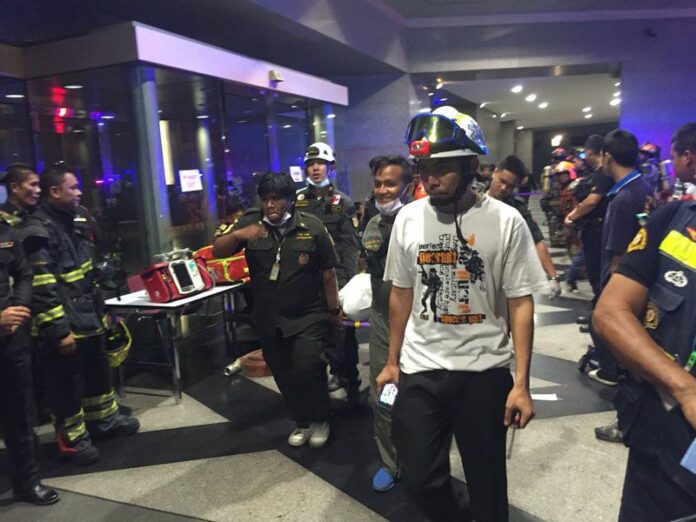 BANGKOK — At least seven people were killed Sunday night when a large hydrogen tank exploded in a basement at the SCB Park Plaza near Ratchayothin intersection.
Rescue personnel are at the scene where at least a dozen others were injured in the blast which went off at about 10pm on Sunday night at the complex in the capital's Chatuchak district.
Update: SCB Blames Fire System Upgrade for 8 Deaths
Lt. Cpt. Mongkol Srikaew of Phahonyothin Police said some were being treated for smoke inhalation.
Mongkol said the situation is under control, and that there was no fire or bomb as reported on social media.
The injured were taken to several area hospitals for treatment.