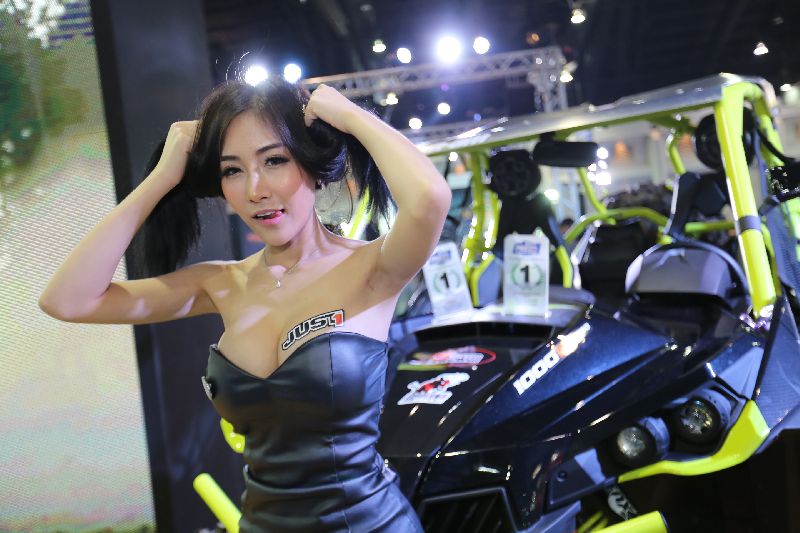 BANGKOK — A press preview was held for the Bangkok International Motor Show today at Impact Muang Thong Thani, and as usual attention focused on the latest models – not the vehicles.
While it remains to be seen what scenes await attendees and the swarms of amateur – mostly male – photographers Wednesday, the press preview seemed to offer a slightly more restrained sexuality in its promotional models.
Last week on Wednesday, the event was targeted with annual scolding from the Ministry of Culture, who said its sexy models known as "pretties" would tarnish Thailand's reputation and set a poor example for children.
---
Govt Wants Less Sex, More 'Thainess' for Motor Show Pretties
---
Culture Minister Veera Rojpojanarat called for the models to better reflect "Thainess," a catch-all term used to describe a culturally conservative vision of Thailand.
What do you think? Did they succeed?

Update: Two days after the more-modest press preview, this happened Friday at the motor show: