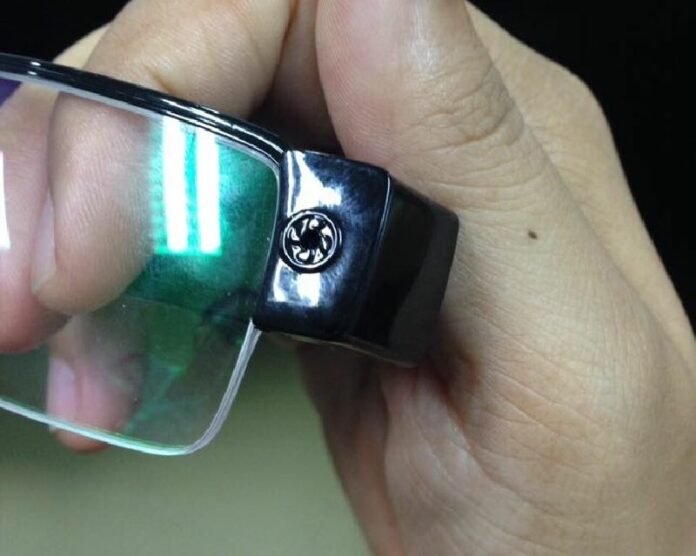 BANGKOK — Instead of studying for their entrance exam to medical faculties, three students allegedly paid 800,000 baht for what the rector of Rangsit University described as the most high-tech exam cheating system he's ever seen.
The rector, Arthit Ourairat, posted to Facebook on Sunday the gadgets used by the three, now-disqualified students in the elaborate scheme: eyeglasses equipped with wireless cameras and linked to smart watches. His post had been shared more than 23,000 times by Monday.
"I have to say, it's the most high-tech examination fraud that I have ever seen," Arthit told Manager Online.
According to Arthit's interview with Manager, the three students sat Saturday for a basic entrance examination for the schools of medicine, pharmacy and dentistry. The exam reportedly covered math, English and biology.
Arthit said instructors noticed the "unusually thick" eyeglasses and questioned the students, and discovered their scheme: the three transmitted live feed of the exams to the "tutor," who then sent answers to their questions via the wrist watches the three wore.
Arthit did not name the tutor, though he said that person received a total of 800,000 baht from the three students in exchange for the service.
After they were caught, the trio was brought to Pak Khlong Rangsit Police Station on Sunday to have their information recorded for possible criminal charges in the future, said station chief Korawat Hanpradith.
The police report identified the three as Narong Bomboonnak, 26; Chalermwong Sodarattana, 21; and Chatchai Yowaphui, 22.
Somsak Lolekha, president of the Medical Council of Thailand, said in a press release Monday that Narong, Chalermwong and Chatchai are permanently barred from taking any future tests to become doctors.
The Saturday results were voided, and the exam has been rescheduled to May 31, Arthit said on his Facebook post.
Many Facebookers expressed their anger at the three students for being unethical in an exam for a career that demands extraordinary ethical standards.
"Wow, if they become doctors with such a corrupt method, just think what kind of doctors we will get once they graduate?" wrote Sureeporn Boonjong on Arthit's post. "Even if they graduate into cosmetic surgeons, they will definitely take advantage of people who seek their treatment."
Another Facebook user, Chompu Kamalsavin, wrote, "You should prosecute the parents, too. There's no way the kids can find the 800,000 baht on their own."
Some users also fault Rangsit University for not taking a more stringent measure to search the alleged cheaters prior to the exam.
"Another problem about the doctor tri-exam here is that the search of belongings in front of the exam rooms wasn't very strict," wrote Siripat Jung. "When I took the exam, it was quite lax. The inspectors just took a [quick] glance and let me enter the exam room."
Related stories:
Civil Servant Denies Copy-Paste Doctoral Thesis Was Plagiarism
Thailand's Students Marked Down For Cheating