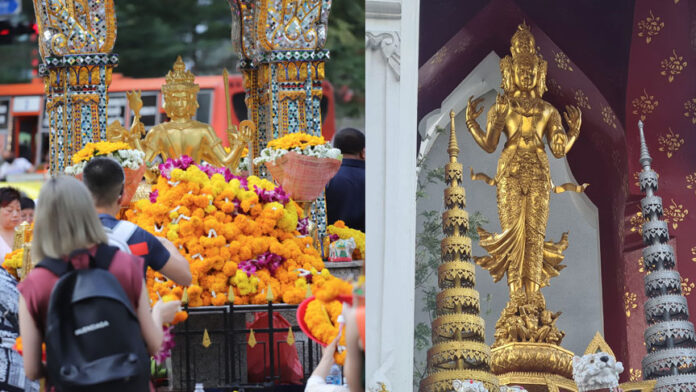 Many Thais and foreigners, mostly Chinese, gather at Erawan Shrine to pay respect and make offering to the statue of Brahma on February 9, 2023.
There are more people than usual because today is the 9th which in Thai language sounds the same as the word "progress" or "step forward" (kao ก้าว). Also, today is Thursday, which they believe is suitable for praying.
According to WIKIPEDIA, the Erawan Shrine, formally the Thao Maha Phrom Shrine, is a shrine in Bangkok, Thailand, which houses a statue of Phra Phrom, the Thai representation of Brahma, the Hindu god of creation. The name might also refer to Mahabrahma, the ruler of the Brahma realm in Asian mythology.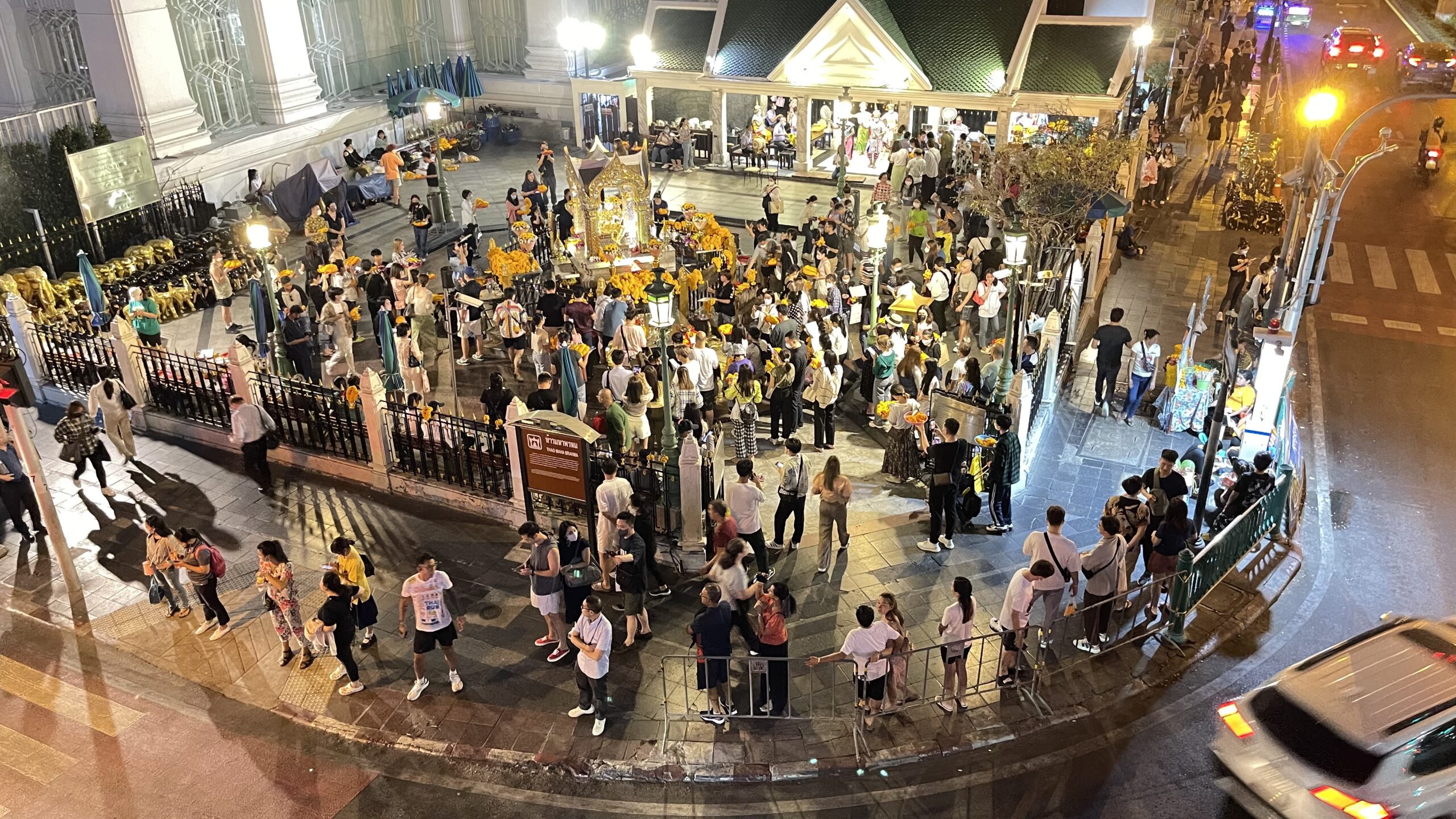 The deity is popularly worshipped outside of a Hindu religious context, but more as a representation of guardian spirits in Thai animist beliefs. The shrine often features performances by Thai dance troupes who are hired by worshippers in return for seeing their prayers answered at the shrine.
Hindu God Trimurti
On the same day, Thursday afternoon, believers in Hindu God Trimurti gather to pray for a successful love life and more at Trimurti Shrine near Ratchaprasong Intersection next to the Central World Department Store. The hour-long prayer was held ahead of Valentine's Day and facilitated by a female brahmin.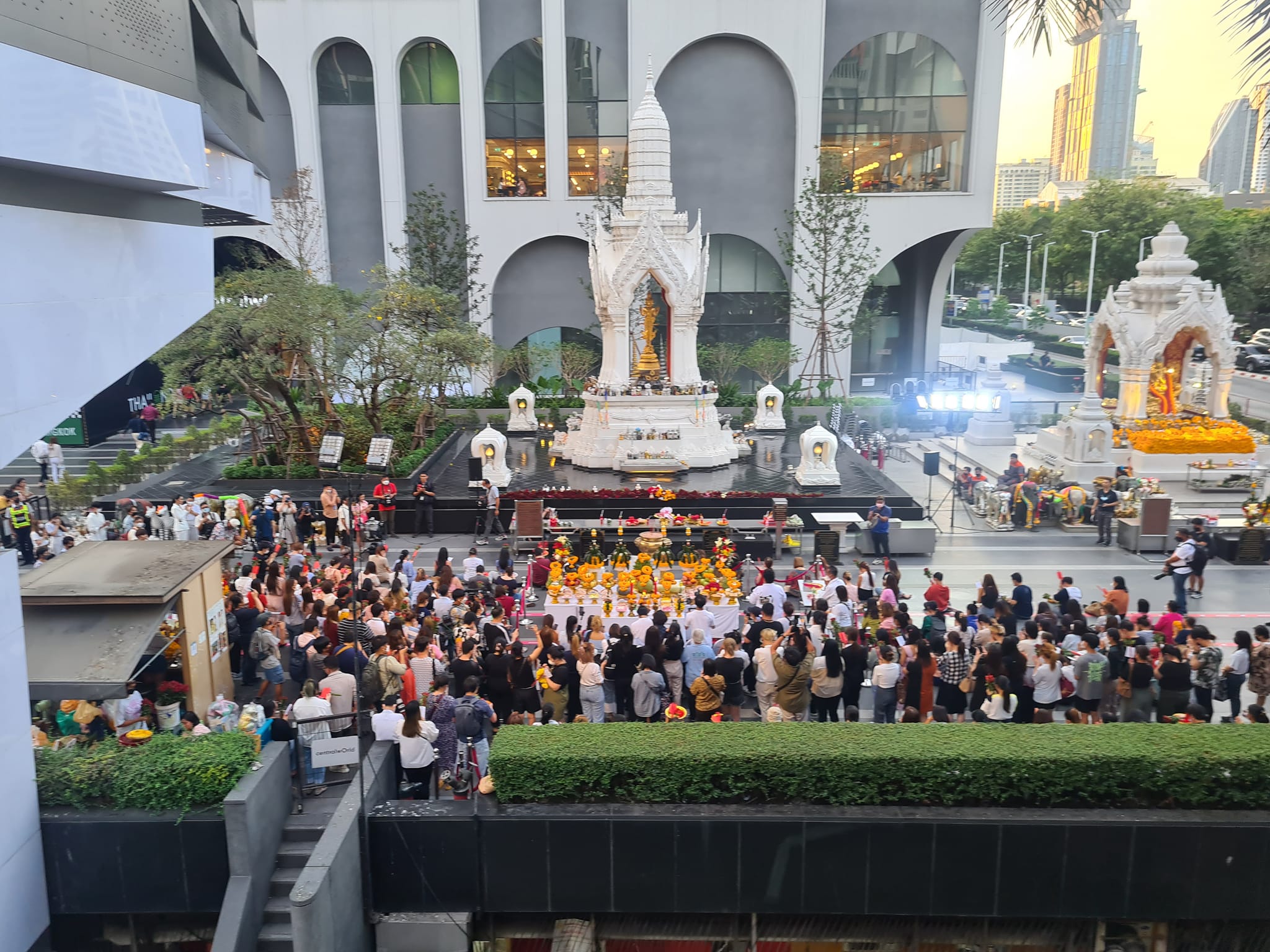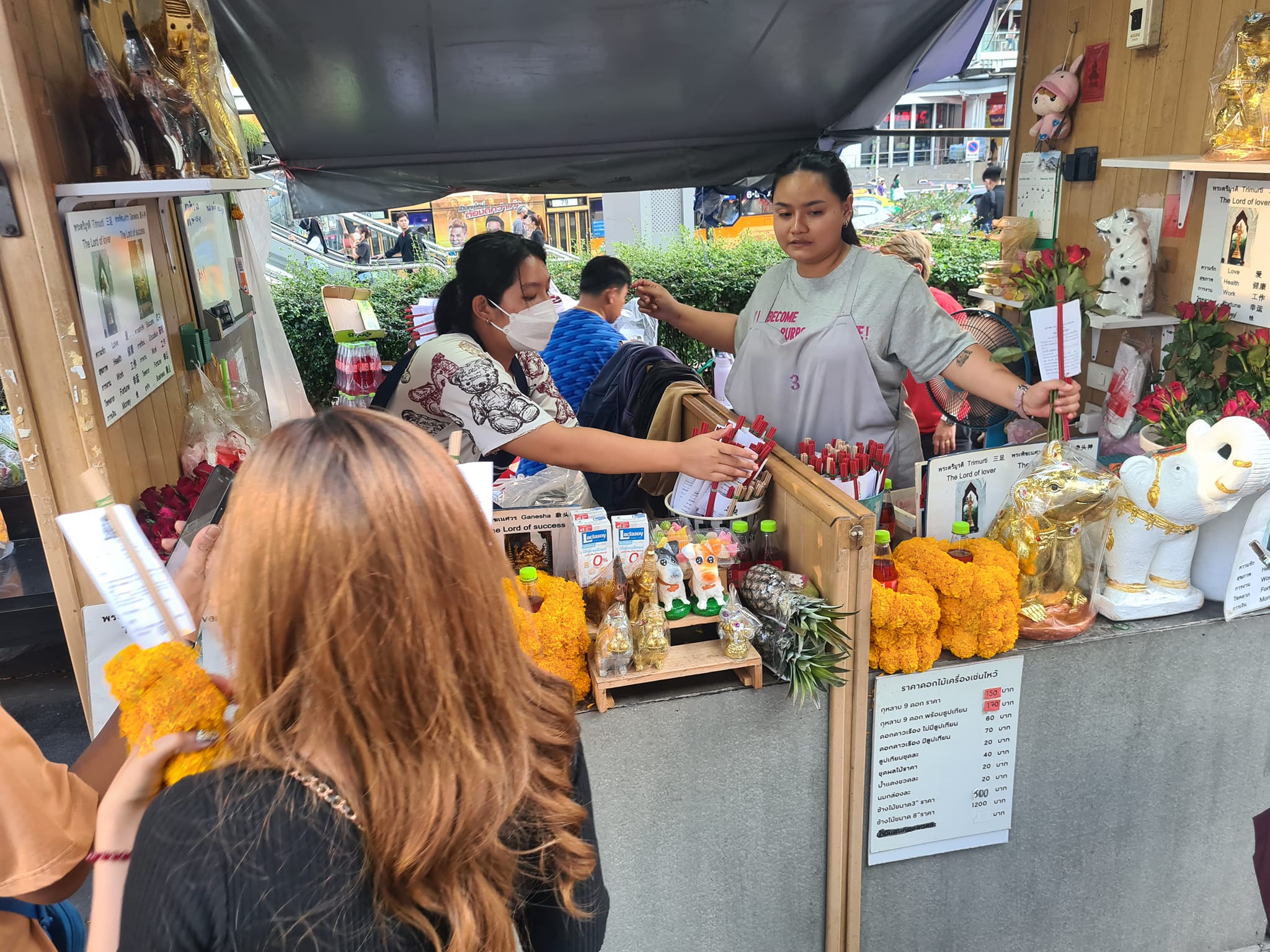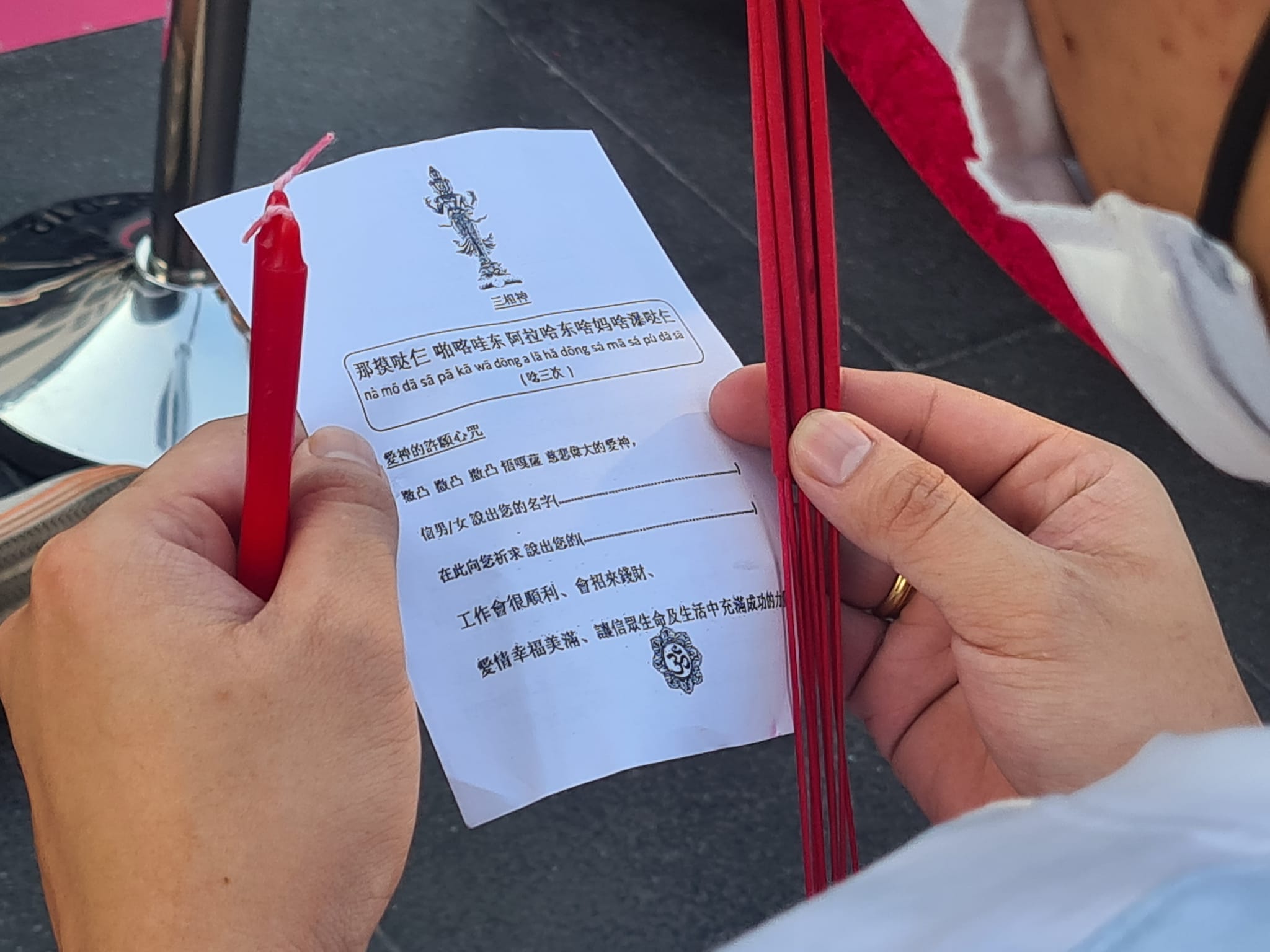 According to hotel.com, Trimurti Shrine in Bangkok is where lovelorn singles wearing red turn up every Thursday evening. They pay their respects to Trimurti, the god of love, with offerings of red roses – all in the name of love, and in the hope that they'll meet their eternal sweethearts. The shrine is a landmark in front of CentralWorld in the Siam area of Bangkok.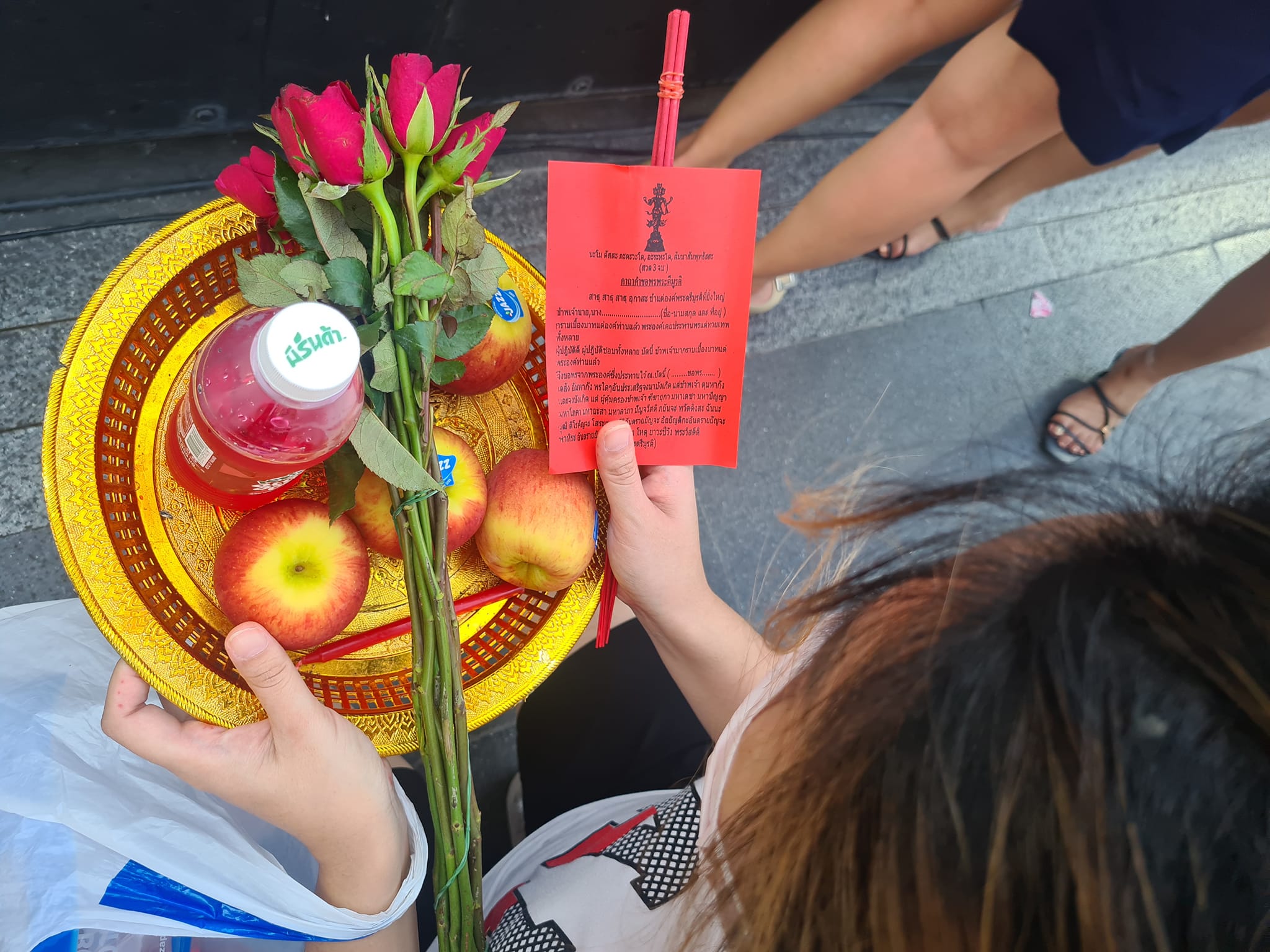 In Hinduism, Trimurti represents the 3 aspects of God: Brahma (the Source/Creator), Vishnu (the Preserver) and Shiva (the Transformer or Destroyer). Many claim Trimurti is successful in matching foreign mates with Thai partners, and the shrine is so crowded on a Thursday night.