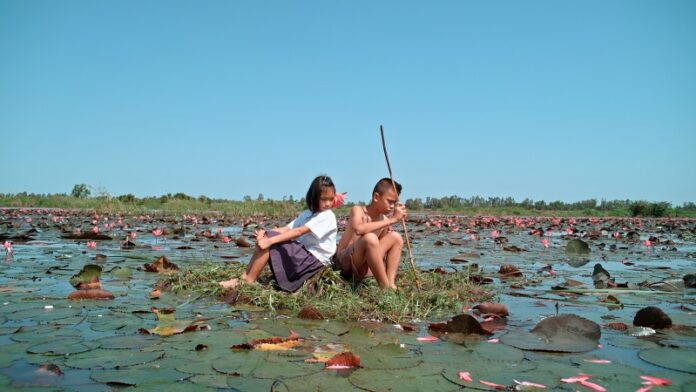 BANGKOK — Next month head northeast on a personal exploration of Thais' complicated relationships with the spirits in a fully domestic production shot on location in Isaan.
A labor of love directed by filmmaker and long-time Bangkok resident Paul Spurrier, "The Forest" mixes drama, fantasy and horror to chronicle a mute schoolgirl who, tormented by bullies, finds peace and joy in a mysterious young boy who lives in the jungle.
Spurrier doubts spirits would mean harm and says the film cones from the question of whether friendship can live beyond death.
"Many Thai friends have reported that after the death of someone close to them, the spirit returned to visit them … I started to wonder what it would be like to be a spirit trapped on earth. It would probably be rather lonely," he said. "Would spirits seek friendship with the living?"
Every frame of "The Forest" was shot in Udon Thani and Sakon Nakhon provinces in the northeast, or Isaan. Half of the spoken dialogue is Isaan dialect, as Spurrier said he wanted 'real Isaan, deepest Isaan.'
"Isaan is a fascinating part of Thailand. It has great landscapes and a unique culture. It also seems to be an area where the spiritual world almost touches the world of reality. Yet few films are shot in Isaan. And the world outside Thailand has seen very little of Isaan," wrote the 49-year-old director.
Indeed he says that with his crew, they drove over 6,000 kilometers around the northeast hunting perfect locations to shoot the film.
Most surprisingly, the film's leads— one boy and one girl — are amateurs discovered at a local school.
"We had always thought that we would find them in Bangkok with its strong networks of modelling agencies and drama schools," he said. "But standing outside the little Isaan school watching the barefoot kids chattering in Isaan dialect, I suddenly realised that two Bangkok kids would stand out ridiculously."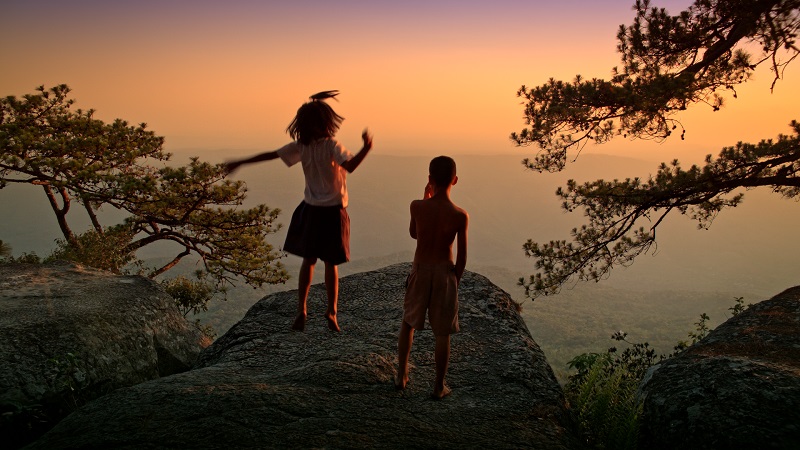 Whether the film meshes with Thai cultural beliefs, the founder of Soi Sukhumvit 22's private cinema The Friese-Greene Club will leave to Thai audiences to decide, saying he'll always be an outsider.
"I realise that I will never look at Thailand in quite the same way as someone who was born here. I will always be a 'farang' (foreigner)," Spurrier wrote. "As hard as I try to get beneath the surface of the Thai character, there will always be corners that I cannot see into."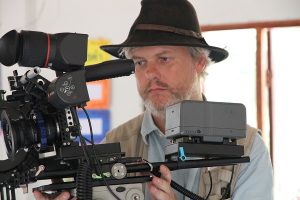 The movie screened earlier this year at the Cinequest Film Festival in San Jose, California, and then at the Ferrara Film Festival in Italy where it brought Spurrier a best director award. It went on to win an award for promoting Asian cinema at South Korea's Bucheon International Fantastic Film Festival.
The 109-minute feature "The Forest" will be screened in Thai with English subtitles starting from Sept. 15 at SF Central World. Tickets are 250 baht and can be reserved online.
Spurrier's former works includes horror film "P" (2005), credited as the first Thai-language film directed by a Westerner. Ironically, it showed in dozens of countries except Thailand.