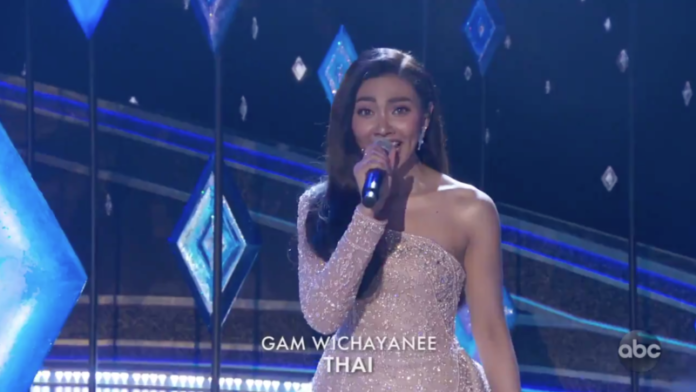 LOS ANGELES — The Thai voice of Elsa serenades the Oscar pomp on Monday, marking the first time a Thai performs at the event.
Wichayanee "Gam" Pearklin joined nine other voice actresses who play Elsa in "Frozen II" from different countries in their performance of "Into the Unknown" at the 92nd Academy Awards.
"Or are you someone out there who's a little bit like me?" was the line Gam sang in the performance.
Idina Menzel, the English voice actress, sang most of the song. Norwegian singer Aurora sang the mysterious voice. Takako Matsu from Japan, Kasia Laska from Poland, Gisela from Spain, Willemijn Verkaik, Lisa Stokke from Norway, Anna Buturlina from Russia, Maria Lucia Heiberg Rosenberg from Denmark, and Carmen Garcia Saenz who voices the Latin American version switched off their lines.
On the red carpet, Gam wore a couture gray-blush pink ombre Poem brand gown by designed by Chavanon "Sean" Caisiri.