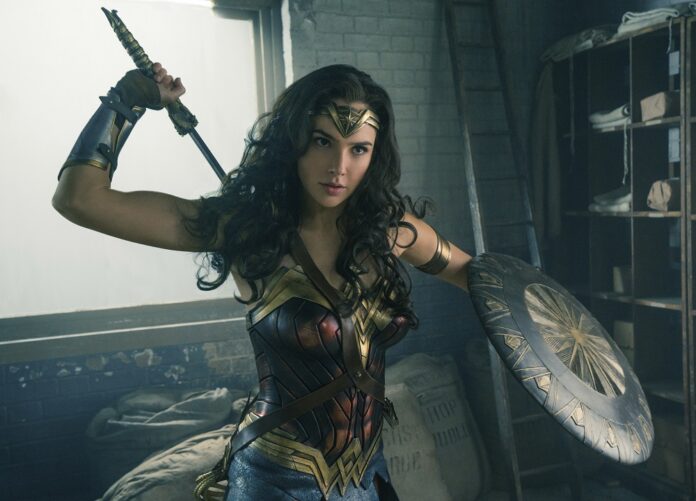 "Wonder Woman" has been the subject of so much superfluous fuss, it'd be easy to forget that behind all of the hand-wringing and both symbolic and real pressure to succeed there's actually a movie meant to entertain.
Yet, like the heroine at its center, "Wonder Woman" the movie rises with powerful grace above the noise. It's not perfect, but it's often good, sometimes great and exceptionally re-watchable.
Director Patty Jenkins' film is so threaded with sincerity and goodness it's a wonder how it got past the pugnacious minds responsible for what's come before. "Wonder Woman" evokes not only the spirit of Richard Donner's "Superman," but also Joe Johnston's "Captain America: The First Avenger," while still being its own thing. Just look to the image of Gal Gadot confidently striding out alone onto an unwinnable battlefield with only a shield, a sword and a mission — and prevailing. It's enough to give you goosebumps.
"Wonder Woman" is structured as a coming-of-age story about how Diana, the Amazonian princess, becomes Wonder Woman. It's framed, clumsily, as an over two hour flashback provoked by a note from Bruce Wayne. Of all the stupid interconnected universe things!
Thankfully, Jenkins transitions quickly into the actual story about a naive idealist who comes to accept the complexities of mankind. From a tender age, Diana, living on the achingly idyllic island of Themyscira, dreams of being a warrior. Her mother, Queen Hippolyta (Connie Nielsen) disapproves, although she inexplicably withholds the real reason.
It's no wonder Diana aspires to fight. She's been told that their sole purpose is to keep the peace and destroy Ares, the god of war. Also, and not insignificantly, the warriors led by General Antiope (Robin Wright), are some of the fiercest babes ever to grace the screen. They fly around with swords and shields, bedecked in armored mini dresses and wedged gladiator sandals that allow them to leap 50 feet in the air.
Young Diana trains in secret, and then with reluctant permission, until an American spy, Steve Trevor (Chris Pine), crash lands on the island and tells the Amazons about the "war to end all wars." Diana concludes World War I must be Ares' doing and decides, impetuously and like so many arrogant superheroes before her, that she's ready for battle.
In London and at the battlefront, Diana gets a crash course in humanity, from the ills (sexism, alcoholism, colonialism, racism, apathy) to the good (babies, snow, ice cream). It's all very simplistic, but Gadot's serious and unapologetic curiosity sells the dubious premise that a woman so versed in so many things from Socrates to the "pleasures of the flesh" could be this unaware of human flaws. Perhaps they only teach the good stuff in Themyscira. But that's what Trevor is there for — to help this otherworldly crusader acclimate.
Pine plays Trevor as a spiritual cousin to Indiana Jones (he even gets to goof around with an accent that immediately evokes the "tapestries" bit from "The Last Crusade"). He's on his own mission, to stop the comically evil Germans General Ludendorff (Danny Huston) and Doctor Poison (Elena Anaya) from prolonging the war, but it's never a question that this is Diana's show.
Jenkins keeps the look and feel of the film classical, as it breezes through a strong second act. But, being a DC film, "Wonder Woman" can't help but devolve into a blurry, concrete-busting third act that feels dispiritingly like all the rest, not to mention a baffling reveal that negates most of Diana's growth. It's not enough to negate the good, though, and much of that is Gadot's doing.
She is the perfect Wonder Woman — a true blue hero who's as believable in her bafflement of women's fashions and social mores as she is dead-lifting a tank and swatting away machine gun fire with only her arm cuff.
I never cared about Wonder Woman before. Now I do.
"Wonder Woman," a Warner Bros. release, is rated PG-13 by the Motion Picture Association of America for "sequences of violence and action, and some suggestive content." Running time: 141 minutes. Three stars out of four.
Story: Lindsey Bahr