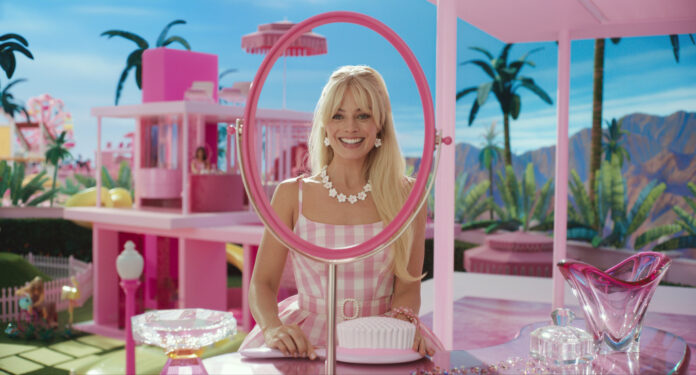 TOKYO – Warner Bros. in the United States has apologized over a social media controversy involving the official promoter of its blockbuster movie "Barbie" cheerfully engaging with user posts linking the film's main character to atomic bomb-related imagery inspired by the biopic "Oppenheimer" released at the same time.
Following the Japanese distributor's criticism on Monday of its U.S. counterpart, Warner Bros. Film Group reportedly said in a statement to multiple media outlets, "Warner Brothers regrets its recent insensitive social media engagement. The studio offers a sincere apology."
Warner Bros. Japan LLC had expressed regret over the U.S. headquarters' Barbie Movie account's responses to some social media posts, apparently referring to its positive replies to mashups of the bubbly satire and the film about Robert Oppenheimer, a physicist who led the project of making atomic bombs.
The two films have topped the U.S. box office since they came out on July 21. Seizing on the simultaneous release of the contrasting films, media have referred to the two collectively as "Barbenheimer" and a host of memes have sprouted up online.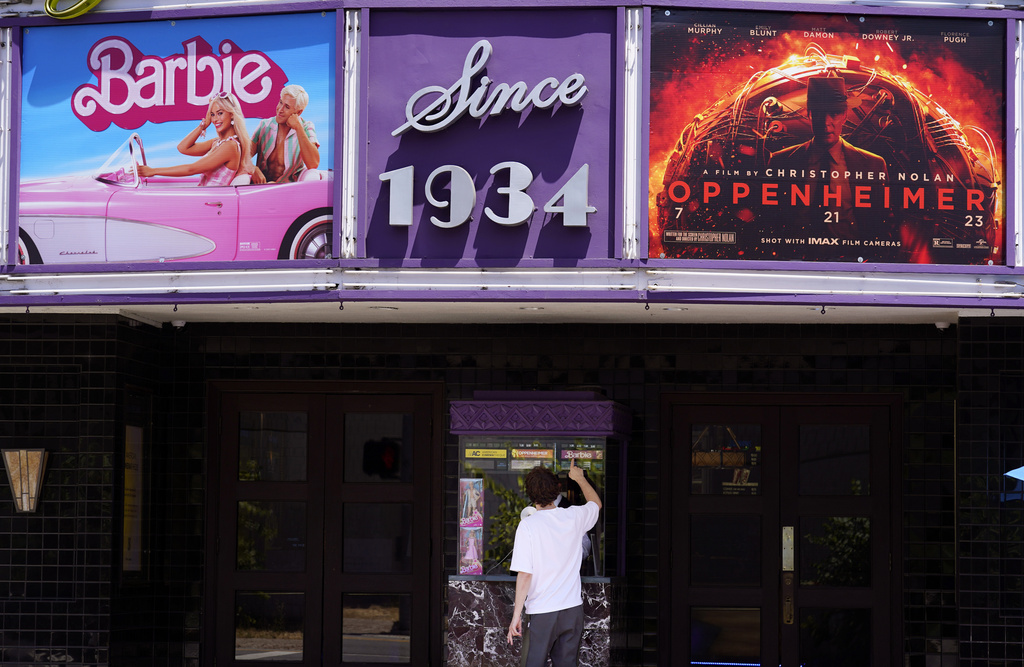 One such image appears to depict the actors who portray Barbie and Oppenheimer posing happily in front of an apocalyptic blast that some in Japan have said resembles the real destruction of the U.S. atomic bombs dropped at the closing stage of World War II.
The Barbie Movie account replied to the viral post, saying, "It's going to be a summer to remember" with an emoji of a face blowing a kiss.
Another user apparently replaced the "Barbie" star's hair with a mushroom cloud in a separate image. The film's official account said, "This Ken is a stylist," referring to the name of Barbie's boyfriend.
"Barbie" is slated for release in Japan on Aug. 11, while there is no information about whether "Oppenheimer" will hit theaters in the country.
The United States dropped atomic bombs on Hiroshima and Nagasaki in August 1945, causing an estimated 210,000 deaths by the end of the year, mostly among civilians, according to the cities.
Many U.S. polls have indicated that some in the country believe the nuclear attacks on Japan were necessary to end the war.
_______
Related news:
Vietnam Bans 'Barbie' Movie Due to an Illustration Showing China's Territorial Claim
With 'Barbie,' Greta Gerwig Breaks A Box Office Record For Female Directors