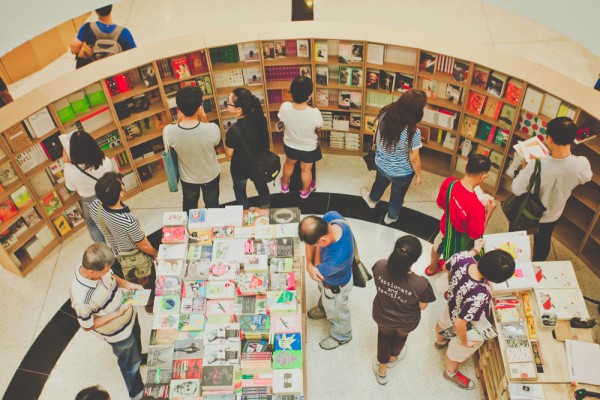 BANGKOK — Pore over piles of books from dozens of indie publishers, learn how to ink your own comic book and be inspired by book lovers at the upcoming Bangkok Book Festival.
Not to be confused with the big, brash affairs held at the convention center, this is a more focused fest featuring independent publishers with interesting workshops and engaging discussion panels.
Bangkok Book Festival returns not only to commemorate the giants such as the 400th anniversary of Shakespeare's death and the 150 anniversary of H.G. Wells' birth, but also to offer opportunities for today's readers, authors, artists, and academicians to exchange their knowledge.
Jakob Hinrichs, German's talented graphic novelist, will lead a comic and illustration workshop and a talk session with Thai illustrationist Songsin Tiewsomboon. His famous literature-inspired works such as "Dream Story (Traumnovelle)" and "The Drinker (Der Trinker)" will also be exhibited from July 13 – 17.
There will be 12 discussion sessions on topics such as the role of book fairs and the sacredness of copyright in today's boundless world held by Claudia Kaizer from the Frankfurt Book Fair, and a discussion on Mauriac's realist novel "Genitrix" with Jean-Marcel Paquette, an expert on Thai and French literature.
If you can speak Thai and Shakespearean, there's a panel to commemorate the 400th anniversary of his death, along with H.G. Wells's 150 birthday, which will discuss "The Country of the Blind" and "The Invisible Man." Also, there will be talks on Latin American literature and Thai literature which relate to current society.
Movies adapted from literature will also be screened for free in original sounds at the event, starting from "Mood Indigo," "Osaka Hamlet," which show with Thai subtitles, and "Effi Briest" with English subtitles.
The schedule can be found online along with an event page for more information.
The festival is supported by the Goethe-Institut, Japan Foundation and Alliance Francaise de Bangkok. It will be held 11am to 6pm on July 15-17 on multiple floors of the Bangkok Art and Culture Centre, which can be reached via skywalk from BTS National Stadium.