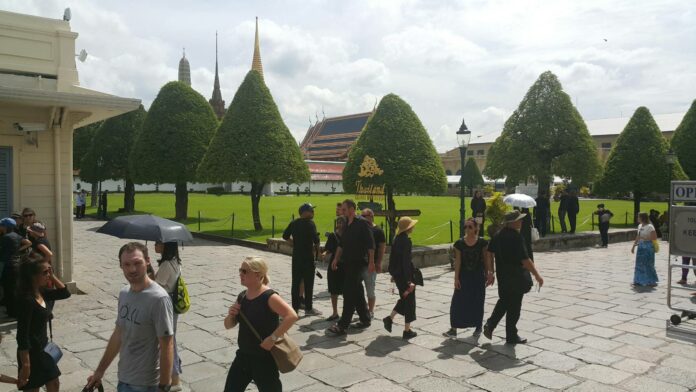 BANGKOK — The Grand Palace re-opened Tuesday for tourists for the first time since the death of King Bhumibol last month.
Tourists can enter through the Viset Chaisri Gate, the gate normally used by visitors on the north side of the palace grounds. Mourners paying condolences to the King will use the Mani Noppharat Gate, which is also located in the north wall.
Mourners and tourists alike are encouraged to dress modestly in black, white or shades of gray when visiting the Grand Palace and Wat Phra Keaw, which is located inside the same complex.