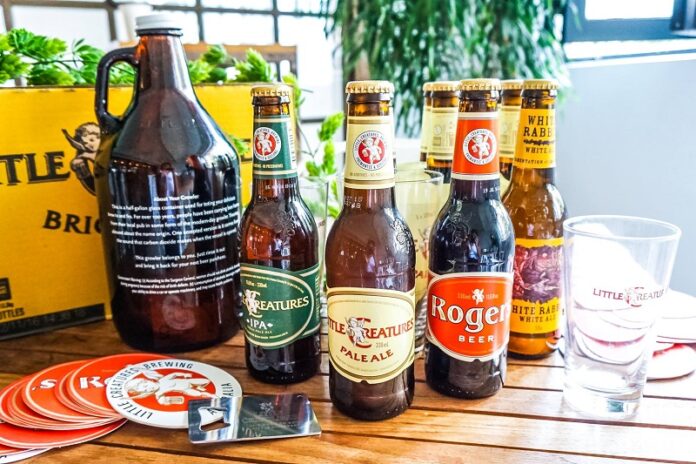 BANGKOK — The city's hopheads can rejoice when an Aussie brewery releases its flavors next week into the town's new beer scene.
For the first time, Australia-based Little Creatures will import their draughts and bottles with special prices at an Asoke rooftop bar.
The lineup includes Pilsner, American pale ale, India pale ale and Bright beer.
The launch party will also include live music by John Will Sail and DJ Coran. Tom Champion, head of Little Creatures in Hong Kong, will be present to greet the city's hopsters.
The event runs from 5pm until late on April 5 at Brewski. Complimentary Australian barbecue will be offered from 6pm through 8pm.
The craft beer bar is located at the top of Venues Bangkok on Soi Sukhumvit 27 near BTS Asok.