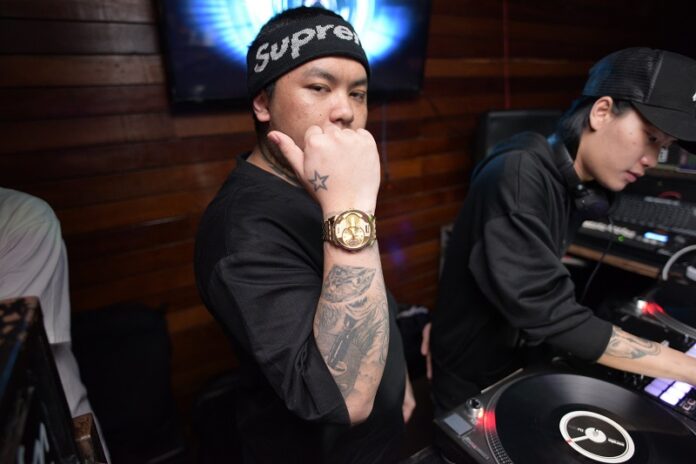 BANGKOK — The now-global phenomenon of hip-hop and rap culture has a home in the capital's sois, where clubs citywide have specialized in the genre.
Here's a guide to the hottest places in the city that pump hip-hop music week in, week out, all year round.
The Firm: The Newcomer 

(Update Dec. 20: The place's been closed down)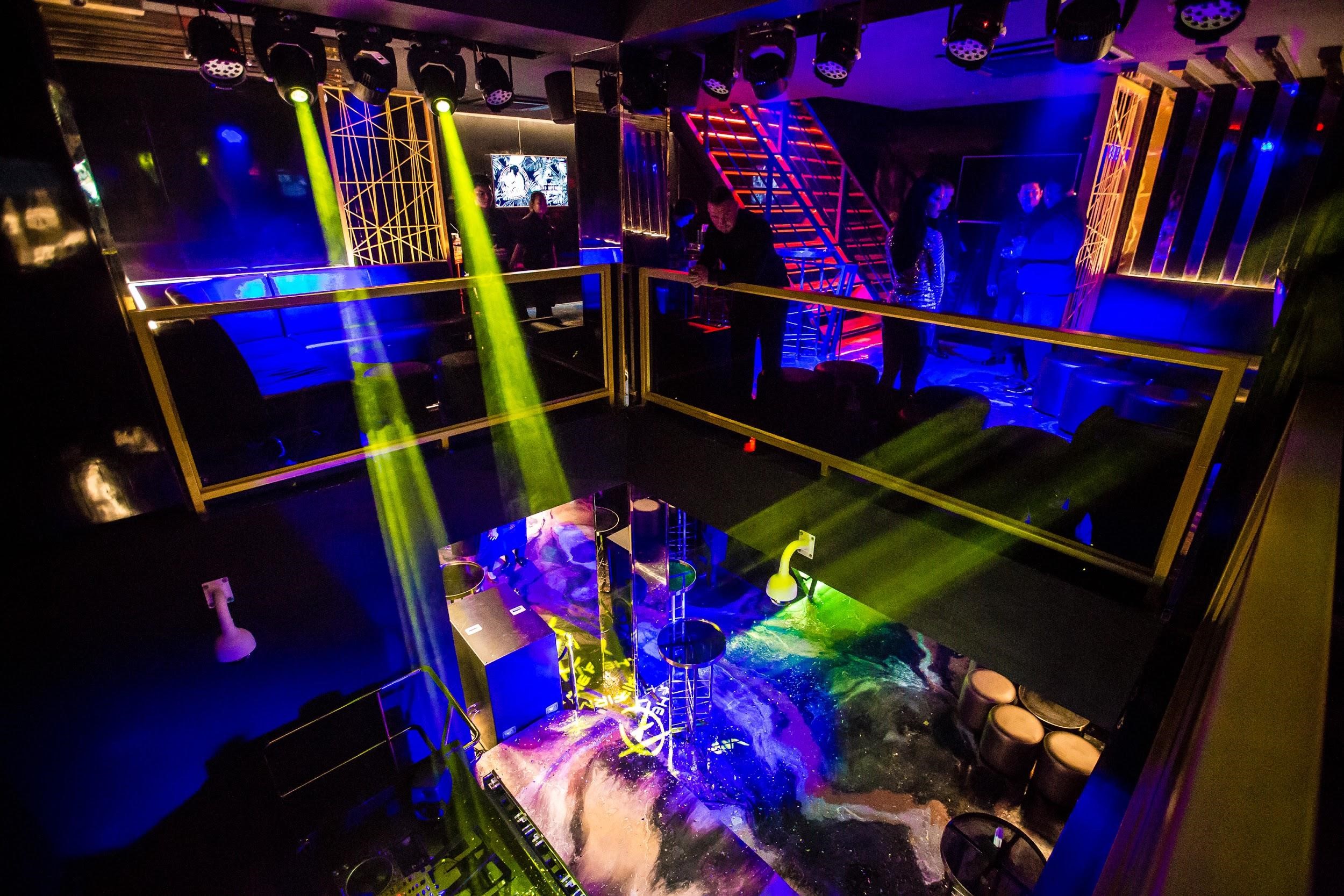 The Firm is one of the newer hip-hop venues in the block. Having opened in November, it provides a different experience in each of its four floors.
The club occupies a five-story building, the first two of which welcome revelers into a cocktail bar and classy restaurant. The vibe is relaxed and house music plays on the deck. The third floor is the club room, where all the hip-hop action takes place.
DJs D-Kut and Nana and occasionally regulars from Bangkok Invaders play West Coast hip-hop and rap. There are also dancers laying the sex appeal down heavy on stage all night.
There is no entry fee for the club and fourth-floor tables can be booked in advance that overlook the DJ table and ministage.
The Firm is on Soi Sukhumvit 33, a short walk from BTS Phrom Phong. Hip-hop music starts every night at 9pm and the venue's restaurant is open 24/7.
Sway: The Legend
Sway has been around since 2014 and continues to be a hotspot for Bangkok's hip-hop community. The Thonglor bar-club is a hotspot for many locals and expats – even on Monday nights.
Enter Sway and you will be greeted by a room that has a backalley feel of rough face brick walls with a touch of graffiti all lit in blue ambient lighting.
Hip-hop and trap beats are not the only things that makes Sway popular, but the club's chicken wings are also an attraction, with more than 20 flavors to choose from.
Sway is open daily 6pm to 2am in Arena 10 on Soi Thonglor 10. It's in the same complex as EDM club Demo and Dirty Bar a taxi or motorcycle ride away from BTS Thong Lo.
Sugar Club: The Trendsetter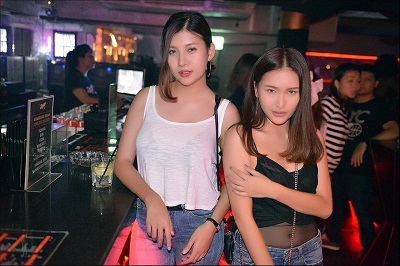 Sugar is an incredibly popular hip-hop venue and the place on most people's lips when they think Bangkok hip-hop. That's why it's always so packed with customers outside queuing to get in.
Sugar has a reputation for hosting big international DJs such as three-time Red Bull Thr3estyle champ DJ Hedspin as well as Puffy (who's supported the likes of Amber Rose, Jeremih and J. Cole) and Trayze, who won the USA RedBull 3Style championship in 2014.
Fridays and Saturdays are the crazy nights, especially when Bangkok Invaders, DJs Ono, Double D and the sassy dance crew girls show up to entertain until 3am.
There are no designated smoking areas, so things can get a bit hot and smoky at times, but this doesn't seem to bother many of the regulars there who love the club's eccentric vibe.
Sugar is open daily 10pm till late with a 300 baht cover charge that includes a free drink. BTS Nana is the nearest station to the venue, but a taxi from there is advisable.
Dirty Bar: The Hole in The Wall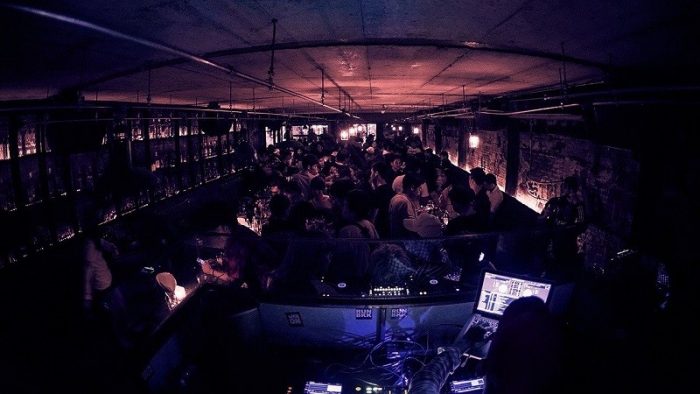 Tucked away and overshadowed by EDM club, Demo, find a hip-hop club usually packed to the rafters. Dirty Bar is like Sway in terms of design and atmosphere, but is a touch smaller and definitely feels crowded. On weekends, getting inside is a feat of luck.
The venue shares the same vicinity and entrance as Demo. Surprisingly Demo's EDM and Dirty's hip-hop don't clash despite being practically back-to-back.
Dirty has been pumping hip-hop beats for over a decade and fans of '80s and '90s hip-hop classics will feel at home. The room has low lighting and no flashing club lights.
Pro tip: Dirty veterans will advise trying its Around The World cocktail.
During the week there is no entrance fee, however from Thursdays to Saturdays, Thai nationals pay 300 baht (one drink included) and foreign nationals pay 500 baht, with two complimentary drinks to offset the sting of discrimination.
Dirty Bar is open daily 9pm till late. You can find the bar, which shares an entrance with Demo Nightclub at Arena 10 in Soi Thong Lor 10. You can get there by taking a taxi or motorcycle taxi from BTS Ekkamai.
EQ Late Night Club: The Exotic Destination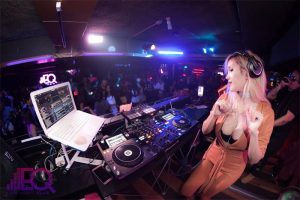 EQ Late Night Club gives an alternative take on hip-hop and R&B. Its African and Latin touch makes for a more exotic music experience spanning various African cultures to music from the Caribbean and Latin America.
The layout of the club is well spread out with ample space for tourists, locals and expats to shake a leg. Here, party people will get an eyeful of alluring dancers and good service from friendly staff.
The club shares MCs and DJs with Sugar Club, so expect much of the same performances found in that Soi 11 venue.
Saturday night is the highlight for its mash-up DJs who mix a range of genres, a very rare performance usually only found in bar clubs, not nightclubs.
The damage to gain entry is 300 baht and comes with a complimentary drink. The club also hosts many party events and promotions detailed on their Facebook page.
EQ Late Night Club is open daily from 10pm till late. You can get there You can get there by taking a taxi or motorcycle taxi from BTS Nana.