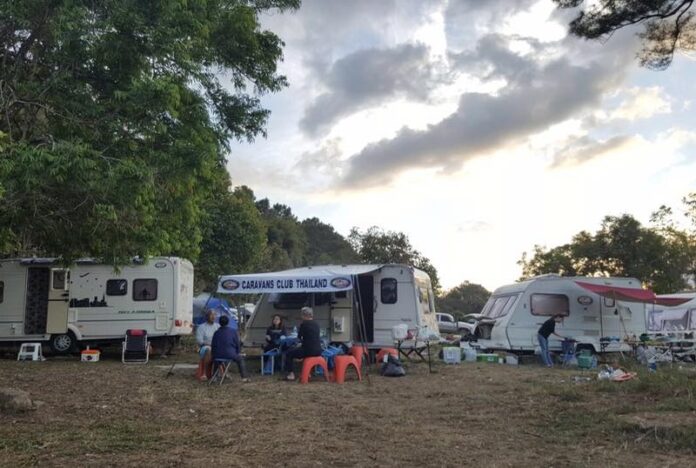 KANCHANABURI — The head of a provincial national park said Saturday that it has become the latest favorite spot for owners of recreational vehicles, or RVs, to enjoy their getaway weekend with nature, the head of the park Saturday.
Thaewin Meesap, head of Khao Laem National Park in Kanchanaburi province, said the park has recently offered proper parking space for RVs, a move well-received by growing enthusiasts who own one – most of whom come from Bangkok.
The kingdom's most popular group for RV owners is the Caravans Club Thailand, followed by more than 97,000 users on Facebook.
Thaewin said Saturday that spaces dedicated to station RVs are busy every weekend, and that this long weekend stretching to Monday, saw over 10 camping cars from the club visiting the park.
The park's chief added that club members – who recommend suitable places for camping through social media – heard about the park's offerings from local news reports. Thaewin said club members told him that over the years, the price of RVs has become more affordable, especially for second-hand models imported from the United Kingdom.
A look at the club's Facebook site shows some old RVs being put on sale starting at more than 500,000 bahts. Thaewin said those wanting to camp out their vehicle should contact the park first – particularly during special holidays, as spaces are in high demand.