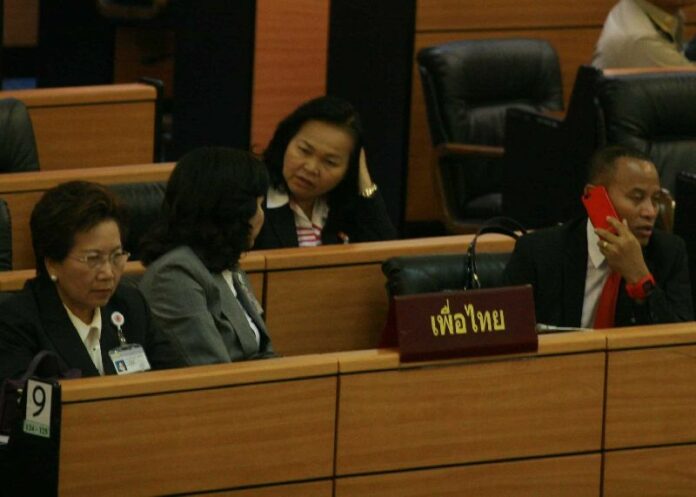 (23 August) An opinion
survey conducted by Bangkok University claims that the majority of respondents is in favour of
Constitutional amendment that would pave way for a fully elected Senate.
According to the
current 2007 Constitution, 74 of the 150 Senators are appointed by a panel of so-called
experts. The Parliament is debating whether to increase the Senate to 200 fully elected members, a
proposal tabled by the Pheu Thai Party and bitterly opposed by the Democrat Party.
The survey
interviewed 429 individuals across the country. 59.2% of the respondents say they agree with the
Constitutional amendment on the Senate, while another 21% say they disagree and 19.8% say they are
not sure.
46.2% also voice support for an amendment that would abolish the ban on parents,
spouses, and children of MPs from being eligible as Senate election candidates.
However, the
respondents appear to be divided on the intention of the Pheu Thai Party′s efforts to amend the
Constitution. 35.5% say they are not sure whether the amendment would lead to an autocratic
parliamentary system, while 34.7% say they are convinced that would be the case.
Asked
whether the positive effects would outweigh the negative effects following the Constitution′s
amendment, 36.8% say they are not sure, 24.4% say they believe so, and 19.1% say they don?t.