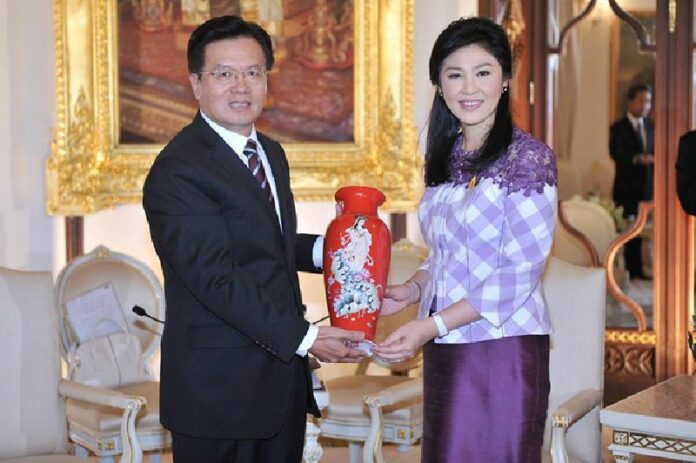 (30 August) The new
Chinese ambassador in Thailand expressed his elation at the increasingly close ties between the 2
nations during his meeting with Prime Minister and Minister of Defence, Ms. Yingluck Shinawatra, at
the Government House this morning.
His Excellency Ning Fukui told Ms. Yingluck that he was
most delighted to know that the Prime Minister will attend the China-ASEAN Expo on 2-3 September,
and wishes to see more Chinese investors investing in Thailand.
Mr. Ning has an extensive
experience in the Korean peninsula; he has served as an ambassador to South Korea and as a
high-ranking diplomat to North Korea. He has also represented the People′s Republic as its
ambassador to Cambodia.
According to Mr. Ning, Thailand and China had formed a good
relationship, and had become partners and good allies.
In return, the Prime Minister said
that she is obliged with the current support in agricultural goods from China. The Thai government
plans to strike a deal with China to buy more rice, rubber and dairy products from Thailand, she
said.
Ms. Yingluck also told the Ambassador that she, too, would like to invite more Chinese
businesspeople to invest more in Thailand.
"We would love to see more Chinese movie sets like
'Lost in Thailand', to bring in more Chinese tourist to Thailand" said Ms. Yingluck, referring to
the comedy film which was a big hit in China.
Over 90 million Chinese tourists have visited
foreign countries so far this year, and in the first six month, 2.2 million tourists from China
have arrived in Thailand.