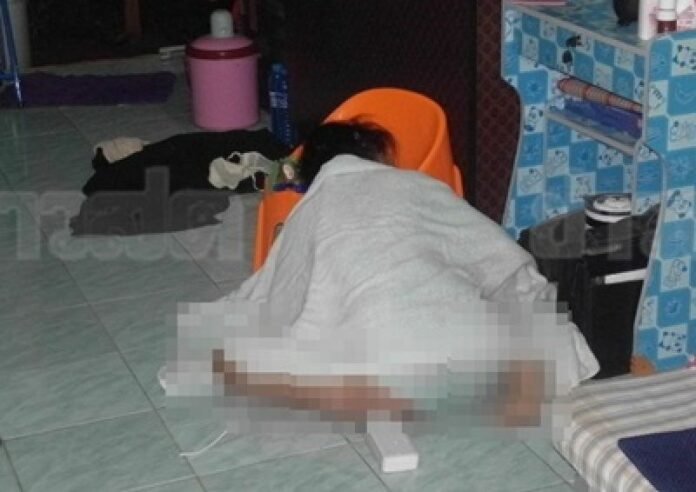 (4 September) A woman in
Nakorn Ratchasima Province hanged herself to death, reportedly because she was bitter that her
husband had left her at home alone while he went out drinking.
Ms. Yanee Detchkhuntod, 31,
was found dead inside her house hanging herself with an electrical cord. Next to her body, police
found a letter addressed to her husband, expressing how much she loved him.
Police then
interrogated Ms. Yanee′s husband, Mr. Boonyard Bamroongkul, 50, who said that he went out for
a party with his friend and did not allow his wife to go along.
He believes that his wife
drank alone in grief, then committed suicide.
Police said they will perform a postmortem
examination over Ms. Yanee body in order to establish a clear cause of death.