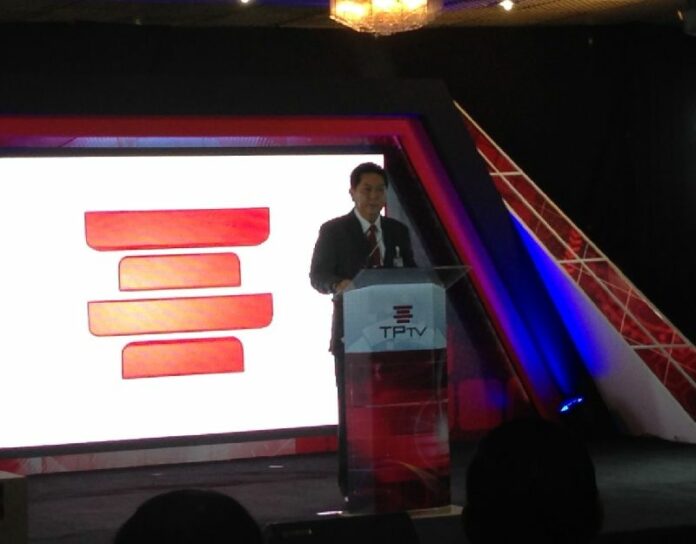 (13 September)
Anti-government critics have alleged that the new logo of the Parliament TV channel is designed to
convey the ideology of the Redshirts, but a senior Democrat MP has defended the logo.
The
critics said the new logo, which bears red colour, is a proof of power abuse by the government of
Prime Minister Yingluck Shinawatra, which is allied with the Redshirts.
But a Democrat MP,
Mr. Boonyod Sukthinthai, who also serves as a Thai Parliament Television Commissioner, explained
that the new colour is in fact maroon, not red.
He also insisted that the logo does not
contain any hidden political agenda.
Earlier, the Parliament Television logo was an
award-winning design on blue background, but many people questioned, why blue? Mr. Boonyod
said.
The Parliament Television Commission then decided to change the logo into the
Parliament′s colour, maroon, according to the suggestion made by Mr. Boonyod.
Meanwhile, Mr.
Wisuth Chainarun, Deputy House Speaker and the president of the Parliament Television Commission,
stated that the issue is a misunderstanding.
According to the Deputy House Speaker, the
decision was agreed by the whole commission which includes Democrat MPs, such as Ms. Rangsima
Rodrasmi, representing Samut Songkhram province, and Mr. Nakron Machim, representing Phitsanulok
province.
Mr. Wisuth expected that Mr. Boonyord's declaration of no political agenda in the
issue should calm down angry anti-government citizens, and steer the logo away from divisive
political discussion.
He also wished to express his forgiveness for those who published bad
comments about him.