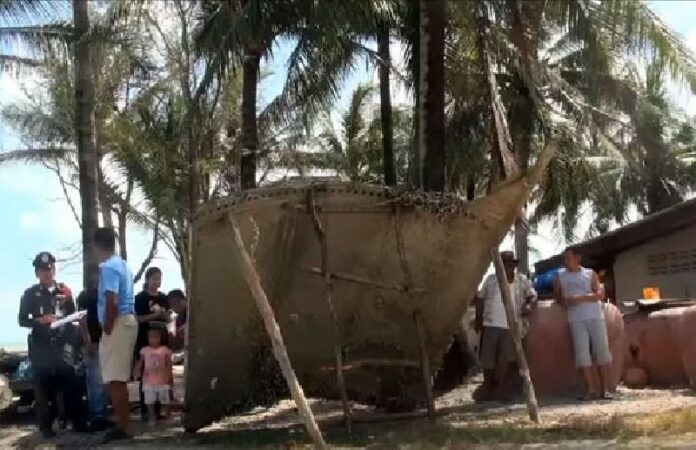 TOKYO — A Japanese rocket maker says a large piece of metal that washed up on a beach in Thailand is likely part of a rocket launched by Japan, not a missing Malaysian plane.
The discovery of the metal sparked speculation that it might be from Malaysia Airlines Flight 370, which disappeared almost two years ago.
Mitsubishi Heavy Industries said Monday that the metal piece is highly likely to be part of a Japanese H-IIA or H-IIB rocket that was launched from southern Japan, based on an initial examination of photos and videos of the object.
Flight 370 lost communications and made a sharp turn away from its Beijing destination before disappearing in March 2014. It is presumed to have crashed in the Indian Ocean, far away from Thailand.
Story: Associated Press