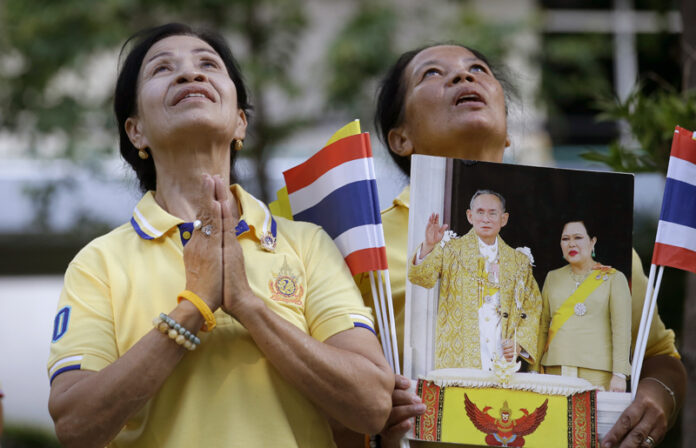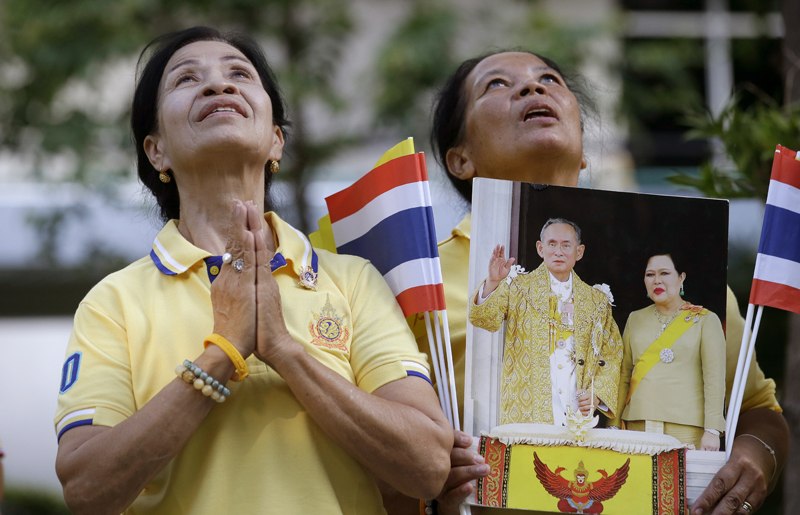 BANGKOK — King Bhumibol Adulyadej has been treated for a severe infection, the Royal Palace said in a statement, the latest in what have become regular medical reports about the continuously deteriorating health of the world's longest reigning monarch.
A statement issued by the palace late Friday said the 88-year-old king was observed with a high heart beat and thick mucus. It said a test result of the mucus and blood "indicated a severe infection." It did not elaborate.
Bhumibol has been hospitalized for a large part of the past decade, mostly with ailments associated with aging. He has not made a public appearance since January.
In the past months, official announcements about his health have increased in frequency, but their narrow and technical focus make it hard to gauge the king's overall condition.
Friday's statement said an X-ray revealed that the king had fluid in his lungs, which a treatment helped to reduce. The king's low blood pressure and a fever have since improved and his medical team is continuously watching the symptoms closely, the statement said.
At various times during his hospitalization, the king was said to have been fed intravenously and given oxygen to assist his breathing.
A statement in June said that doctors drained excess fluid from his brain, the second time this procedure has been carried out on him.