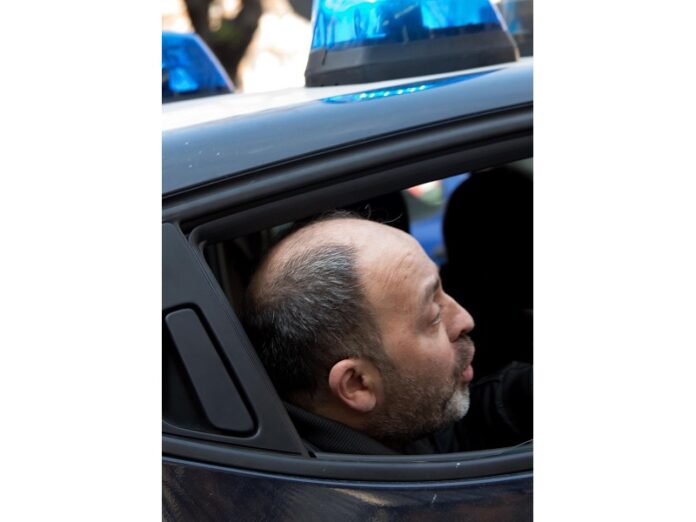 ROME — Police in southern Italy arrested a convicted fugitive who authorities say is the boss of an 'ndrangheta crime clan involved in a feud that culminated in a 2007 gangland-style massacre in Germany.
In an early-morning raid, Carabinieri paramilitary police opened a trapdoor in a bunker in a drab apartment residence in the hamlet of Ricciolino di Benestare and discovered Santo Vottari, 45, huddled in a crawl space.
Vottari had been convicted in absentia of mafia-like criminal association and received a 10-year prison sentence. On the run since 2007, he was considered among Europe's 30 most dangerous fugitives. But police say he offered no resistance when his hideaway, in the family home, was discovered.
Reggio Calabria's chief anti-Mafia prosecutor, Federico Cafiero de Raha, noted the arrest came a day after thousands of citizens had turned out in nearby town of Locri, a 'ndrangheta stronghold, to demonstrate disgust with organized crime.
"The people go into the streets to protest the 'ndrangheta, the state arrests a big fugitive," the prosecutor said. "It's an attack on all fronts."
Like the Sicily-based Mafia, the Calabria-rooted 'ndrangheta syndicate has long counted on connivance by local residents in hiding fugitives, often on home turf. But reluctance to cooperate with authorities is slowly weakening, especially among young people.
A long-running feud between the Pelle-Vottari and Nirta-Strangio families culminated in the slaying of six Italians, gunned down as they left a birthday dinner at an Italian eatery in Duisburg, Germany, in August 2007. That attack was carried out to avenge the Christmas 2006 slaying in Calabria of Maria Strangio, wife of Giovanni Nirta. Her husband was described by investigators as a top clan boss.
The massacre confirmed Italian investigators' contentions that the 'ndrangheta, one of the world's biggest cocaine traffickers, had established a strong presence in northern Europe and elsewhere abroad.
The feud dated back some 20 years, triggered by a Carnival festivity prank which led to the slaying of a Vottari clan family member.