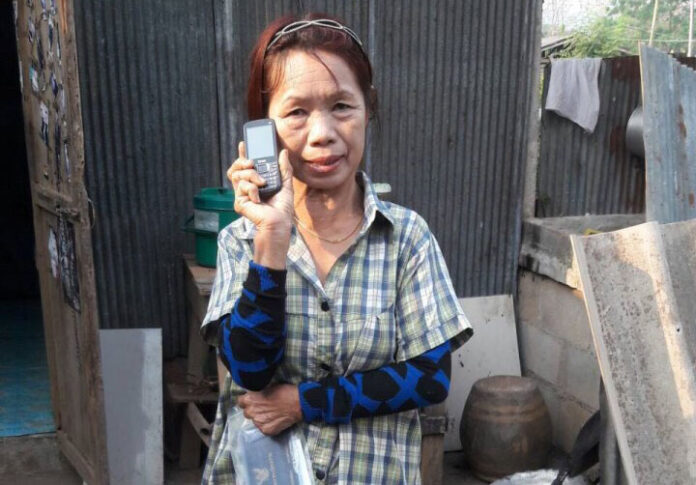 CHIANG MAI — A woman was charged with causing a disturbance Monday by calling emergency services more than 1,000 times over the course of three years because she was lonely.
Lert Jaima, 60, was charged and fined 100 baht for calling 191 repeatedly since 2014 to chat, police said, especially with officers that sounded handsome.
"She would flirt with officers who picked up the phone and said that she wanted to have a police officer husband," said Lt. Capt. Sawai Meesaeng. "We lost patience with her because she was using up a lot of the lines, and people in real danger could not get to us fast."
Sawai said that when Lert made contact with handsome-sounding officers, she would become hooked and continue to call up to 40 times a day.
"Her kid gave her a phone so she could receive calls. However, she doesn't have any other numbers, so she pressed around until she decided to call the toll free 191 hotline, which connects to the Chiang Mai Provincial Police," Sawai said.
Sawai said Lert was not mentally ill, just "lonely." While the maximum punishment is a sentence of a month in jail and a 5,000 baht fine, police decided only to fine her 100 baht.
"We looked at her circumstances and decided that was the right thing to do," Sawai said of Lert, who lives alone and works as a maid for hire. "If we charged her more, she would have just gone into debt.
Lert promised Sawai and police that she would not call 191 again.
Residents can use both the 191 emergency hotline as well as the 0191 national emergency hotline to report emergency situations to the police.