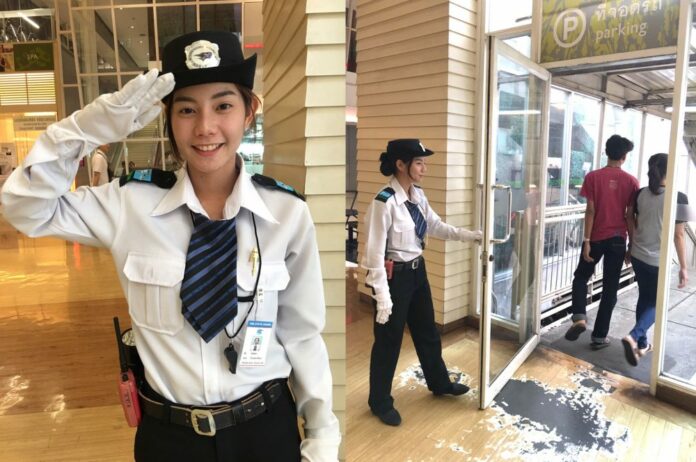 PATHUM THANI— While many Bangkok university students take internships at companies or summer classes, one young woman instead opted to work as a security guard.
Wanladar "June" Kantaponjaruntorn, 21, has been working since the beginning of June at the Future Park Rangsit shopping mall to make a little extra pocket money and learn about how other people live.
"I see the security guard at malls, and I want to go up to him and ask how much money he gets. I want to know if his job is hard and if I could take it," Wanladar said. "I want to see different sides of society."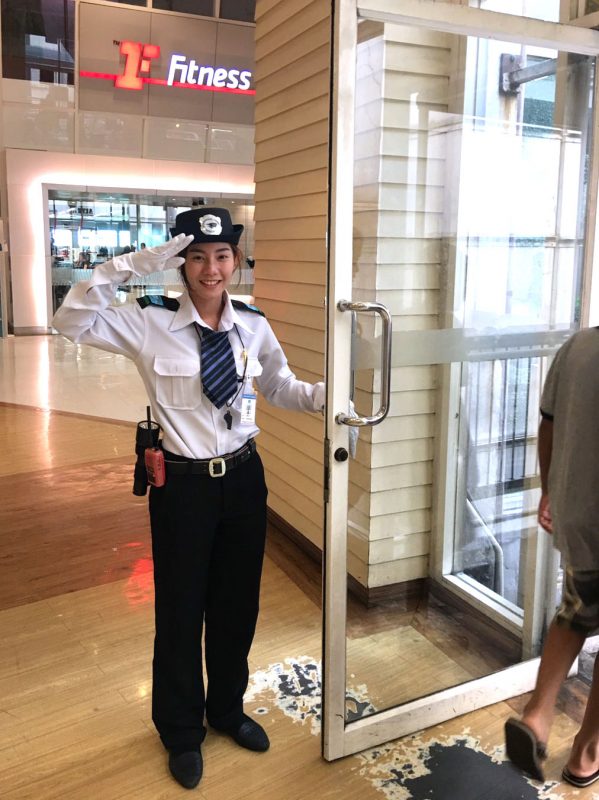 The third-year economics Bangkok University student, who often takes part-time jobs, said she wanted to challenge herself to see if she could handle the security guard job.
She said her job, and the security guard job in general, is an honorable profession.
"I think it's an important job. We have to take care of the safety of the mall. It's not degrading or embarrassing like some people might think because we put our physical effort into it. I feel good when I help out people and give them directions."
Wanladar says her shift is from 10am to 10pm everyday, and that she had to be trained in the mall's map and how to use the walkie talkie. She gets paid 465 baht per day.
"I want to be able to say that once, I did this job, and tell stories about it," Wanladar said, who plans on becoming a broker. She'll be working as a guard for her entire summer break, until the end of August.
Bangkok University's Facebook page commented on her live interview video.
"Congratulations, we're so happy and proud of you. One can't have only academic knowledge…but also life and career skills," it wrote.
See her interview in Thai with a Khaosod newspaper reporter below.