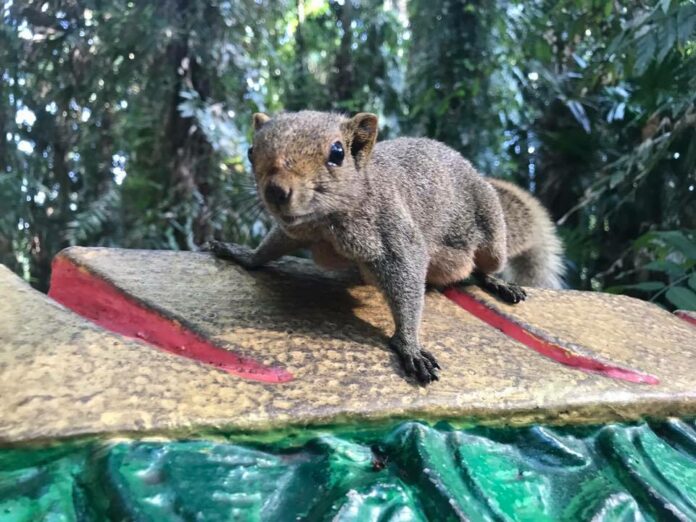 UDON THANI —Under the sprawling ficus tree, frog saw squirrel and squirrel saw frog. And the people gathered there, of course, saw lotto numbers.
In the swamps near a temple said to be the inhabited by naga spirits, residents in the northeastern province of Udon Thani were buoyed Wednesday by a golden frog and rodent whose simultaneous appearance was seen as an omen of impending prosperity.
People stuck their heads between the railings of a naga-draped balustrade in hope of glimpsing the honey-colored amphibian. According to Udorn Community, the provincial news page which first reported the sighting, as the people squatted for a look, the serendipitous squirrel appeared above them from nowhere – perhaps a tree – scrambling hither and yon across the naga-shaped railing. They took it as an auspicious sign.
Reports of supernatural events tend to spike in the days before the bimonthly national lottery is drawn as hopeful gamblers look for signs. The lottery will be drawn Saturday.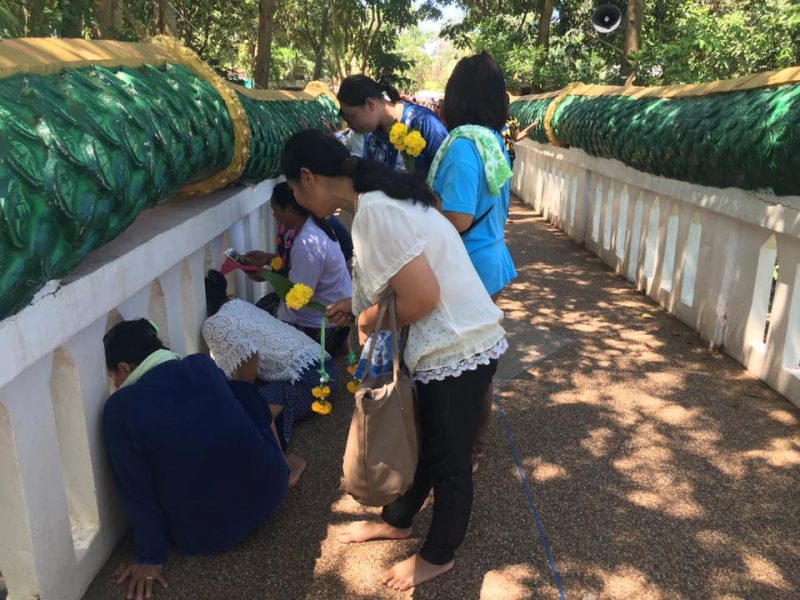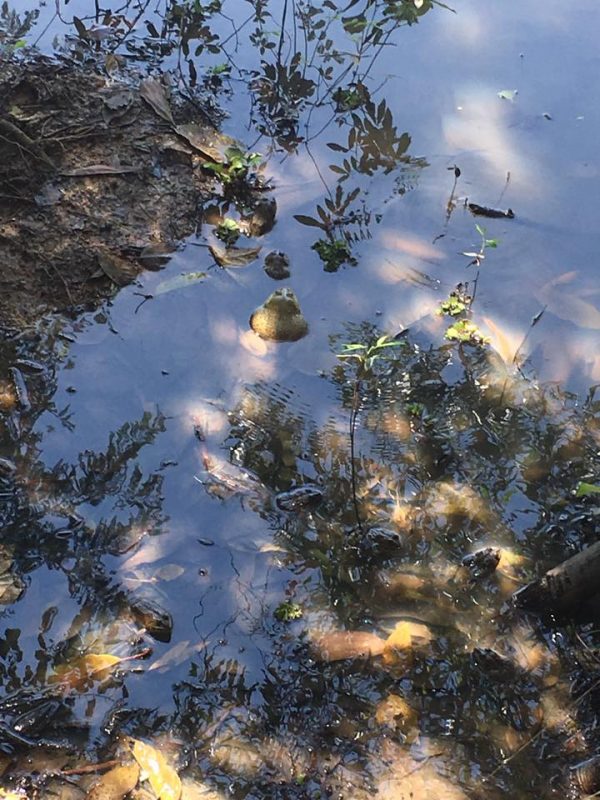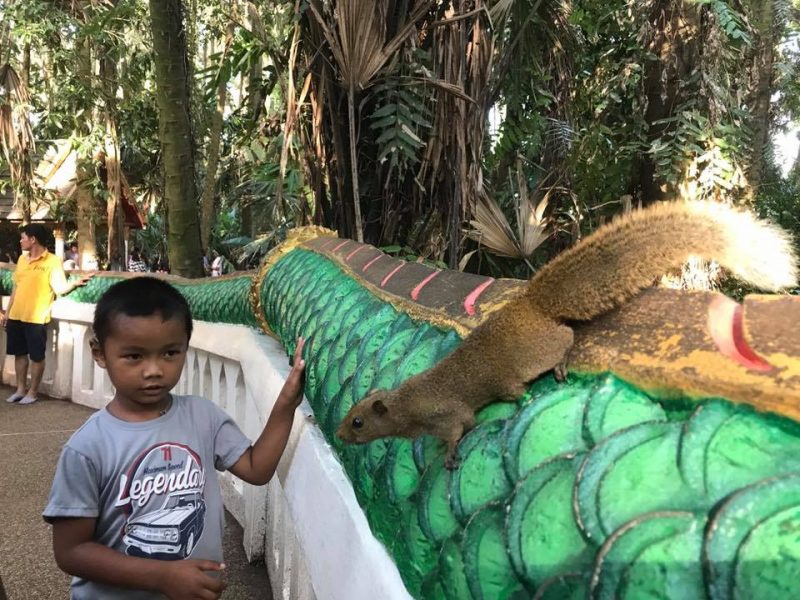 Related stories:
Rama X Birthday Sees Run on Related Lottery Numbers