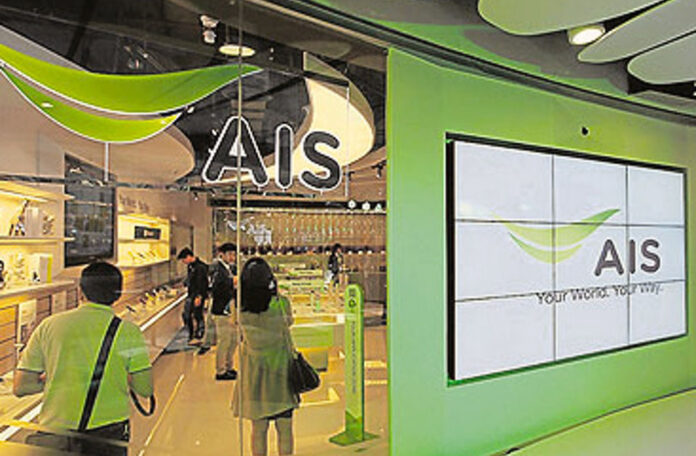 BANGKOK — Those wanting to buy a SIM card from the major telecom shops without having fingerprints taken have until Dec. 15 to do so.
Starting mid-December, those registering new numbers at shops owned by AIS, DTAC, True, TOT and CAT Telecom must provide biometric information – fingerprints and a facial scan – in order to walk out with a new card.
Top telecom regulator Takorn Tantasith said Tuesday that the new deadline was approved by the National Broadcasting and Telecommunications Commission, or NBTC, at the request of the the major operators, who said they needed more time to train staff and equip outlets.
Holders of existing SIM cards and numbers need not worry: They will not be required to supply biometrics.
Foreigners and tourists will be exempted from collecting biometric data for the time being, said Prawit Leesatapornwongsa, commissioner of the NBTC by phone Tuesday.
"The problem is with the equipment. Machines to scan e-passports are much more expensive than those to scan ID cards, which are cheaper. Even 7-Eleven has them," Prawit said.
E-passport-scanning machines may be implemented in the future, Prawit said, but only at spots with a key numbers of foreigners.
The system does not collect information, only scans ID card's biometric information to see if they match the fingerprint and face in front of them.
Beginning in February, biometric info will be required to register all types of SIM cards, both pre-and post-paid, through all channels, including 7-Eleven stores.
This "two-snap biometric method" would help protect consumers against fraud, according to Korkit Danchaiyawitchit, NBTC deputy secretary-general.
While fraud is a concern as more personal finance becomes electronic, the technology will add a new layer of tracking for the state security apparatus.
Biometric requirements for SIM cards became mandatory in May in the Deep South, mobile phones are routinely employed to detonate bombs left by insurgents operating in the region.
There, people buying pre-paid SIM cards must match the biometric data stored on their national ID cards, a practice that will expand to the stores Dec. 15 and all channels in February.
Related stories:
Fingerprints for Mobile Users in Places Plagued by Cellphone Bombs
Need a New Number? Prepare to be Fingerprinted Starting in February