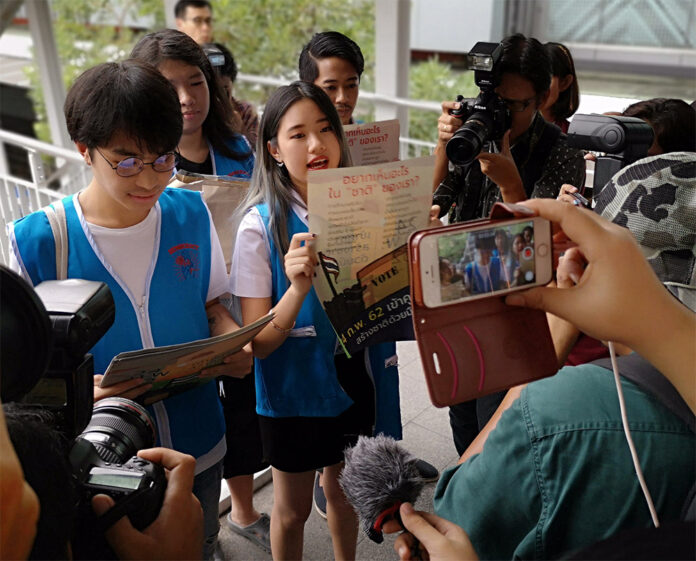 BANGKOK — Changes to the how representatives are apportioned will see voters, particularly in the northeast, represented by fewer directly elected MPs.
The changes, announced this week in the Royal Gazette, met mixed reactions by observers, with a former election commissioner saying it reflects a preference for "better educated" representatives. An Ubon Ratchathani politician said it could undermine political parties and warned of possible gerrymandering.
"It undermines political parties in general, and all parties," said Somkid Chueakong, whose home province will lose one seat under the new apportionment. "This is how they weaken and make political parties smaller."
Nationwide, constituency seats will be reduced by 25, from 375 to 350. The balance will be shifted to party-list MPs who don't represent localities, whose 125 seats will be increased to 150.
It translates to 10 fewer MPs for the northeastern region, the heartland of Pheu Thai Party, where seats will be reduced from 126 to 116. The number of MPs representing Bangkok, a stronghold of the Democrat Party, have been reduced by three from 33 to 30.
"Ask why no major parties, be it Pheu Thai or Democrat, have issued any statement about it," Somkid said. He said there's nothing to be done as the decision was made long ago by the junta appointees who wrote rules into the new constitution now being executed by the Election Commission.
"It's futile, it's in the law now," the former MP said.
Central Thailand meanwhile will see its seats reduced by six to 76. The south, also a Democrat power base, drops from 53 to 50. Some subregions, such as in the eastern and western reaches of the kingdom, will maintain the same number of seats.
Former Election Commissioner Somchai, an expert on election law and the dean of political science at Walailak University, said the change stems from a belief among the new constitution's authors that there should be more party-list MPs, whom they see as being of a higher caliber than those directly elected by the public.
"They wanted to see a higher ratio of party-list MPs vis-a-vis constituency-based MPs. This has its rationale. Party-list MPs represent the whole national electorate while local constituency-based MPs are linked to specific locales. Party-list MPs may be able people, but they have no local roots," Somchai said Thursday.
For its part, the commission says this is a fair implementation of the new regulations.
Commission President Ittiporn Boonprakong said the changes were not meant to help or harm.
"It was done without regard to who will gain an edge or be at a disadvantage because we want a fair election," Ittiporn said.
Under the new regulations, there will be one constituency-based MP per 189,110 people.
At the provincial level, 23 provinces will see fewer MPs. This includes Chiang Mai, Nakhon Ratchasima, Ubon Ratchathani, Nonthaburi and Ayutthaya.
Somchai believes it's mostly likely a coincidence that the northeast, a stronghold for the ruling junta's archrival Pheu Thai Party, will lose the most seats while heavily Democrat-aligned Bangkok loses three. He said it's unlikely a plan to reduce the number of the MPs from the two major parties.
"I don't think they are that able. If they are, we ought to handover the country to them," he said.
Gerrymandering?
With new constituency boundaries to be decided within two months, the former election commissioner warned that how they are drawn could draw accusations.
Somkid, Pheu Thai's former Ubon rep, said he hopes the commission will be fair and not favor pro-junta parties with the new map.
"I still believe the EC will be fair," said Somkid, who has been contacted by the commission to consult on the map for Ubon's 10 new constituencies.
Future Forward Party spokeswoman Pannika Wanich said the new regulations may affect parties with established power bases, something that won't affect their new party.
"People can think for themselves whether the move benefits some people or not," Pannika said.
She warned however that redrawing boundaries at the last minute may confuse voters.