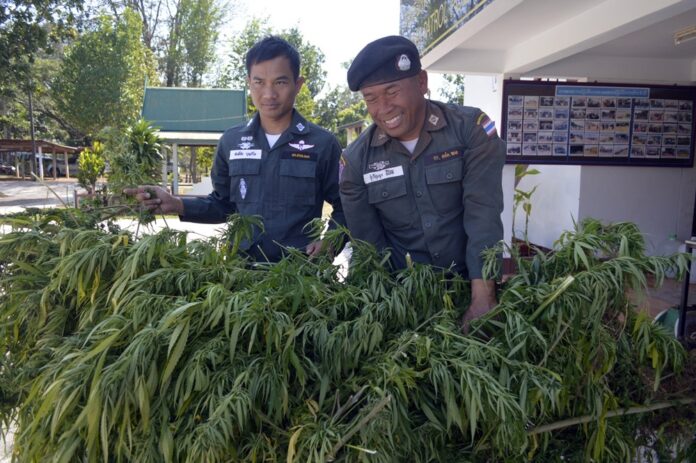 BANGKOK — Legalization of medical cannabis is on track to become law after the cabinet signed off Tuesday on legislation that would allow limited uses of it and other Category 5 drugs.
In a major step toward making Thailand the first Asian nation to reverse course in the war on drugs, government spokesman Puttipong Punnakanta said the draft law approved by the interim cabinet would allow marijuana and kratom to be used for medical and research purposes. Cultivation and experimentation will be overseen by the Narcotics Control Board.
Read: Thailand Rushes Law Allowing Medical Use of All Class 5 Drugs
The law now goes back to the National Legislative Assembly with cabinet suggestions. Puttipong said the law would be under the legal purview of the Health Ministry for five years.
Somchai Sawangkarn, one of the law's proponents, today said the body is ready to proceed but issues remain over patent and intellectual property rights.
It recently came to light that foreign pharmaceutical companies have filed a number of requests to patent cannabis-based treatments.
Under current law, such patents are illegal.
The Intellectual Property Department responded to criticism that it was indulging pharma by saying it only accepted the applications and was reviewing them.
"According to the law, you still can't patent the drugs, even accepting the applications isn't allowed," Somchai said. "Their explanation isn't solid."
Representatives from the Intellectual Property Department are scheduled to clarify the issue with the assembly next Tuesday, he said.