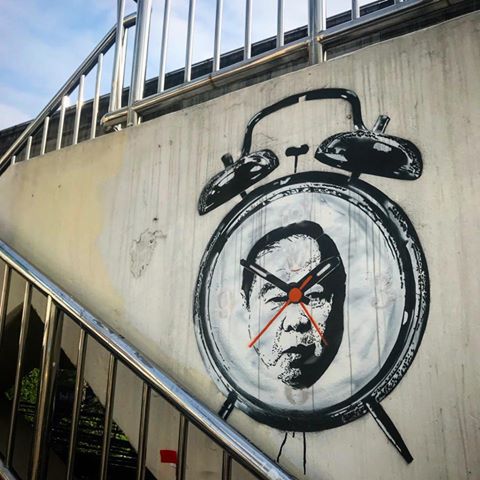 BANGKOK — A good-government activist said Friday he will launch a campaign to impeach the five anti-corruption commissioners who voted to clear the deputy junta leader of wrongdoing.
Srisuwan Janya said he would collect 20,000 signatures to bring an independent impeachment action against the five members of the National Anti-Corruption Commission who Tuesday voted that Gen. Prawit Wongsuwan did nothing wrong by failing to declare 22 ultra-luxury watches.
By a simple majority, the eight voting members ruled Prawit had merely borrowed the watches, despite finding numerous irregularities, such as no evidence where most of the watches, some worth millions of baht, were purchased.
Srisuwan said that Article 103 of the anti-corruption law makes it a crime to accept any gift worth more than 3,000 baht.
After a yearlong investigation plagued by delays, the commission announced during the quiet holiday period that Prawit had no intention of hiding any valuables and that it was normal for a good school friend from his youth to loan such watches.
The commission punted the matter of why most of the 22 watches lacked proof they were purchased in Thailand to the Customs Department.
The announcement provoked ripples of discontent.
Former senator Rosana Tositrakoon questioned the basis for the commission's decision, saying that Prawit had been seen wearing some of his friend's watches even though that friend, Pattawat Sukriswong, had already died.
She said the watches may have been bought abroad and brought in without declaring to customs, which would mean they should be confiscated.
Pheu Thai politician and party spokeswoman Khattiya Sawasdipol called the vote a charade and accused the commission of setting a new low standard for justice.
Future Forward Party leader Thanathorn Juangroongruangkit said Friday that it came as no surprise as it involved someone so close to the junta's nexus of power. Deputy party leader Chamnan Chanruang was confident that 20,000 signatures could be collected to impeach the commissioners.
Under the constitution, impeachments proceedings are triggered in the assembly once it receives a petition signed by 20,000 members of the public. After a debate, lawmakers then must then vote by a simple majority to approve or reject the motion.
Mana Nimitmongkol of Anti-Corruption Thailand said the commission needs to explain more details about the 22 watches and let the public know how long Prawit had worn them.
He added the commission has to also explain how borrowing such expensive watches differs from borrowing money, which needs to be declared.