After a video clip showing tourists on a floating inner tube in Pai, Mae Hong Son, went viral, Acting Sub-Lieutenant Panuwat Katnark, Director of the Tourism Authority of Thailand (TAT) (Mae Hong Son), told reporters that this was rather a new one.
After visiting the site and talking to the entrepreneur, he said that this represented the province's tourism boom. Since January 2023, visitor numbers have increased sharply compared to the same period last year.
In 2022, the province's tourism industry surpassed 2019's record of 1.42 million visitors, with 1.55 million. At the moment, about 15-20 percent of the visitors are foreigners. If there are no external factors, it is estimated that the number of international tourists in Pai will increase again to about 35-40 percent.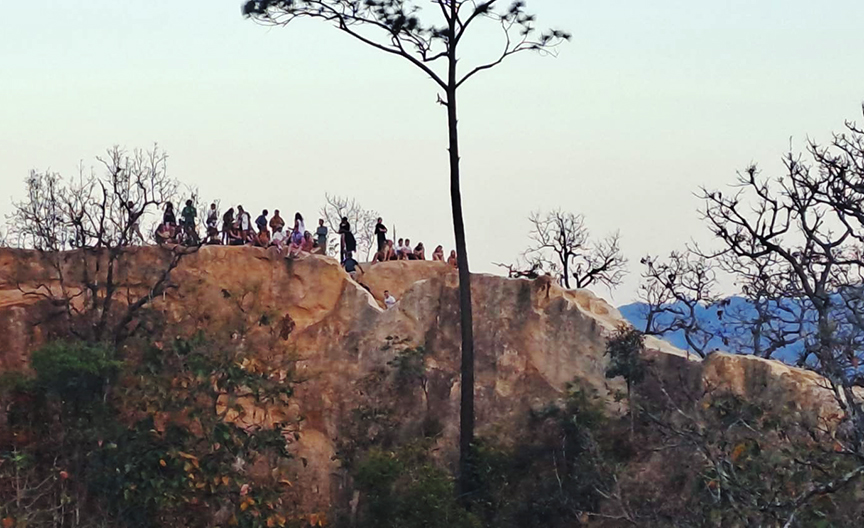 The current occupancy rate is 62.62 percent. Normally, the number of tourists declines between February and May due to the rise in temperature and smog bushfire problems. However, this year the situation is better as it rained in February and the temperatures are not too hot. This has resulted in tourists choosing to stay in the region. Businesses: accommodation, car rental, restaurants, tour guides and souvenir shops, have benefited.
In addition, the Pai Canyon has become a famous tourist attraction, as tourists can admire the sunset here from 5 pm.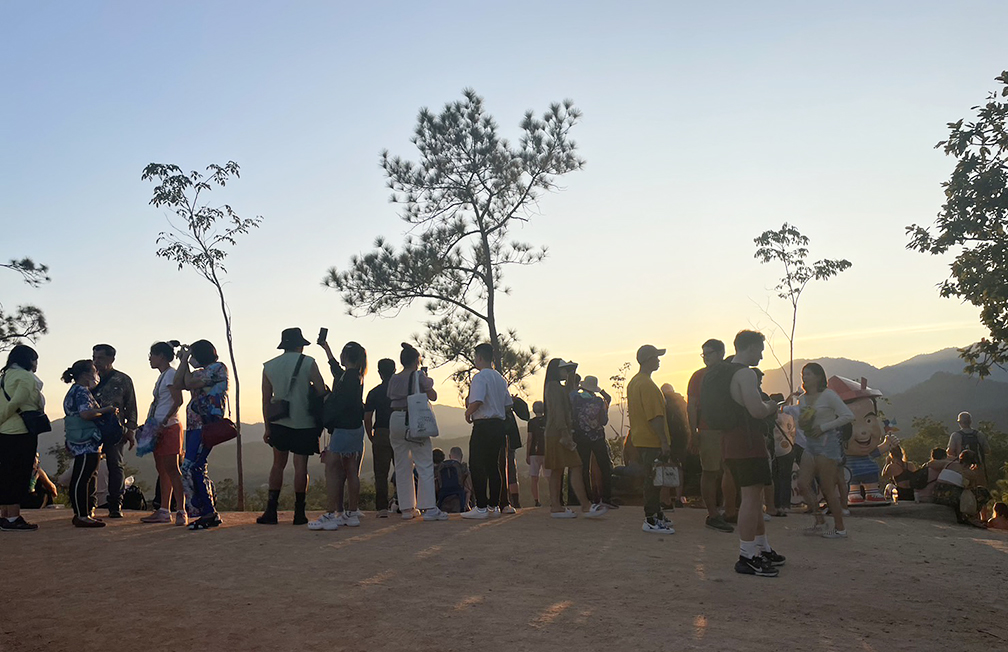 Tube floating has become a new source of income for entrepreneurs and is creating more jobs for local people. TAT had tried to promote the "Mango Sticky Rice Festival" with Walking Street in April/May last year and got a great response.
However, Acting Sub-Lieutenant Panuwat stressed that shopkeepers must prioritise the safety of tourists and that it is prohibited to sell alcohol during activities. They must ensure that litter is removed from the area. They must also advise tourists to wear appropriate clothing when entering the communal areas or religious sites.