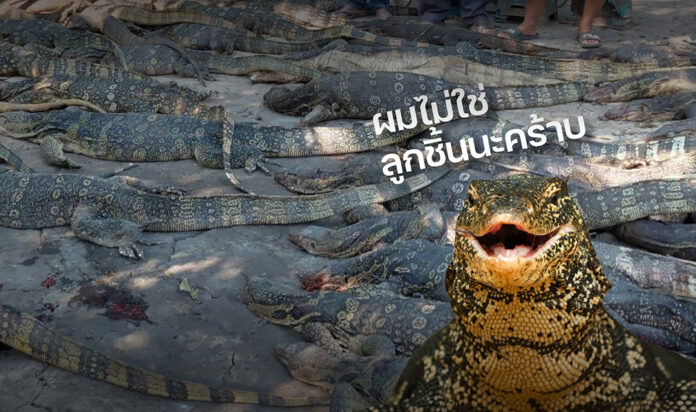 Water monitor meat was not destined for processing into fish balls. It also could not be found in the markets along the borders.
Police confirm hours after Wednesday's raid on a slaughterhouse in Suphan Buri province, central Thailand, where 59 Asian water monitor carcasses and 32 still alive animals were found, that the meat was not destined for processing into fish balls as originally thought.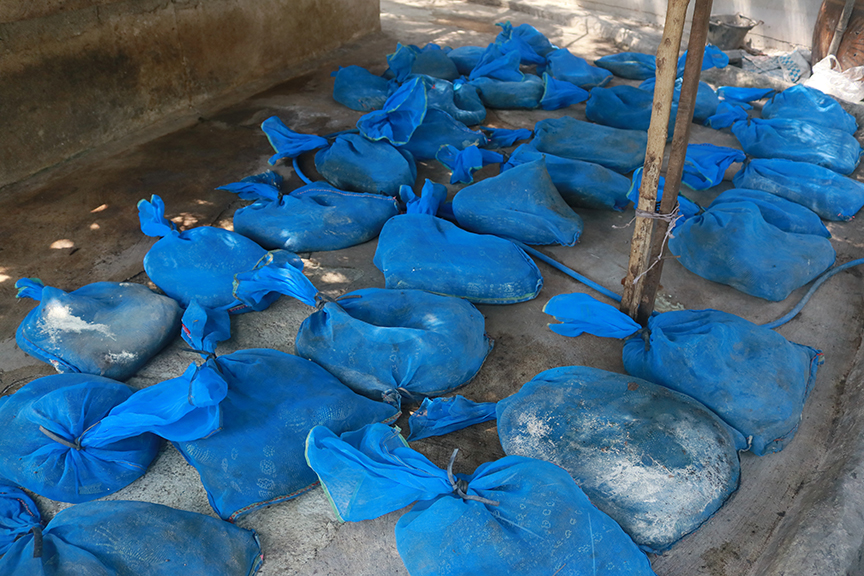 Central Investigation Bureau police said the meat was sent to markets along Thailand's eastern border to be consumed by those who prefer wild animal meat. Police also discovered 28 turtle carcasses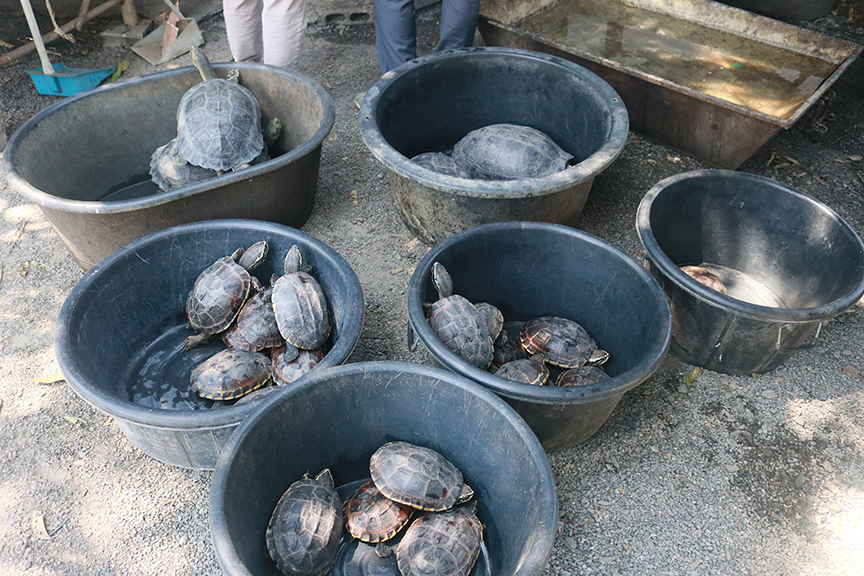 It was reported that there was a business illegally bringing the meat of water monitor lizards from Suphan Buri to Trat, a province in Thailand's southeastern corner, borders Cambodiato make food out of it, especially in the markets along the borders of Bo Rai District, Mueng District and Khlong Yai District.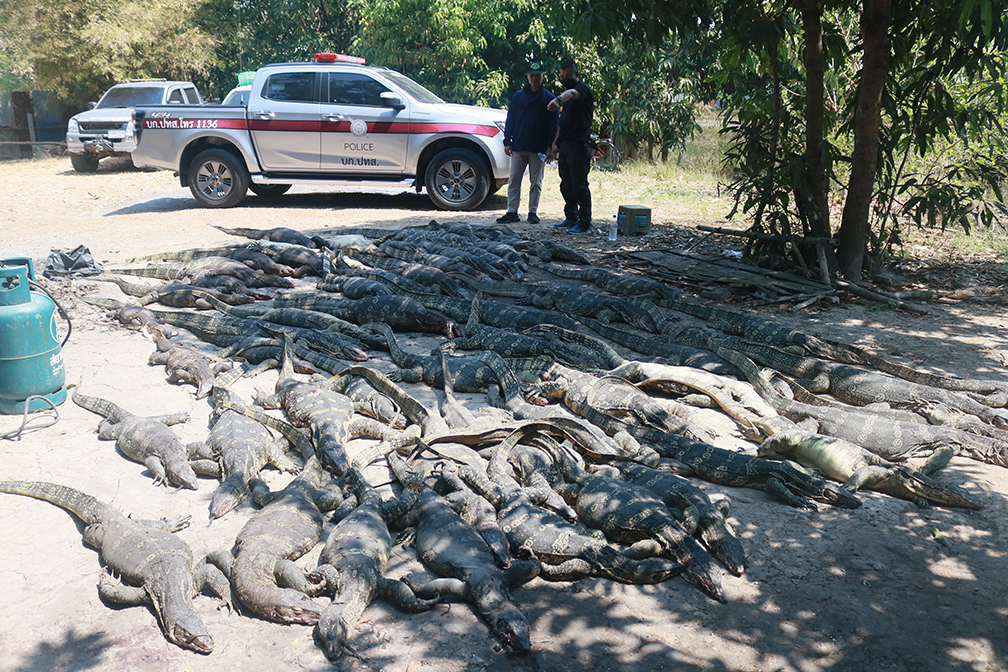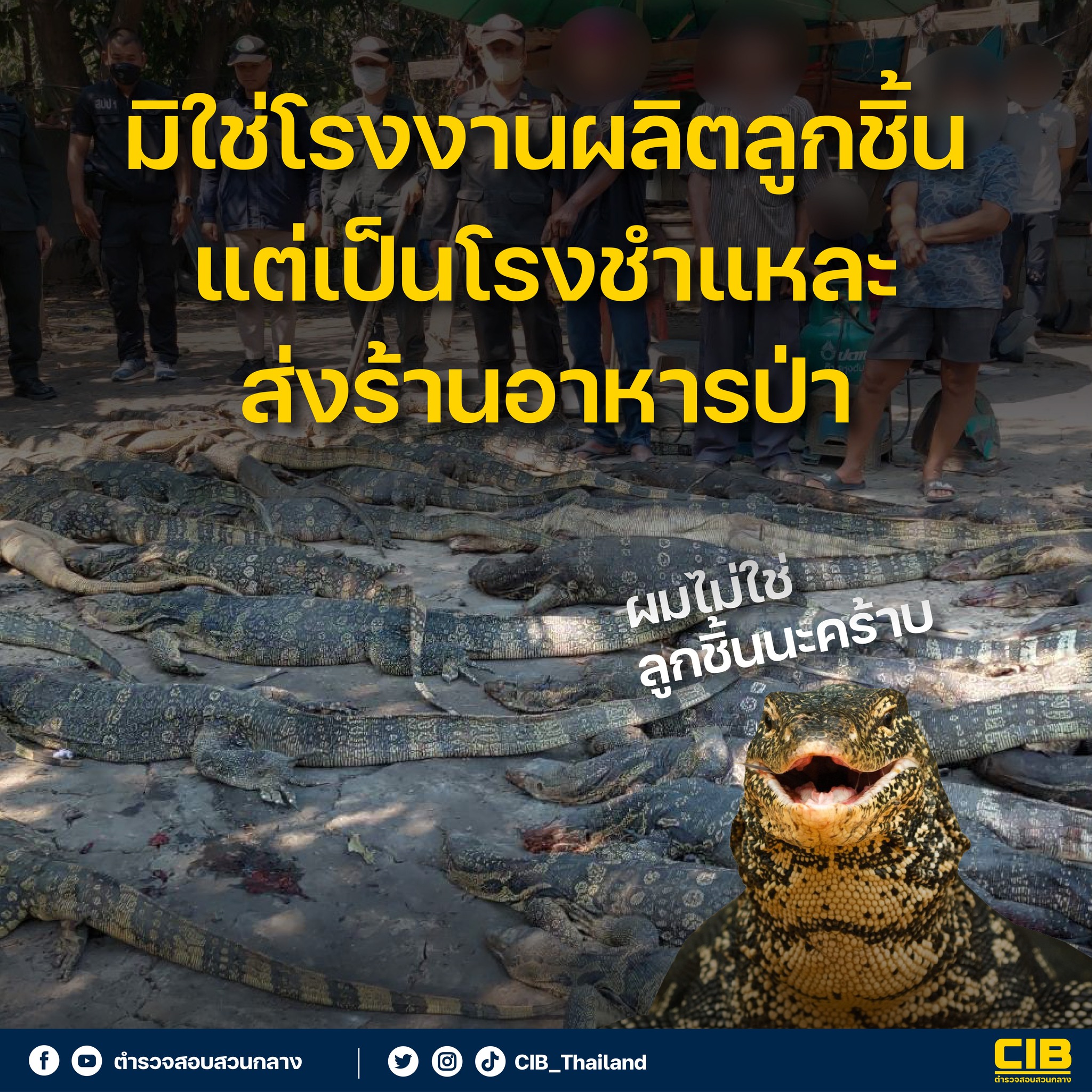 Khao Sod reporters investigated on the ground at the markets in Bo Phloi Sub-district, Bo Rai District, Trat on Thursday. One of the markets is still functioning normally and selling chicken, pork, beef and other ingredients, despite the news that water monitor meat is to be sold in the area. The reporters did not see any water monitor meat in the area.
Supit Tiengtaisong, a pork seller and member of the Bo Phloi market committee, said that there had never been a seller of water monitor meat in the market. He added that people in the area normally consume almost 100 per cent pork, beef and chicken. People do not sell water monitor meat because no one eats it and it is a wild product whose sale is illegal. He added that he was not sure if other markets sell water monitor meat as he had never checked.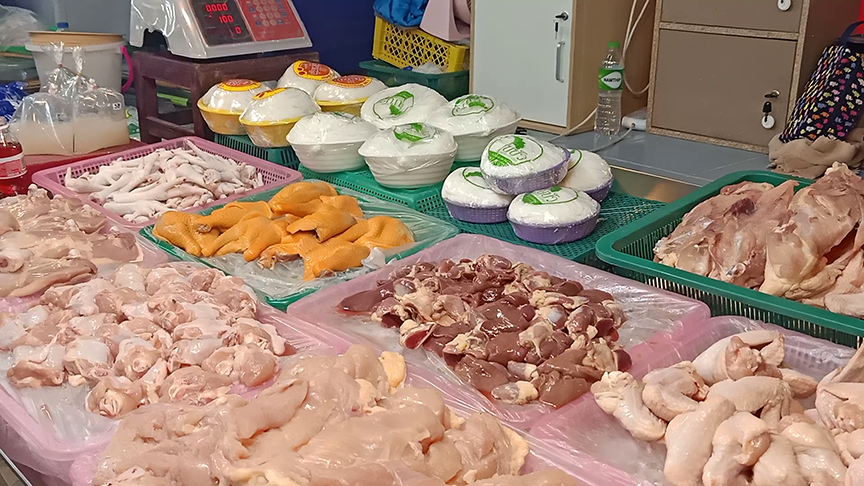 Another Cambodian vegetable trader, Shu, who runs his business in the area, said that Cambodians are familiar with the water monitor but do not usually eat ita meat, as Cambodians usually eat pork, beef and chicken, similar to Thai people.
Ekachai Piensriwatchara, deputy director general of the department of health, said the meat of the water monitor does not contain nutrients. It could possibly contain bacteria that cause diarrhoea and digestive problems.
The Asian water monitor (Varanus salvator) is a large varanid lizard native to South and Southeast Asia. It is one of the most common monitor lizards in Asia, ranging from coastal northeast India, Bangladesh, Sri Lanka, mainland Southeast Asia, and southern China to Indonesian islands where it lives close to water. It is listed as Least Concern on the IUCN Red List.