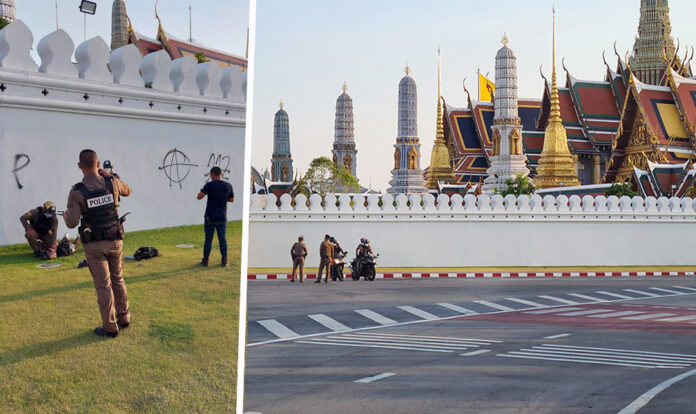 The anti-lese majeste Law graffiti and anarchy symbol painted on the Grand Palace/Emerald Buddha Temple wall by a 25-year-old man was cleaned up by March 29, at 5:30 p.m., but this law remains a contentious issue in Thai society, including in the upcoming election.
The graffiti expression of this law, also known as Criminal Code Article 112, was shocking. Nobody expects something like that to happen on the wall of the Grand Palace. The palace is one of Thailand's most popular tourist attractions, and many Thais regard it as a sacred site.
According to iLaw, Article 112 is a legal provision in Thailand's Penal Code which states that; "Whoever defames, insults, or threatens the King, the Queen, the Heir-apparent, or the Regent, shall be punished with imprisonment of three to fifteen years."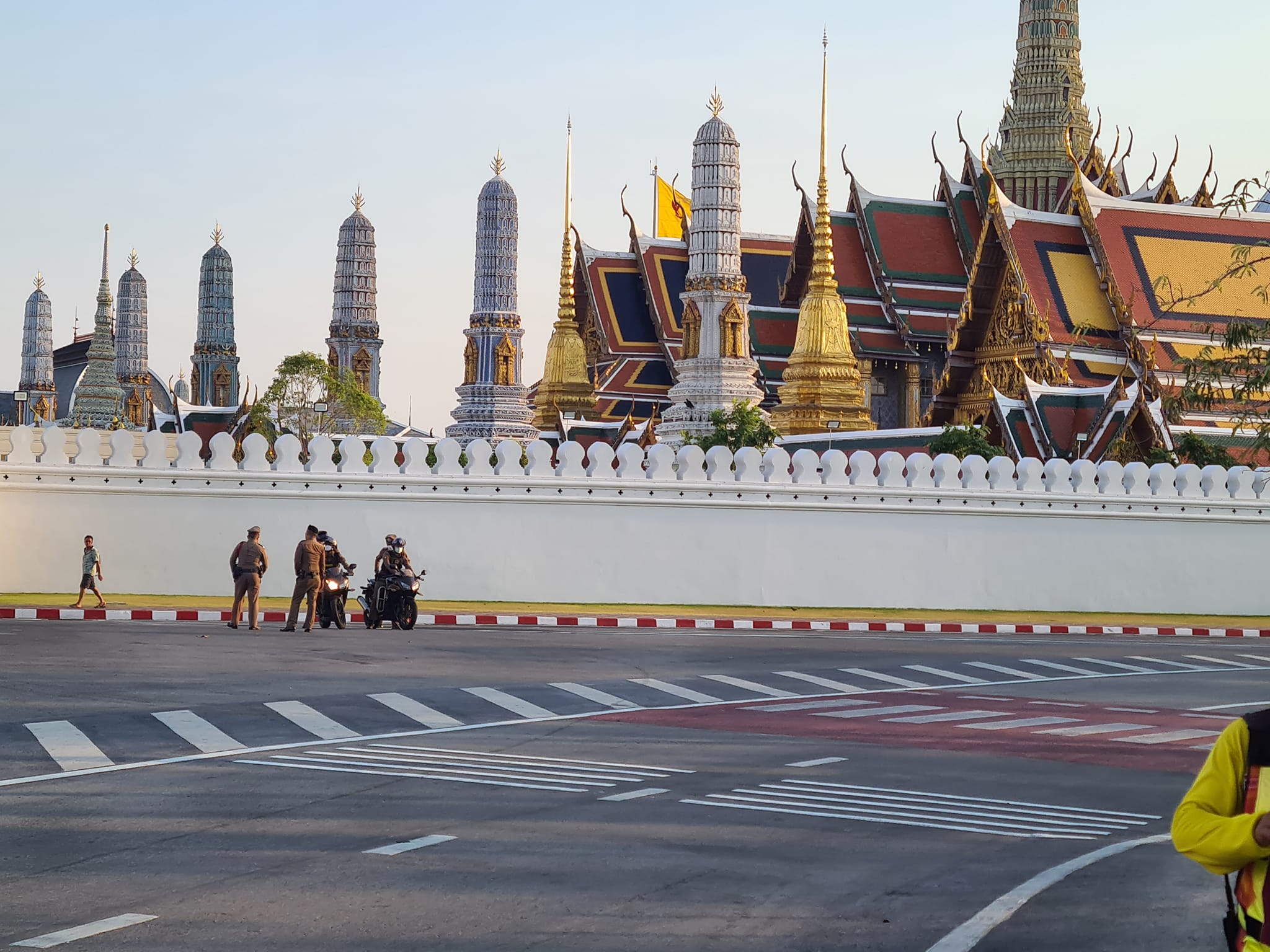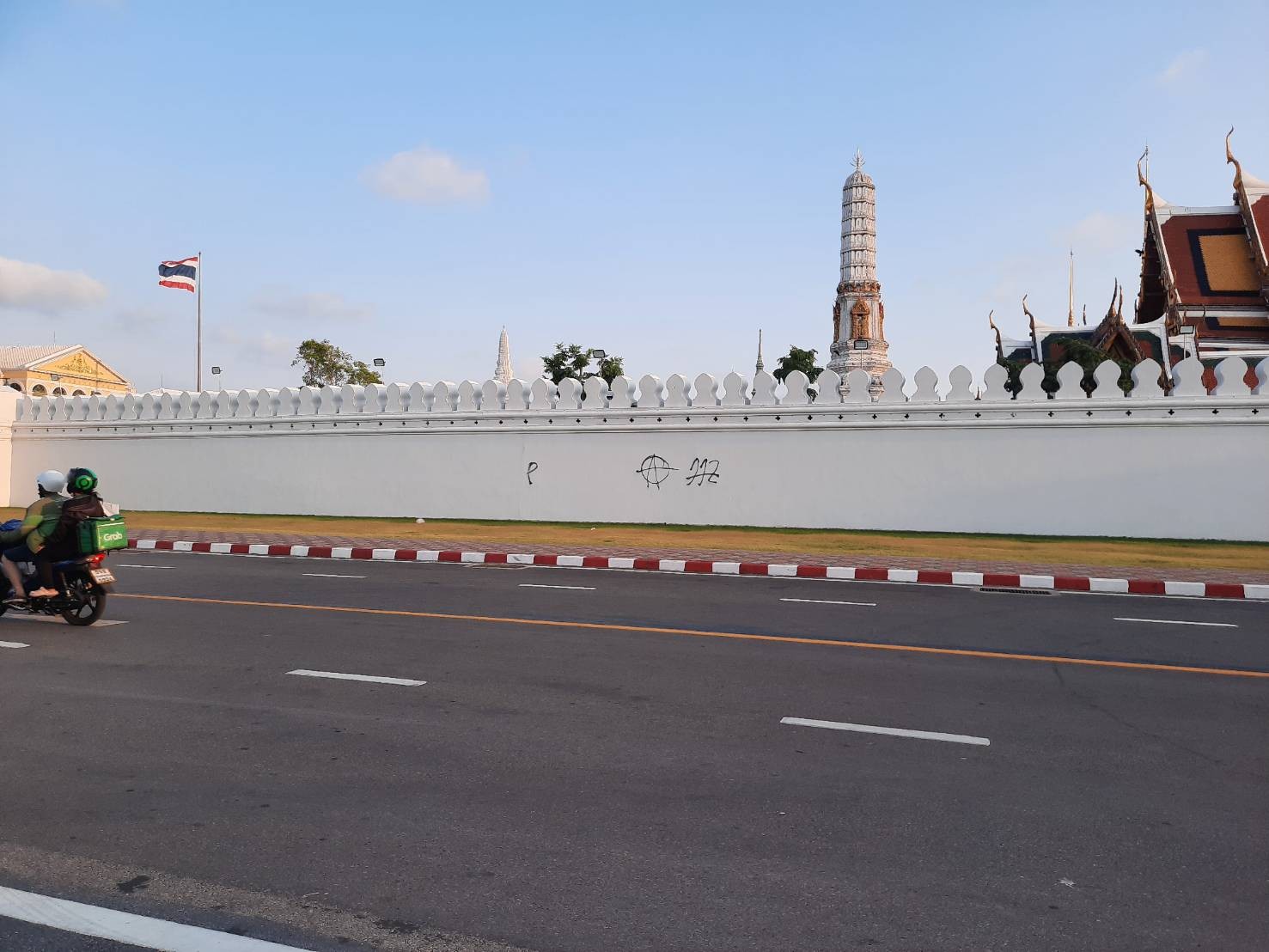 The 25-year-old graffiti protester was charged with violation of the Protection of Historic Sites Act and could face a maximum imprisonment term of 7 years if found guilty and/or a 700,000 baht fine.
According to Thai Lawyers for Human Rights, he was granted bail at 5 p.m. on March 29. The court ordered him not to repeat the same act, and 50,000 baht was posted as bail surety through the Ratchaprasong Fund for Politically Charged Individuals.
Another 15-year-old girl was also arrested on Tuesday afternoon when she was found close to the graffiti protester who spray-painted the wall of the Grand Palace. The teenage girl was wanted for a separate lese majeste arrest warrant issued on February 28.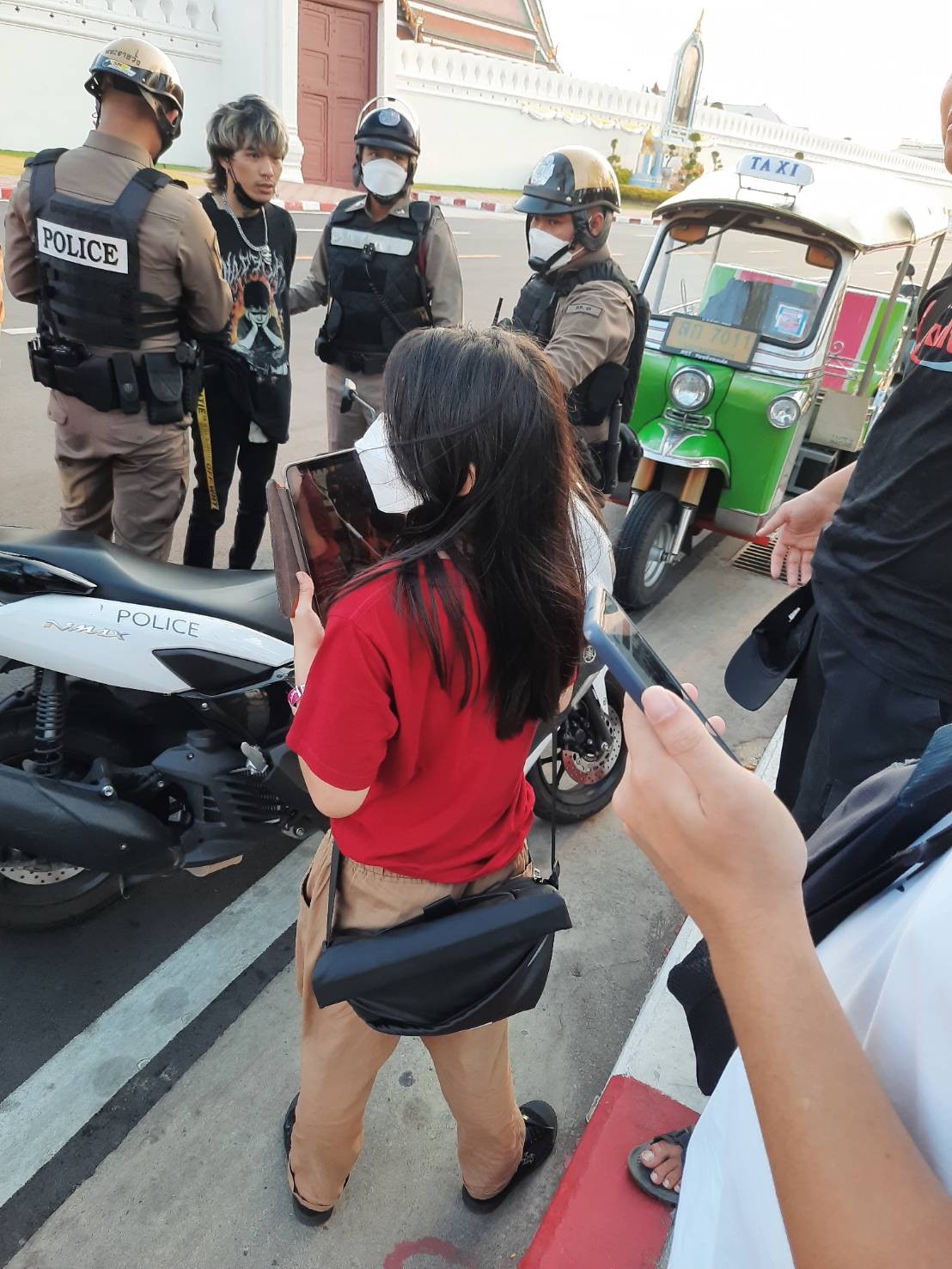 PM Gen. Prayut Chan-o-cha said on Thursday the graffiti protester did it without thorough consideration of his actions or clear thinking. Prayut said police retrain themselves by not lodging many charges of the 25-year-old protester to avoid being accused of being heavy-handed but had to also charge the man to avoid being accused of not doing anything.
"Was it appropriate? Will you let someone spray painted in front of your house?" Prayut asks reporters. He added the conflicting issue is protracted and cannot be resolved no matter how many prime ministers Thailand have.
Lese majeste also known as Article 112 of the Criminal Code, has been an ongoing controversy in Thailand long before the recent arrest of a graffiti case, along with several people involved in the incident, painted the wall of the royal palace as an expression of royal reformation.
The implementation of the law has intensified after the 2014 coup, as several youth protests in 2020 touched on the royal reformation.
The most recent case involves a 26-year-old man who was sentenced to two years in prison on March 8 for selling calendars featuring satirical caricatures of yellow ducks, which the court found mocked the country's monarch.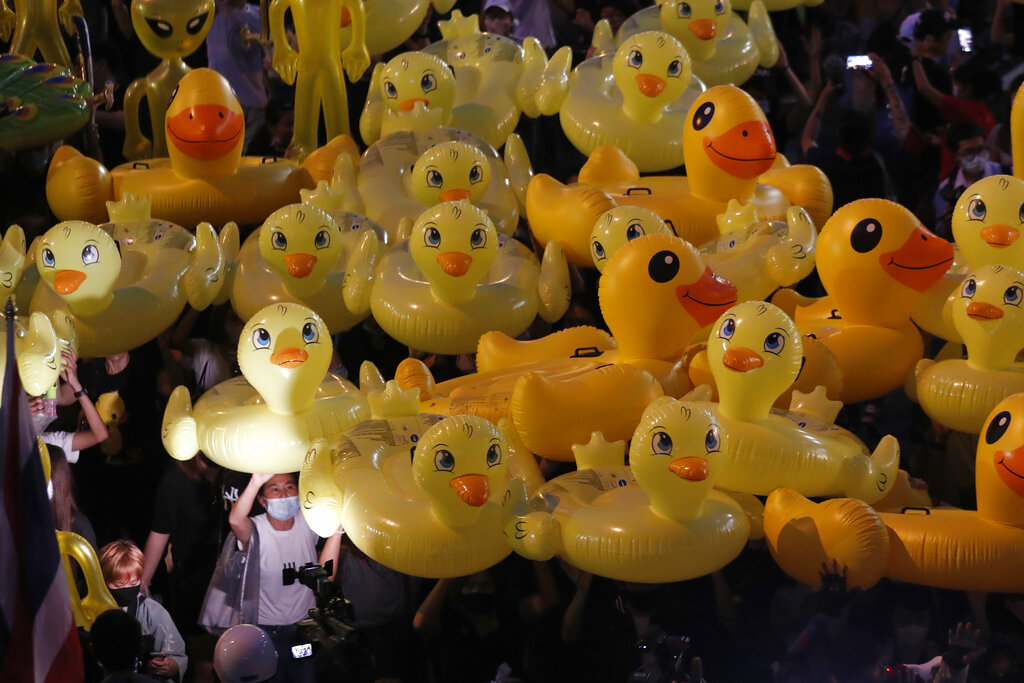 The law has become one of the key issues that activist groups are taking to the political parties in this election campaign. Recently, two former hunger strikers: Tawan, 21, and Bam, 23, went to events organised by Phue Thai and Move Forward to ask politicians about their stance on amending or repealing Article 112.
On a Chanel 3 debate programme, presenter Sorayuth Suthassanachinda also asked participants about the incident of a graffiti artist painting the Grand Palace.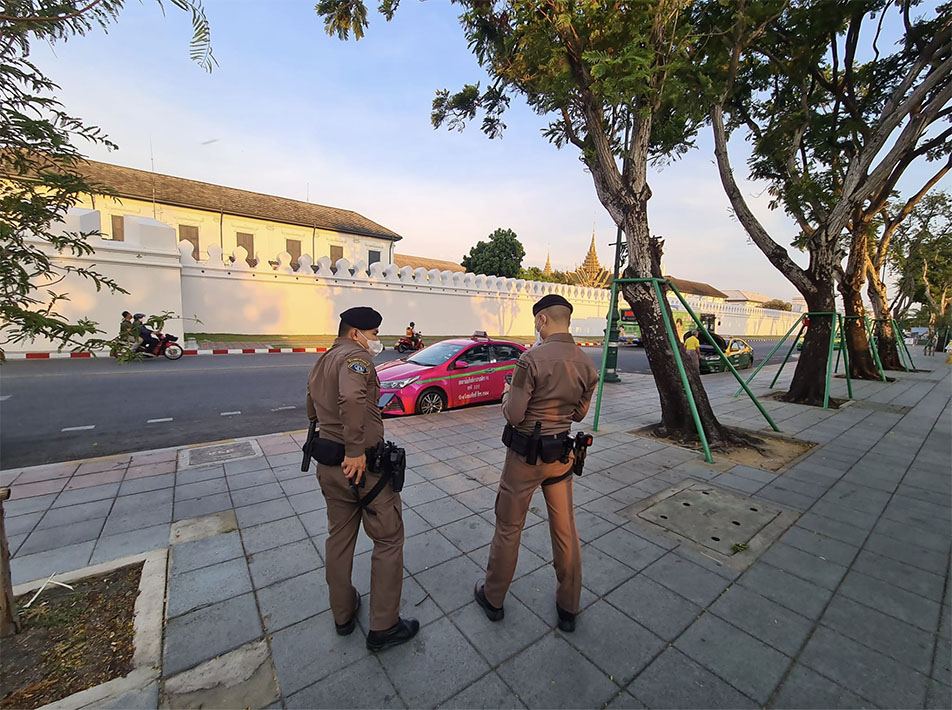 Move Forward representative Wiroj Lakkhanaadisorn replied that his party would amend the law, while Nattawut Saikua of the Pheu Thai Party said the party would not change anything for now, but would first look at enforcement the law to prevent people from using it to harm others.
Other parties: United Thai Nation Party, Palang Pracharath Party, and Bhumjaithai Party said they would not touch Article 112.
This issue is expected to be raised repeatedly during the election campaign.