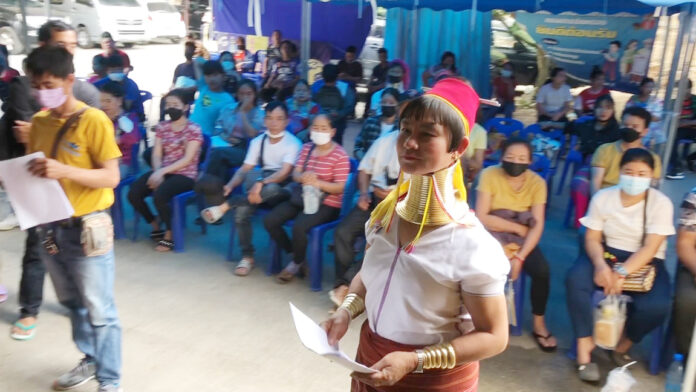 The representative of the employer of 7 Myanmar Kayan Lahwi visited the Regional Registration Administration Centre 5 in Doi Saket district, Chiang Mai on April 26, 2023 to apply for a work card. Four of Kayan Lahwi are female and wore a traditional outfit with neck rings which attracted people's attention as they are not often seen.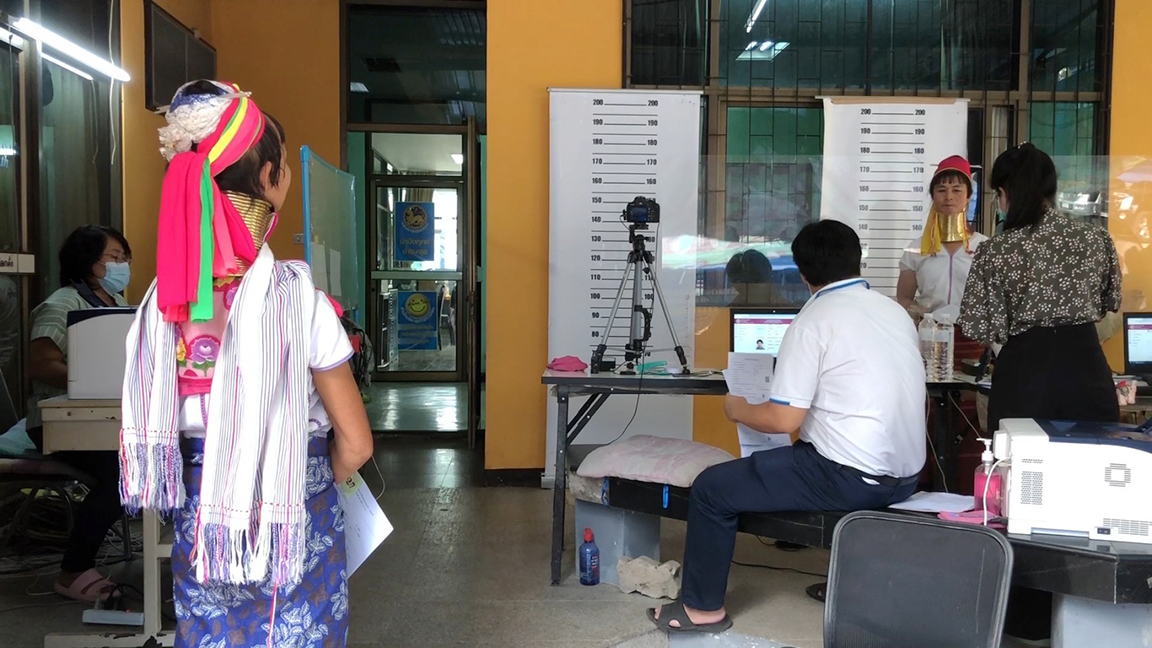 The officials helped the applicants to check their documents and issued their foreign identity cards before informing them about the forest fire in their national language.
Bunyarit Nipawanich, director of Regional Registration Administration Centre 5, said the employer is a tea contractor in Chiang Mai and the agent bought the Kayan Lahwi on Wednesday to apply an identity card.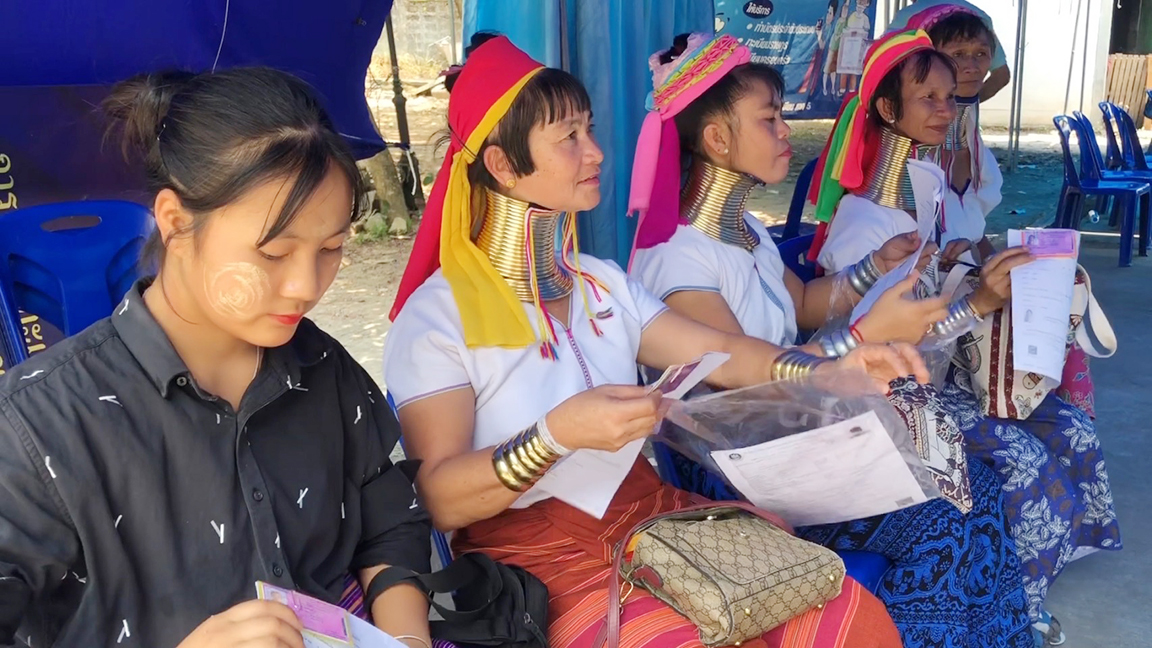 A female Kayan Lahwi said that she used to work legally in Thailand but had to return home due to COVID-19. As the situation has eased, she has been hired by a new employer and is very happy to be able to work legally in Thailand.
She will work as an employee at the tea farm in Mae Rim district, Chiang Mai, which is also open as a tourist attraction. She will also help with sales and photo sessions for tourists.