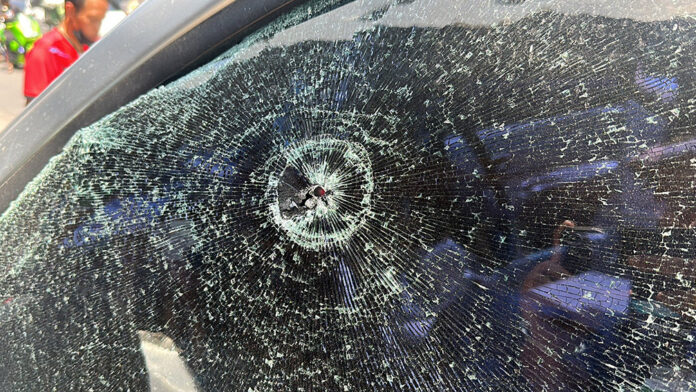 A family drama, "Wife vs. Mistress," which is frequently seen in Thai television soap operas and in everyday life, occurred on Election Day. Mrs. Samorn, 61, attempted to shoot both her husband and his lover at Dan Samrong 58, Soi Wat Dan Samrong, Samrong Nuea Subdistrict, Samut Prakan Province.
According to CCTV footage, Mrs. Samorn was sitting on the back of a pickup truck that crashed into an electric pole. The mistress, dressed in a white shirt, jumped out of the car and onto a motorcycle to flee, while her husband, Mr. Somkid, opened the door and stepped out of the car on the driver's side, trying to flee from his wife, who was wielding a knife. People on the scene had to help to prevent her stabbing.
Later, the police officers came to inspect the scene. Mrs. Samorn stood waiting to surrender herself to the police, armed with a.38 calibre weapon and a knife used to conduct the crime.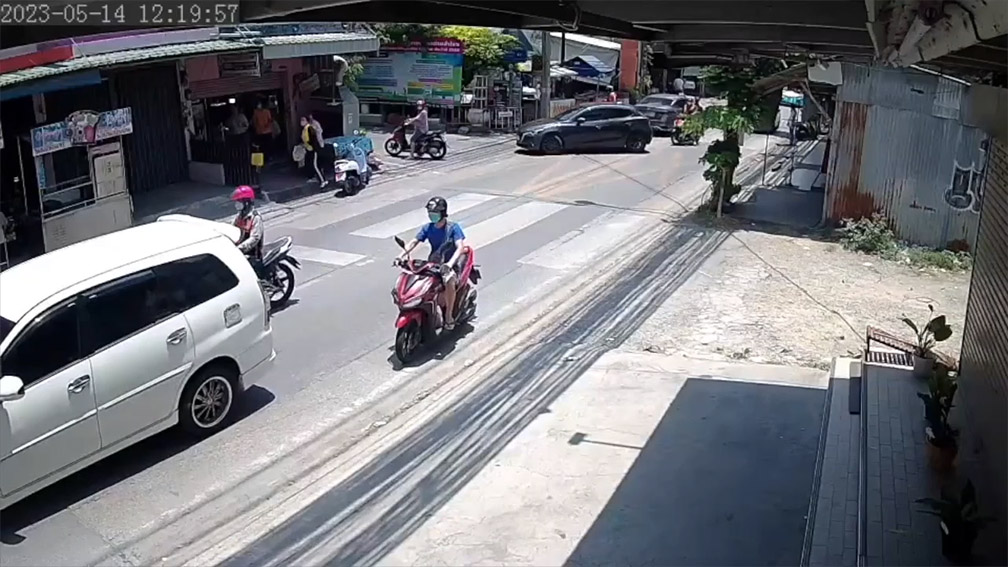 Mrs. Samorn stated that she has been married to Mr. Somkid since 1982 and that they raised their children together until they were all grown up. Mr. Somkid had a mistress since 2019, and he drove to pick up the mistress several times. Mrs. Samorn claimed that, despite being apprehended, Mr. Somkid never considered turning back. He brought money and sold everything he owned to give money to his mistress.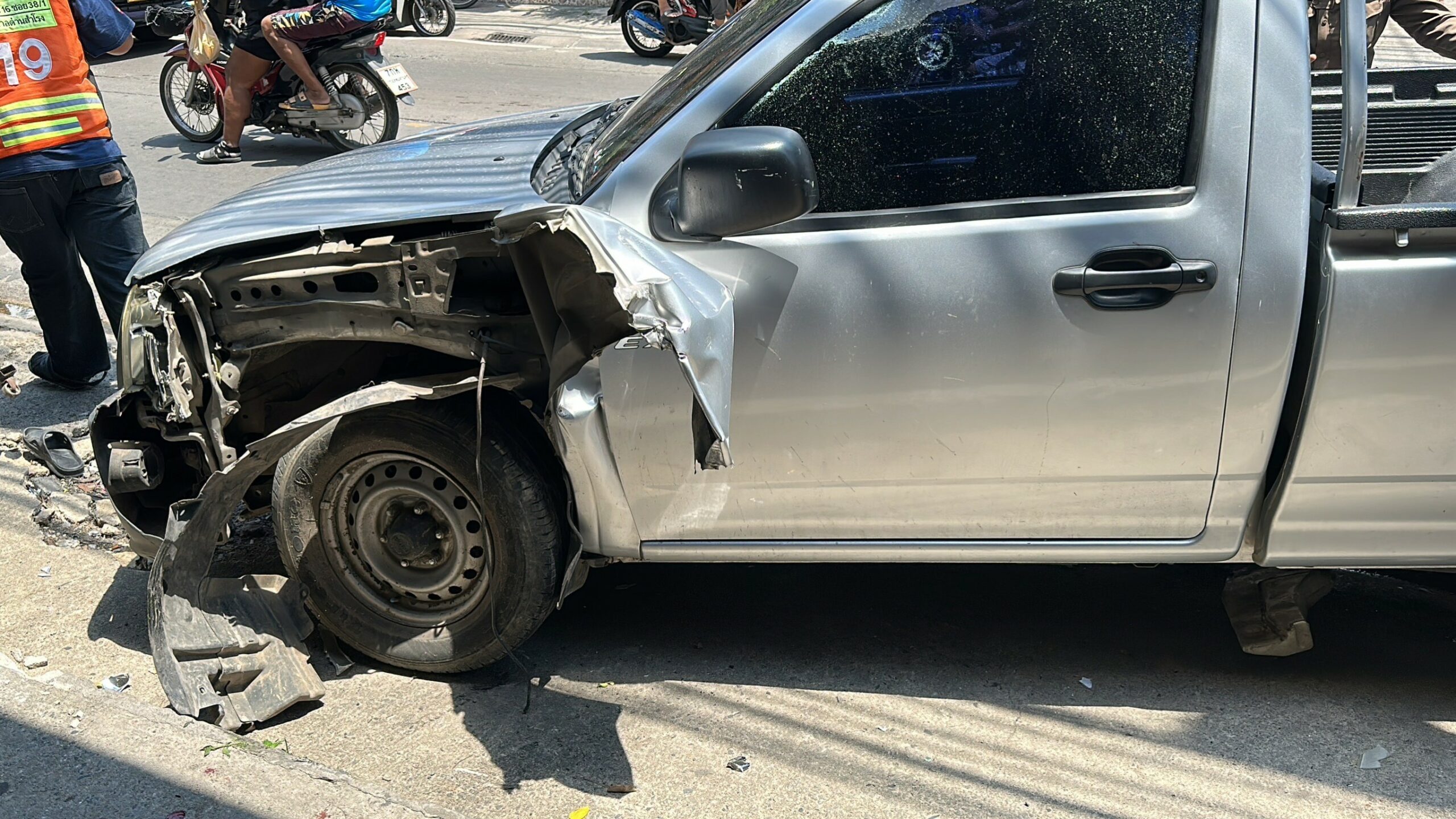 Until today, she knew that Mr. Somkid would accompany his mistress to the polling station. So she waited there since the morning to request a negotiation. Mr. Somkid did not stop and speak to her when he spotted her. Instead, he accelerated and attempted to flee.
She then fired one shot into the windshield of the car and jumped into the back of Mr. Somkid's pickup truck. Then, after shooting into the car until Mr. Somkid was wounded, the pickup truck lost control and hit the electric pole, as shown in the footage.
Mrs. Samorn stated that the rifle she used belonged to her husband and had been in his possession for a long time.
She was detained by officers. They also took five.38 calibre handguns, five round casings, and two knives from her and charged her with attempted murder, as well as violating the Act weapon.