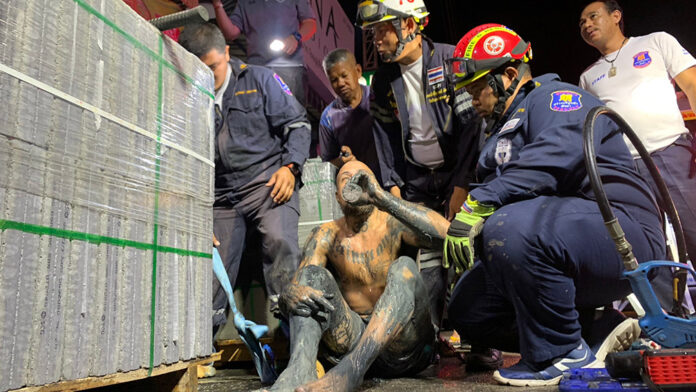 The Accident that Thai people often encounter can be an unexpected experience for an American tourist.
The crowd gathered around while rescuers tried to help Mr. Jonathan, a 36-year-old American who had sat crouched in a 3-metre-deep sewer with a ragged body covered with mud at the entrance of Soi 8, Thep Prasit, Moo 11, Nong Prue Subdistrict, Bang Lamung District, Chonburi Province on May 16.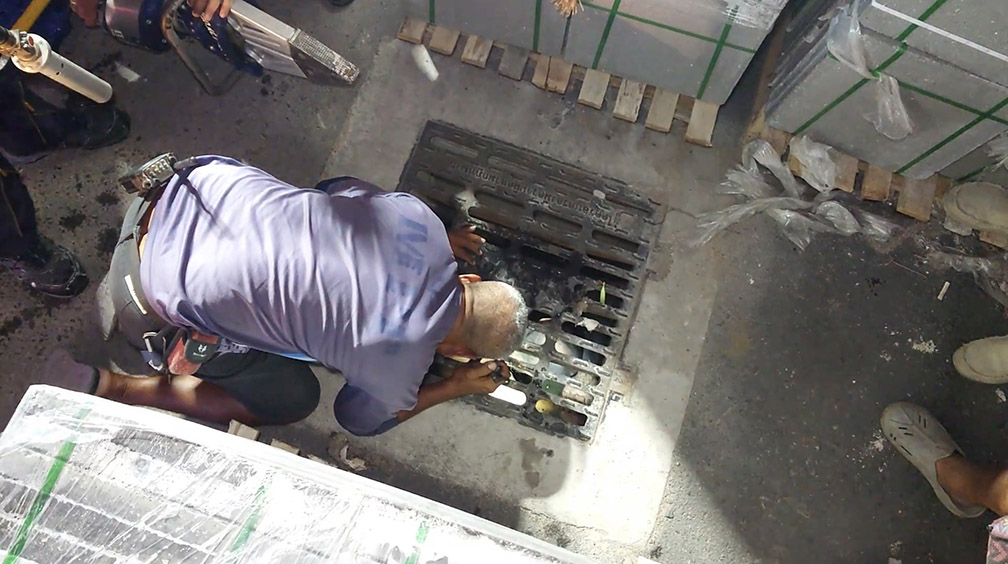 The rescuers used a cutting machine to open the steel manhole cover and brought the American man out of the sewer safely, but he was weary and asked to drink water.
Later, officers from Pattaya Police Station and Tourist Police questioned Mr.Johnathan, who had come in Thailand on May 12 with an American girlfriend on a tourist visa. They both live in a condominium on Thappraya Road, around 2 km from the accident location.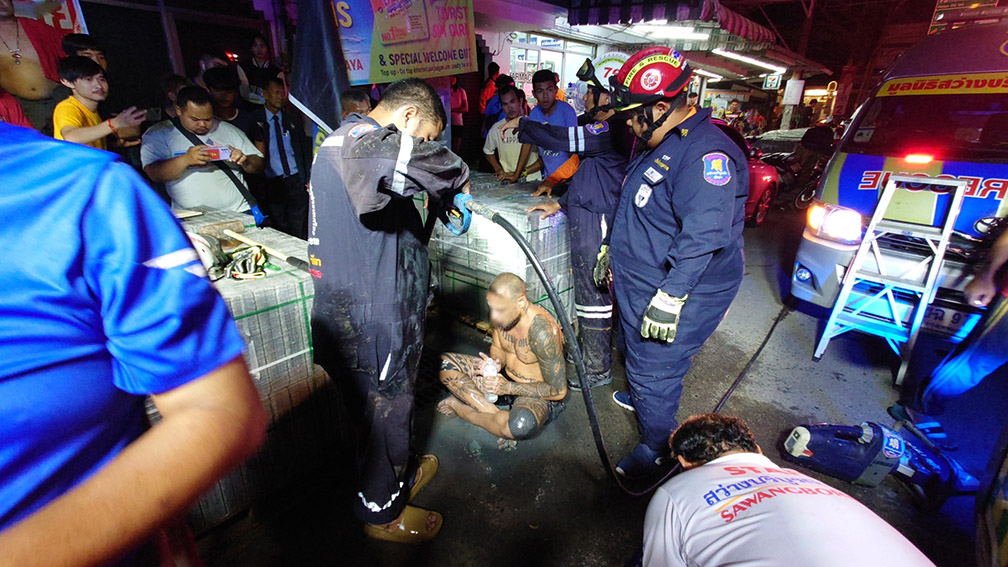 Mr. Jonathan stated that he had slipped into the sewer without a cover while walking back to his accommodation in the afternoon. He had no idea where he had fallen and was unable to climb back up. He tried to scream for help, but no one could hear him. So he walked along the sewer and yelled for help for nearly 4 hours, until someone heard.
Mr. Chali Boonsri, a security guard who first noticed Mr.Johnathan, claimed he had ridden his motorcycle to the side of the road to buy water at the grocery shop. At that point, he heard a stranger shout, "Oh, oh." So he turned around to see, but there was no one there. Then he heard the voice again, and this time he walked back and leaned down to peer into the sewer until he noticed a foreigner below. He was stunned and begged others to assist him.
According to the police investigation, the American man provided little useful details, so they still don't know why he got stranded in the sewer. They will schedule another inquiry.