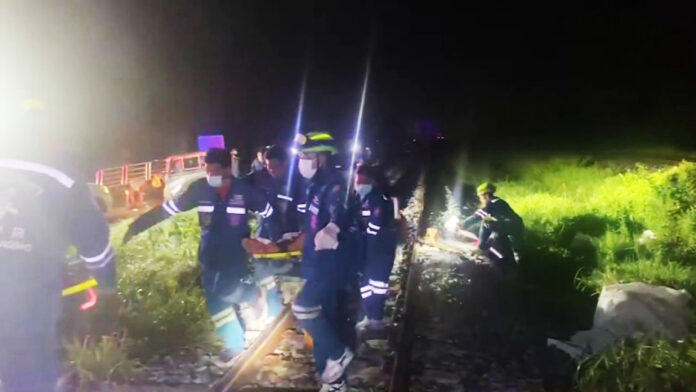 A train collided with a pickup truck at a crossing without railroad gates near Khlong Udom Chonlajorn station, Mueang district, Chachoengsao province. The accident killed 8 people, including 5 men ages 18, 27, 55, 60 and 62, and 3 women ages 22, 55 and 64, while 4 others were injured.
The train involved in the accident was freight train No. 883, which was carrying containers filled with flour and was en route from Lad Krabang to Laem Chabang. At the time of the collision, it was at a standstill. The car that was hit was a bronze-colored Isuzu pickup truck with Bangkok license plates. The car was hit at the rear.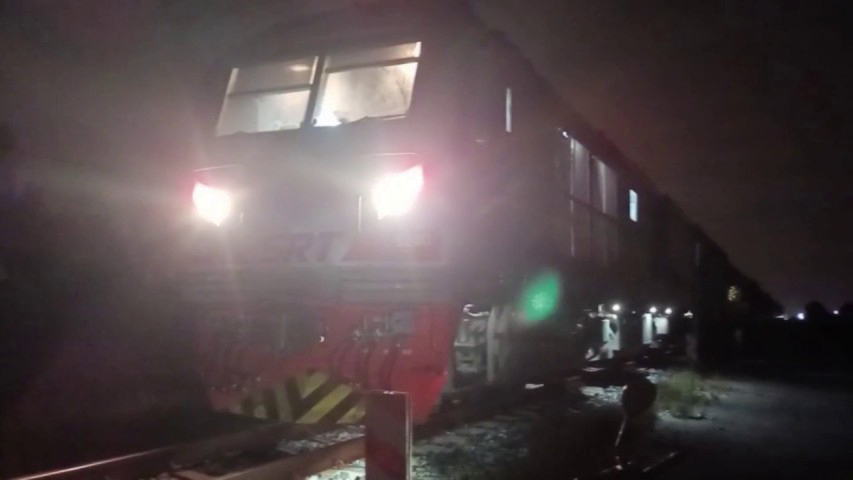 Wichai Yoolek, 55, a pickup truck driver, told that he was traveling from Wat Bua Roey in Lad Krabang, Bangkok, with some workers who were going to catch fish in the ponds near Khlong Udorn Chonlajorn, Mueang Chachoengsao. When they reached the railroad crossing, they saw the train coming and the people in the car urged him to cross quickly. However, he did not make it in time and was hit from behind by the train, causing the car to overturn. Unfortunately, the workers who were in the back of the pickup truck were also killed.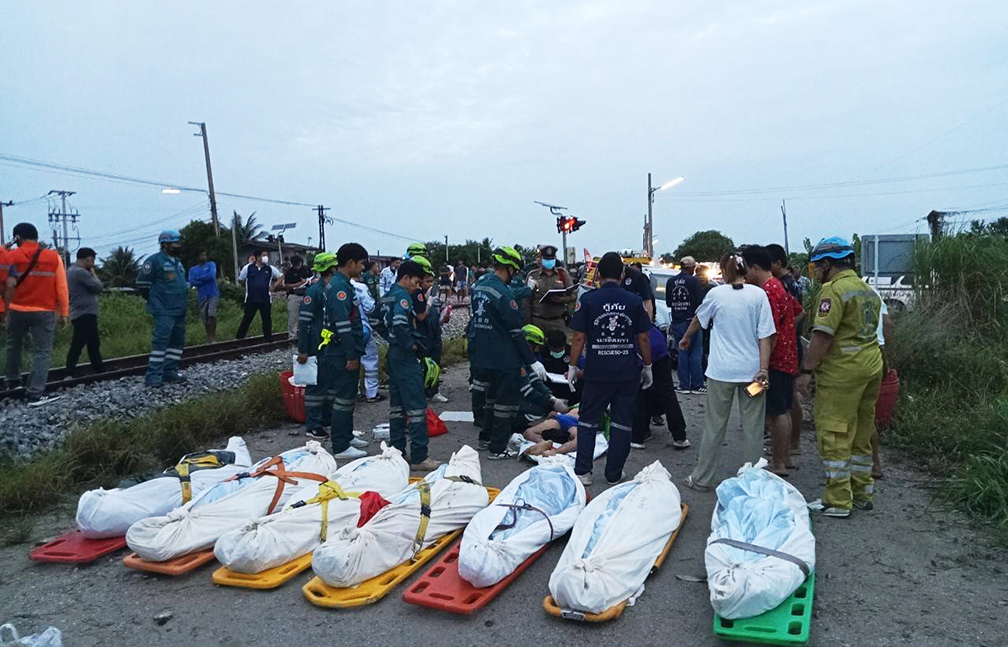 One survivor, Surapath Prasop, 20, said he managed to jump out of the vehicle just in time, but several others were still in the vehicle and asleep at the time of the accident, leading to their tragic demise.
The owner of the fish pond, Wichian Saengtubson, 58, had hired this group of workers to fish at about 2 a.m. He heard warning signals from the train several times, but had no idea that this would lead to an accident with the workers he had hired.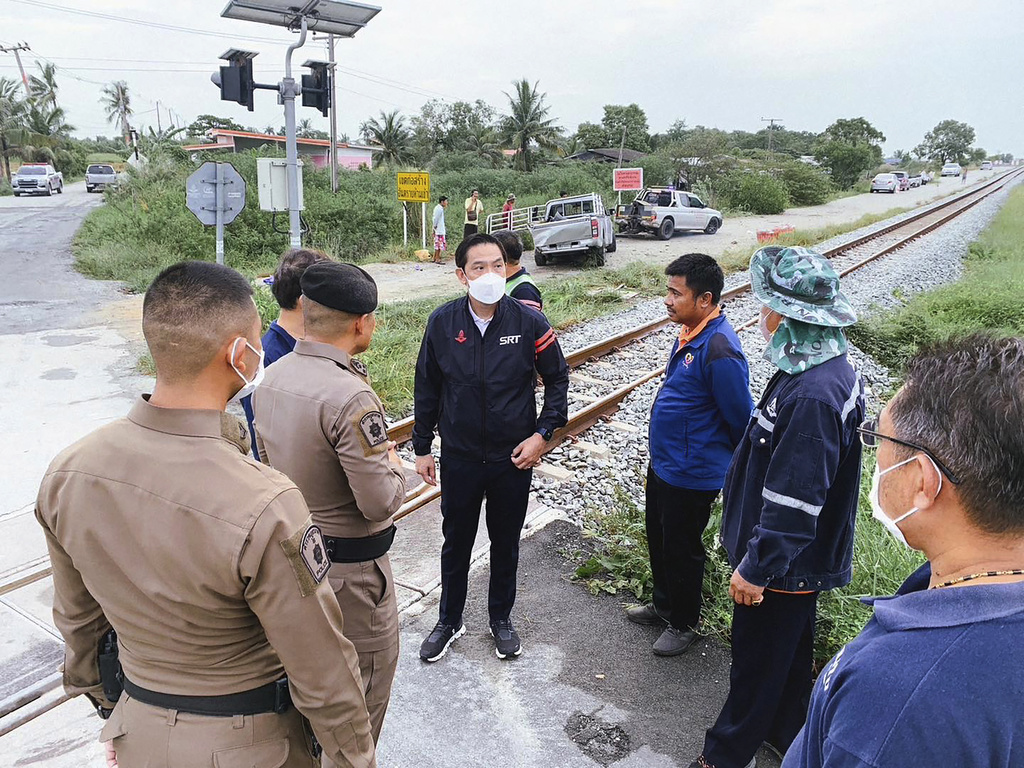 In the morning, the Mueang Chachoengsao Police Station summoned Wichai, the driver of the pickup truck, for questioning to charge him with causing the fatal accident. The site of the accident on a concrete road was at an unauthorized crossing without any automatic barriers to prevent crossings when trains approach.
____