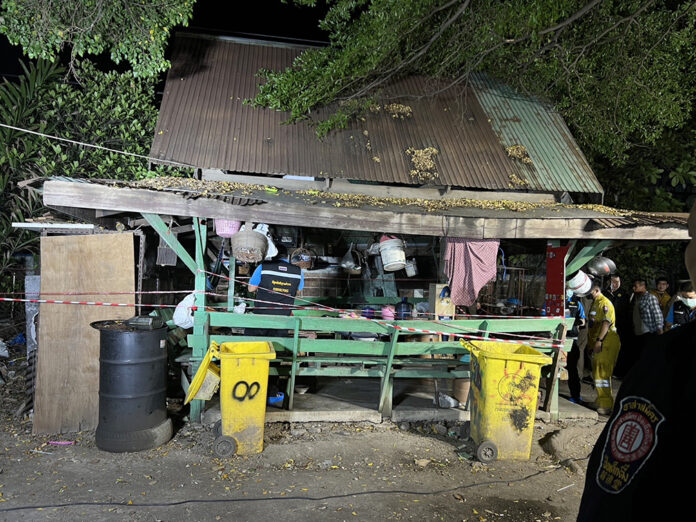 Domestic violence rocked Thai society once more on August 7, when a gunman shot four members of his wife's family, including two boys who died in their school uniform, before fleeing and shooting himself within Soi Chaengwattana 6, Bang Khen Market Subdistrict, Lak Si District, Bangkok.
Somchai Kaewkomol, a 54-year-old gunman, shot and severely injured his 59-year-old mother-in-law, Sopha Chansoda, while she was selling lottery tickets at the Nicknak market.
Somchai then went straight to the Baan Suan Ratchathani condominium, headed upstairs to the wife's room, and shot two of the wife's children. A 7-year-old boy died while still wearing his school uniform, while a 9-year-old boy suffered significant injuries. Then Somchai fired Ms. Tawee Sinma, his wife's sister, who was 60 years old, to death. They were all shot in the head.
Somchai then headed down to a shack in front of the condo and shot himself to death.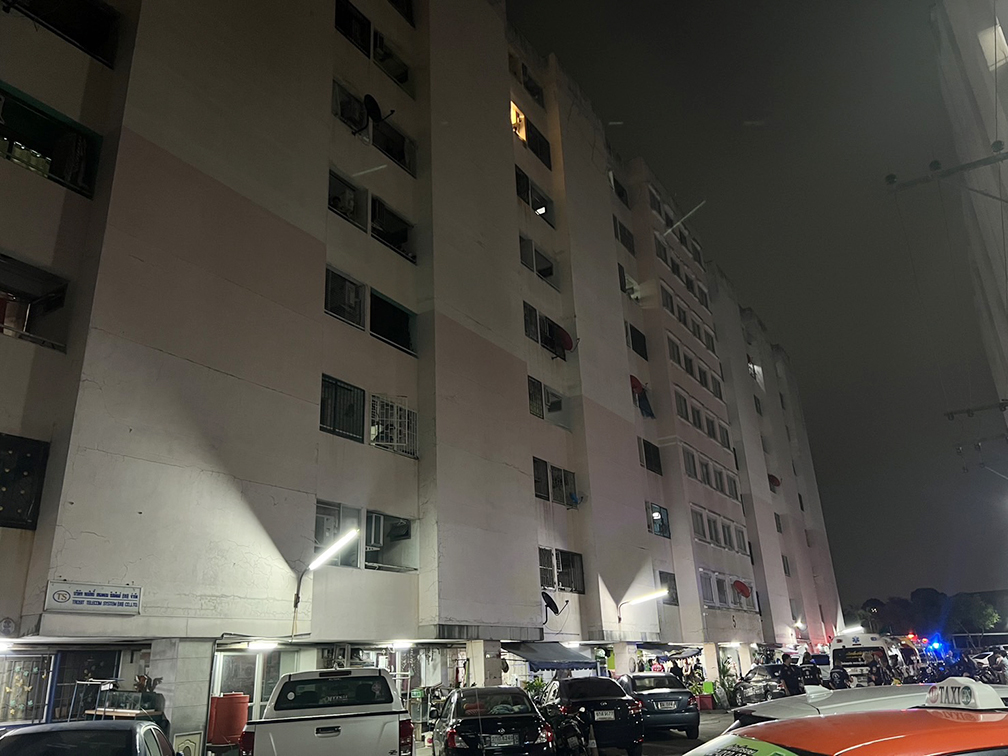 According to officers at Thung Song Hong police station, Somchai worked as a motorcycle taxi driver and had lived with the woman, who already had five children, for roughly two years. The woman wanted to split up and cut off all communication with Somchai a month ago, which upset him. Somchai asked his mother-in-law for his wife's address and shot her when she didn't respond.
Sopha died later at the hospital, as did the 9-year-old boy, who was initially seriously injured.
Violent acts and murders of women driven by male jealousy remain commonplace in Thailand. However, there is a lack of clear campaigns and consistent statistics derived from daily police records or concrete legal action against perpetrators. The available statistics are mainly based on reports from selected women's organizations, which rely on news from the mainstream media.
According to the Women and Men Progressive Movement Foundation, which collected data from media reports on domestic violence in 2021, 52.4 per cent of cases were found to be domestic incidents resulting in death.
_____
Violence Against Women Becomes Routine Unless It Hits Politics