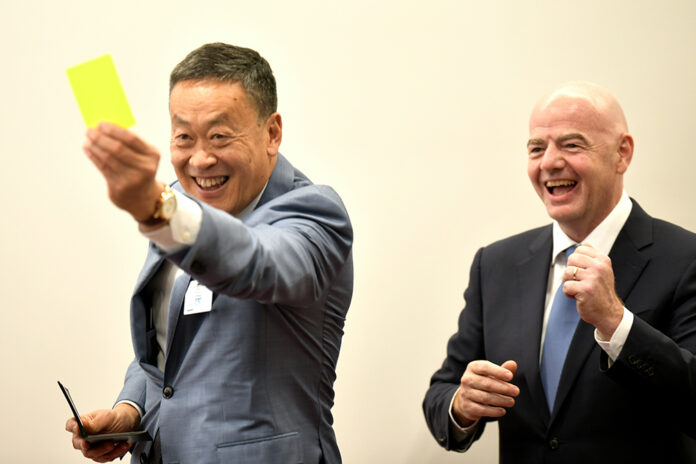 As a football fan, Prime Minister of Thailand Srettha Thavisin expressed his delight that Mr. Gianni Infantino, President of the International Football Federation (FIFA)  had requested a meeting with him.
"This shows that, despite Thailand not being ranked that high, there are people playing football and a large population interested in the sport. We appreciate the FIFA president's interest in Thailand," said Prime Minister Srettha.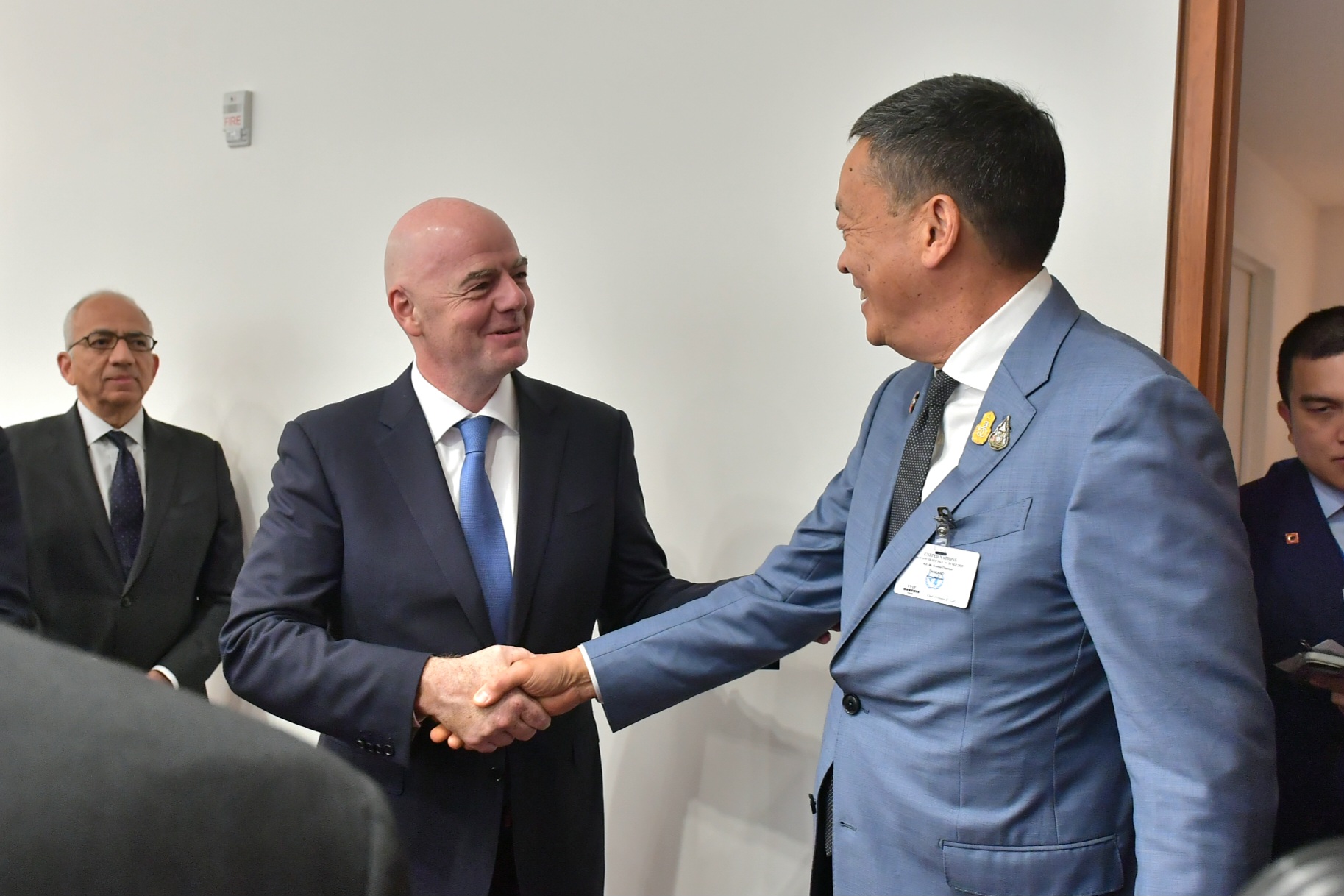 Infantino spoke with the Thai leader during the UNGA on September 20 in New York on the occasion that the 74th annual FIFA meeting will be held in Thailand in May 2024. There will be over 2,000 participants from over 211 different countries. It is larger than a United Nations meeting in terms of attendance, which will stimulate the economy.
"Football is not only a sport that people enjoy playing and watching, but it also has a huge commercial value. The FIFA budget for grassroots development has increased from $250,000 per year to $2,000,000 per year, despite the fact that FIFA's revenue has not increased significantly," the Prime Minister said.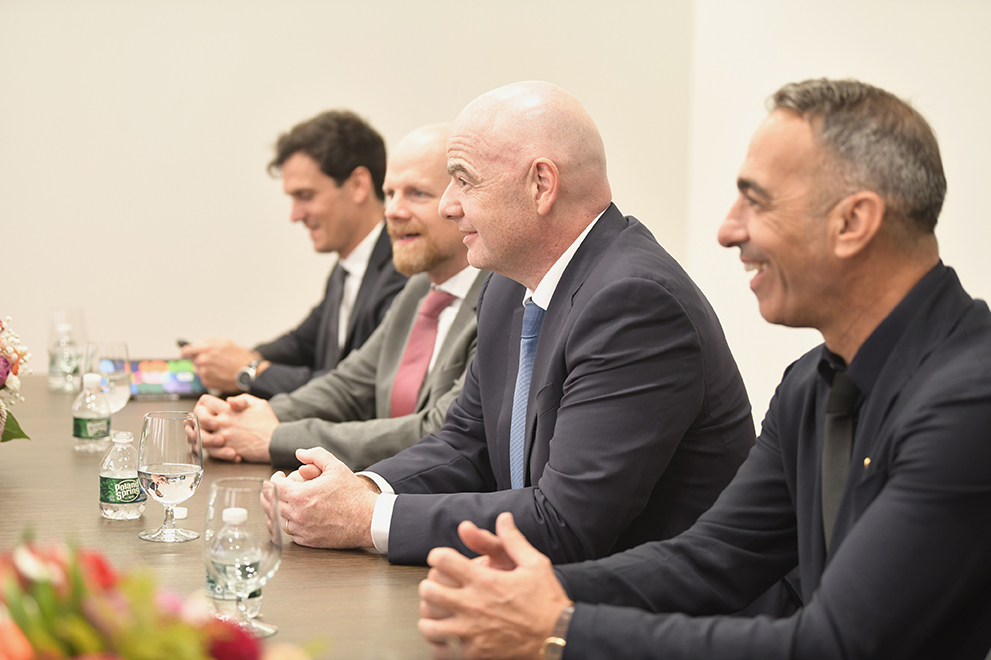 It was regarded a positive sign that FIFA understands sports at the grassroots level, he added. Because it is among the most vital issues. It is admirable. He is grateful that FIFA has increased the number of Asian countries that can qualify for the World Cup from 4.5 to 8.5, giving Thailand more hope.
"This optimism extends beyond Thailand and ASEAN's participation in the World Cup. There is, however, a deeper meaning. Thus, football is a popular sport among Thai people. We have a greater likelihood of participating in the World Cup. Srettha stated, "It is a dream and an inspiration that motivates our children to have high goals and aspirations to play more sports and avoid drugs and other vices."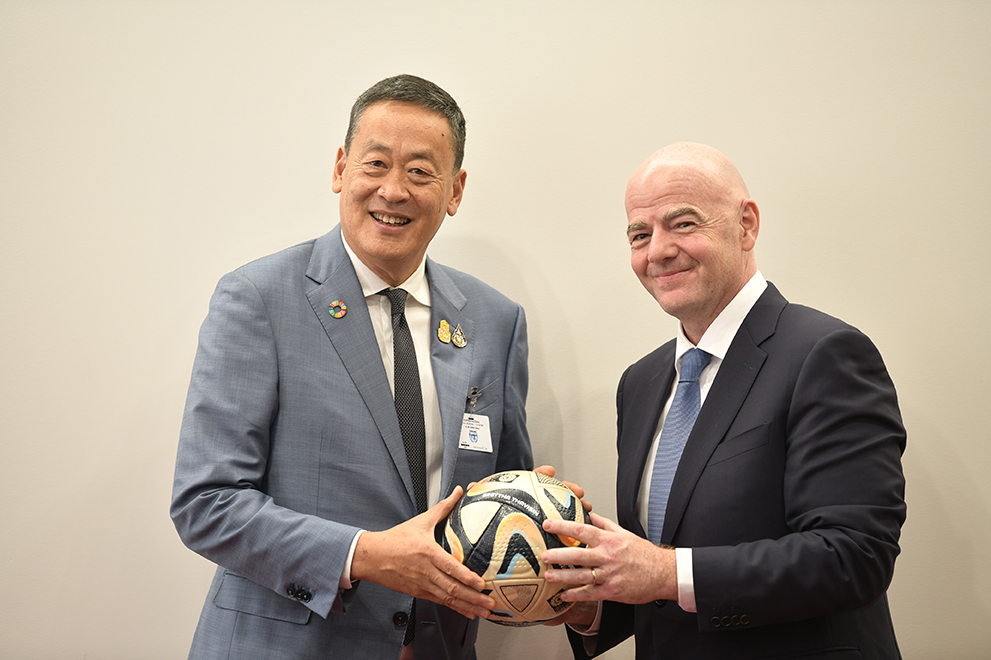 The Prime Minister invited FIFA to further expand cooperation with ASEAN member countries because it is a region with football potential. He emphasised that ASEAN is prepared and will continue to develop its potential in preparation for a proposal to host the 2034 ASEAN-hosted World Cup.
The president of FIFA agreed to continue cooperation between Thailand, ASEAN, and FIFA in an effort to expand opportunities and make football a sport for all.
_______