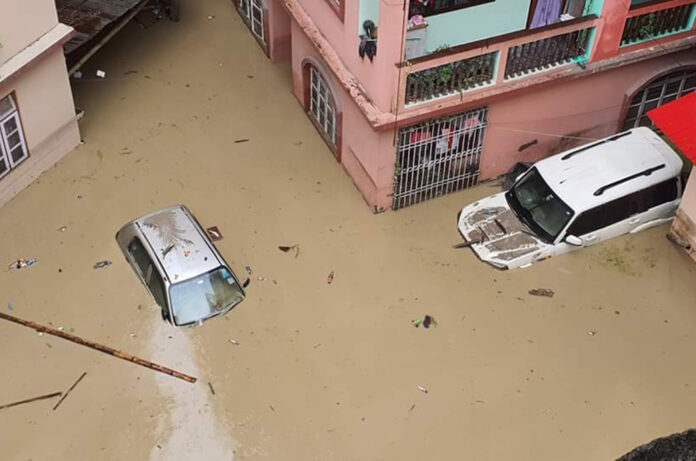 NEW DELHI (AP) — Rescue workers were searching for more than 100 people on Thursday after flash floods triggered by a sudden heavy rainfall swamped several towns in northeastern India, killing at least 14 people, officials said.
More than 2,000 people were rescued after Wednesday's floods, the Sikkim State Disaster Management Authority said in a statement, adding that state authorities set up 26 relief camps for more than 22,000 people impacted by the floods.
The Press Trust of India news agency reported that 102 people were missing and cited state government officials saying 14 people died in the floods.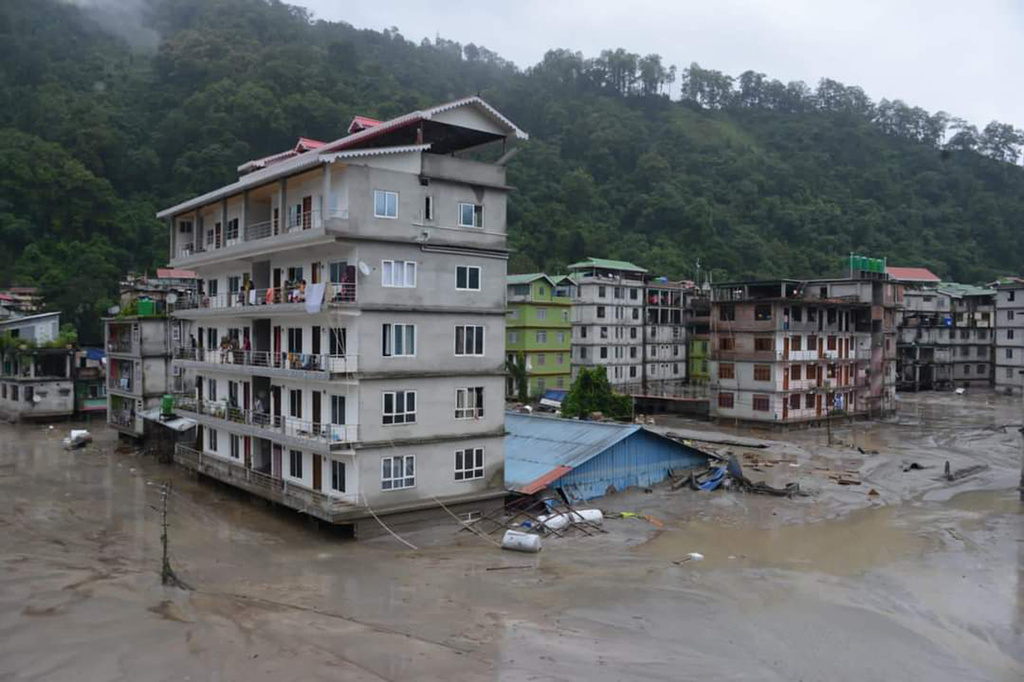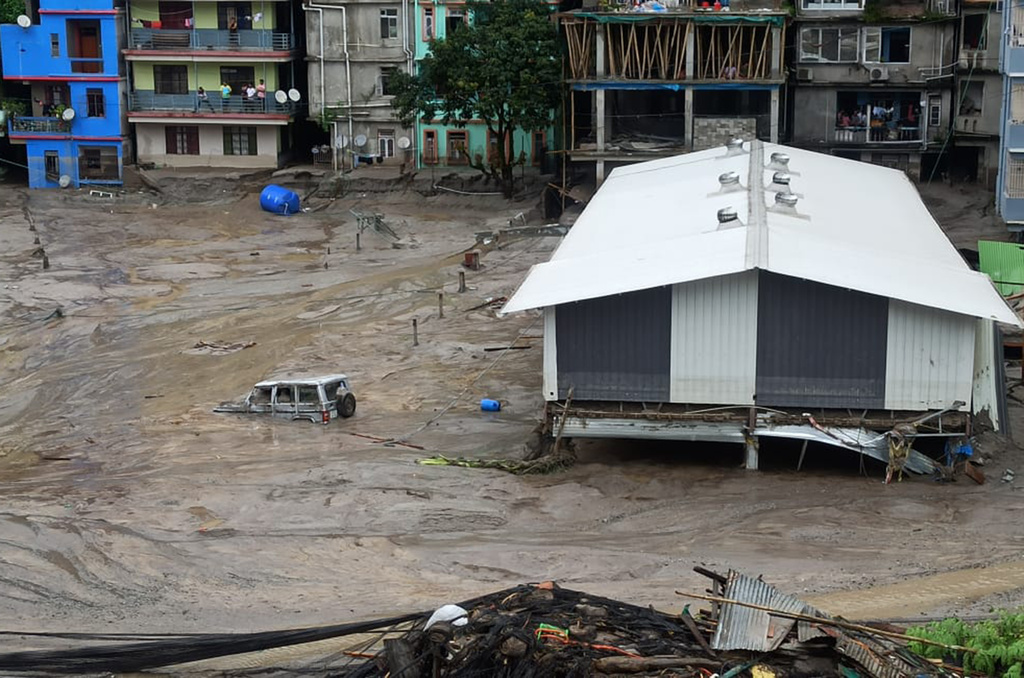 Among the missing were 22 army soldiers, officials said. One soldier who had been reported missing on Wednesday was later rescued by authorities, local media reported. Some army camps and vehicles were submerged under mud following the floods.
Eleven bridges were washed away by the floodwaters, which also hit pipelines and damaged or destroyed more than 270 houses in four districts, officials said.
The flooding occurred along the Teesta River in the Lachen Valley in Sikkim state and was worsened when parts of a dam were washed away.
Several towns, including Dikchu and Rangpo in the Teesta basin, were flooded, and schools in four districts were ordered shut until Sunday, the state's education department said.
Parts of a highway that links Sikkim, the state capital, with the rest of the country were washed away.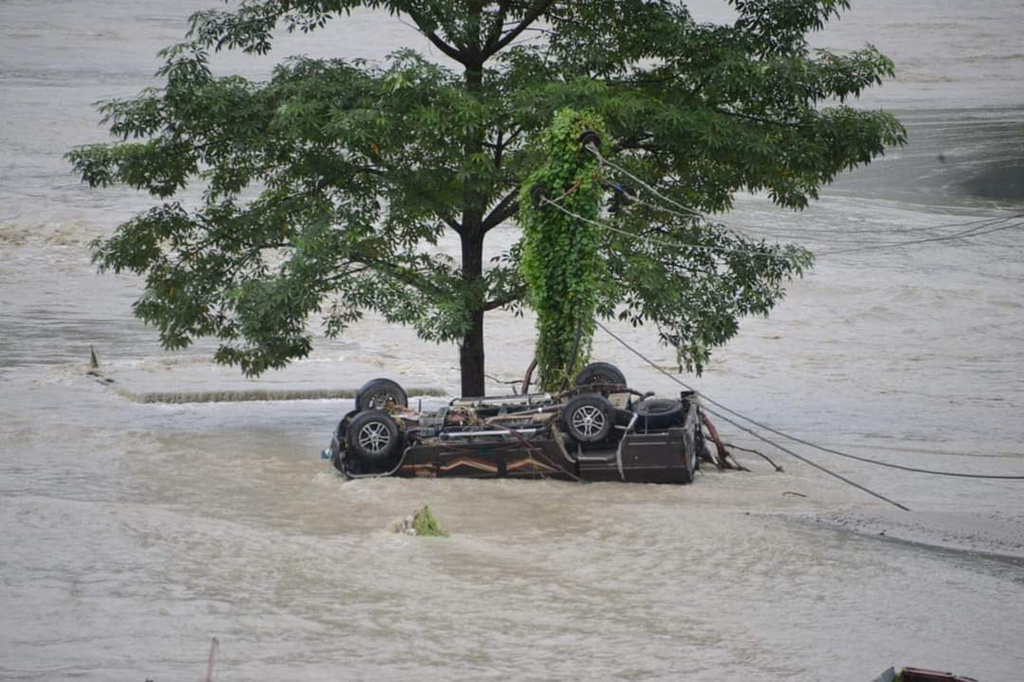 Prime Minister Narendra Modi's office said in a statement that the government would support state authorities in the aftermath of the flooding.
The flooding was caused by cloudbursts — sudden, very heavy rains — which are defined as when more than 10 centimeters (3.9 inches) of rainfall occurs within 10 square kilometers (3.8 square miles) within an hour. Cloudbursts can cause intense flooding and landslides affecting thousands of people.
The mountainous Himalayan region where Sikkim is located has seen heavy monsoon rains this season.
Nearly 50 people died in flash floods and landslides in August in nearby Himachal Pradesh state. Record rains in July killed more than 100 people over two weeks in northern India, as roads were waterlogged and homes collapsed.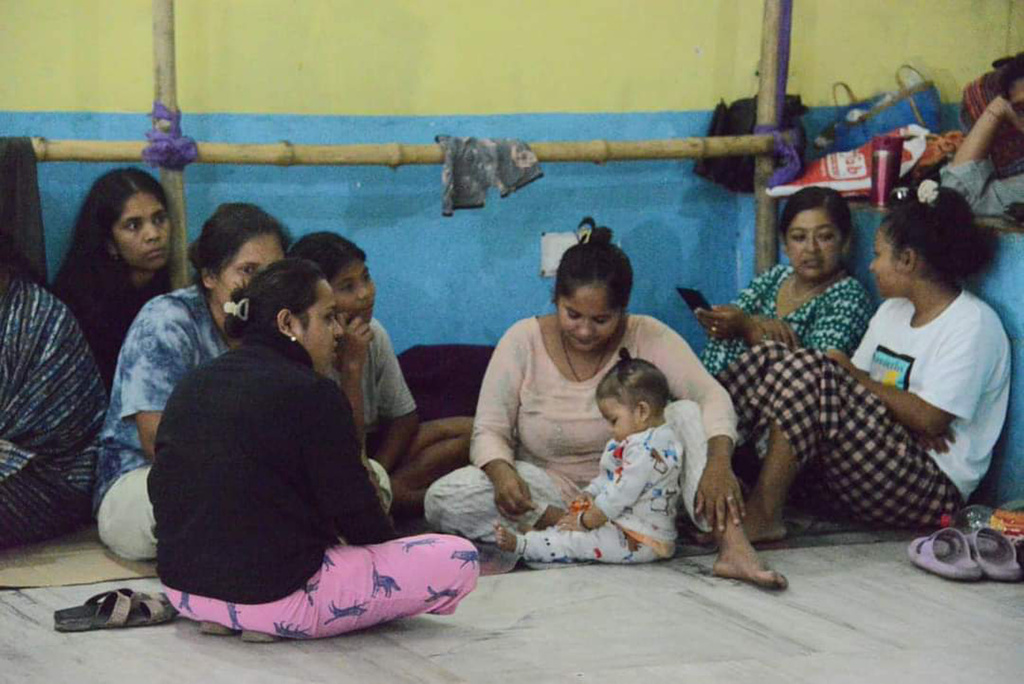 Disasters caused by landslides and floods are common in India's Himalayan region during the June-September monsoon season. Scientists say they are becoming more frequent as global warming contributes to the melting of glaciers there.
"This is, incredibly sadly, another classic case of a cascading hazard chain that amplifies as you go downstream," said Jakob Steiner, a climate scientist with the International Center for Integrated Mountain Development, commenting on Wednesday's flash flooding.
Earlier this year, Steiner's organization published a report saying that Himalayan glaciers could lose 80% of their volume if global warming isn't controlled.
In February 2021, flash floods killed nearly 200 people and washed away houses in Uttarakhand state in northern India.
___
Ashok Sharma reported from New Delhi. Associated Press Writer Sibi Arasu contributed to this report from Bengaluru, India.