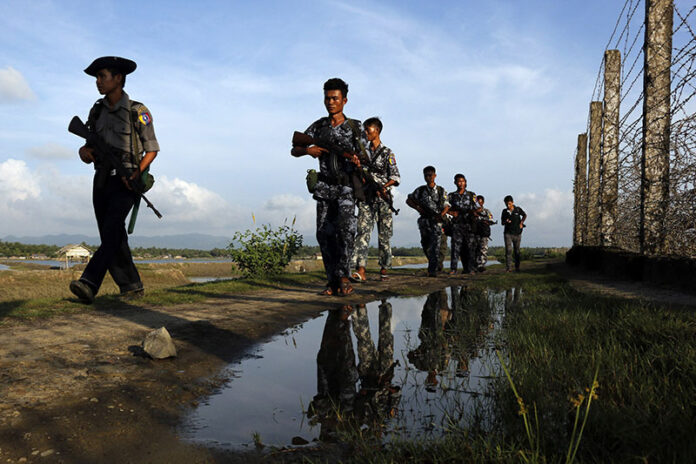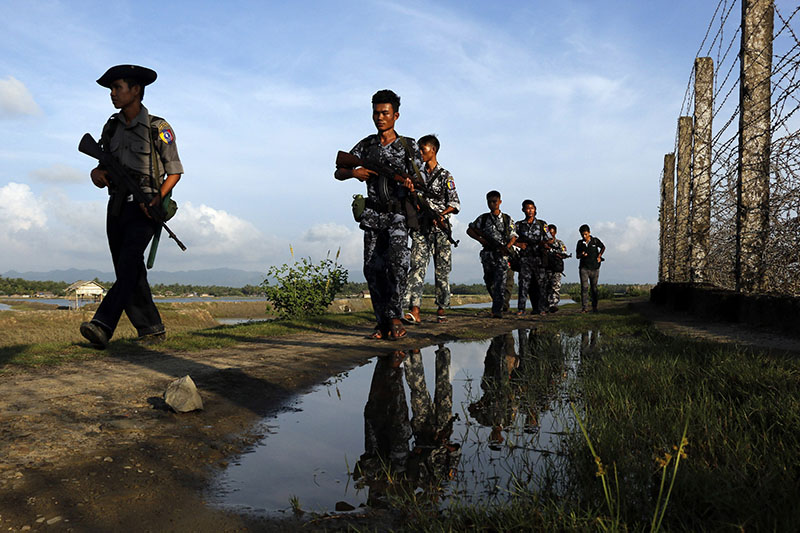 WASHINGTON — The United States called Wednesday for restoration of full humanitarian access in a strife-hit region of western Myanmar where the United Nations says more than 150,000 people, including 3,000 malnourished children, are being denied aid.
The State Department said U.S. Ambassador Scot Marciel joined the U.N. resident coordinator for Myanmar and other chiefs of mission on a two-day visit to villages in the northern part of Rakhine state.
Human rights groups have raised alarm over a three-week surge in violence by security forces, prompted by the killings of nine police officers at border posts on Oct. 9 in Rakhine, home to many displaced Rohingya Muslims.
Reports that government forces have been killing, raping and burning homes of the persecuted minority have increased pressure on new civilian administration of Nobel laureate Aung San Suu Kyi, which took office five months ago in a historic democratic transition supported by the Obama administration. The military, which ran the country also known as Burma for five decades, remains powerful and controls access to sensitive border regions.
State Department spokesman John Kirby the visit was an "initial step" in what the U.S. hopes will be a continued assessment of the situation in Rakhine by the government and international community. He said abuses are widely reported to have taken place against residents, including Rohingya. He said Marciel called for protection of all residents and a thorough investigation.
Although they've lived in Myanmar for generations, Rohingya are barred from citizenship in the nation of 50 million. Since deadly communal violence with majority Buddhists broke out in 2012, many Rohingya have been driven from their homes to live in squalid camps guarded by police.
The United Nations also called Wednesday for unimpeded access for humanitarian staff.
"Humanitarian services have been disrupted since Oct. 9 in that area with more 150,000 people still unable to access their normal cash, food and nutrition assistance. More than 3,000 children were diagnosed with malnutrition in the area," U.N. spokesman Stephane Dujarric said.
The current crackdown has prompted an estimated 15,000 people in the Rakhine area to flee their homes. Satellite images publicized by Human Rights Watch this week showed at least three villages that have been burned, and residents report food supplies are growing scarce as they are living under siege.
Myanmar government officials have denied the reports of army attacks on Rohingya. It asserts a Rohingya group was responsible for the Oct. 9 attacks, but actual responsibility remains unclear.
Story: Matthew Pennington. Additional reporting Michael Astor