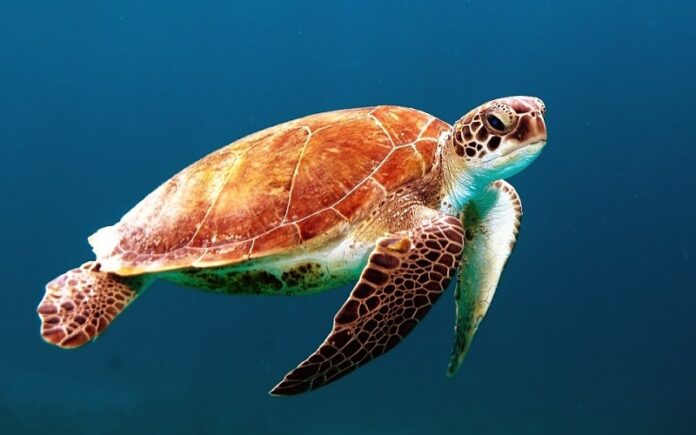 KUALA LUMPUR — Malaysian firefighters have rescued a 60-kilogram (132 pounds) turtle found firmly stuck to a flood gate at a power station near the Malacca Strait.
District Fire Chief Razif Mohamad Haris says firefighters heeded an emergency call Thursday and found the turtle, believed to be a hawksbill, trapped in the barrier gate used to filter foreign objects from entering the power station in northwestern Negeri Sembilan state.
He says the turtle's front right flipper was missing and it was believed to have swum during high tide when the gate was opened.
Razif said Friday two firefighters waded into the water and battled strong currents to free the turtle, which was hauled to safety and released back to the ocean.